So I've been working on this guy for quite some time. Finally finished the CAD drawings and the programming for the CNC machine.
Almost done installing all the components, just waiting on a couple small parts to come in, and should be built and ready to show
within the next 3 weeks! Leave a comment or send me an email at
thejacobauerbach@gmail.com
if you like the prototype and are interested
in having me build you one. Almost everything can be custom from any engravings you want all the way to which ports you want accessible or what color you want.
I will either make a new post, or update this one with pictures/video of the completed portable as soon as the last few parts arrive.
Again, if anyone is interested send me an email at
thejacobauerbach@gmail.com
with any custom information you want with yours, or any questions you have. I will be selling them in order of the email requests I get. Thanks for taking a look!
(turn around time between 2 weeks after the materials take to arrive)
Here are the finished CAD drawings
Dimensions:
Length - 16 inches
Width - 10.75 inches
Height - 3.5 inches
(Keep in mind your orders can be totally customized, but here are the most basic ports on my prototype)
Ports:
2x USB
2x 3.5mm Headphone/external speaker jack
1x Standard power cord input
Options include(but are not limited to):
Built in speakers
Built in wifi
Built in power brick
# of USB connections
# of Headphone/Speaker jacks
Color of the unit
Engravings on the unit
Hard Drive size/accessibility
Screen Size from 16in - 22in
Buttons (left to right): Eject, Volume Down, Power, Volume Up, Sync
EDIT*
I don't intend on selling anything until I've finished the project and made a video of it, this post is just so I can share the work I've spent long hours doing.
UPDATE*
After looking around all over the place I realized I was going to have to create my own buttons for the xbox...so I got started on designing them earlier today and just finished. Also I spent the whole day in the lab on saturday and actually had to make the vices and clamps (sounds a lot easier than it really is...lots of machining involved for such simple stuff) so I finished the first piece of the four...I wont post too many pictures since I am going to make a new post when everything is done but here are a couple. Also there was one mistake I made in the programming which made the left and right sides of this piece different sizes by a tenth of an inch, but no worries its an easy fix.
Finally set up and ready to start the inside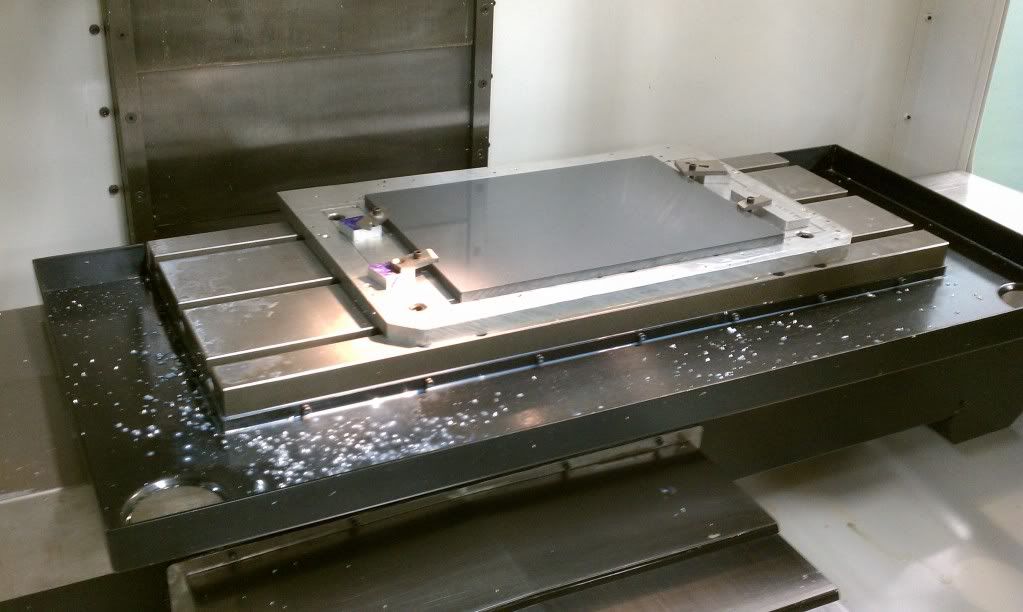 The coolant was blocking the fun stuff!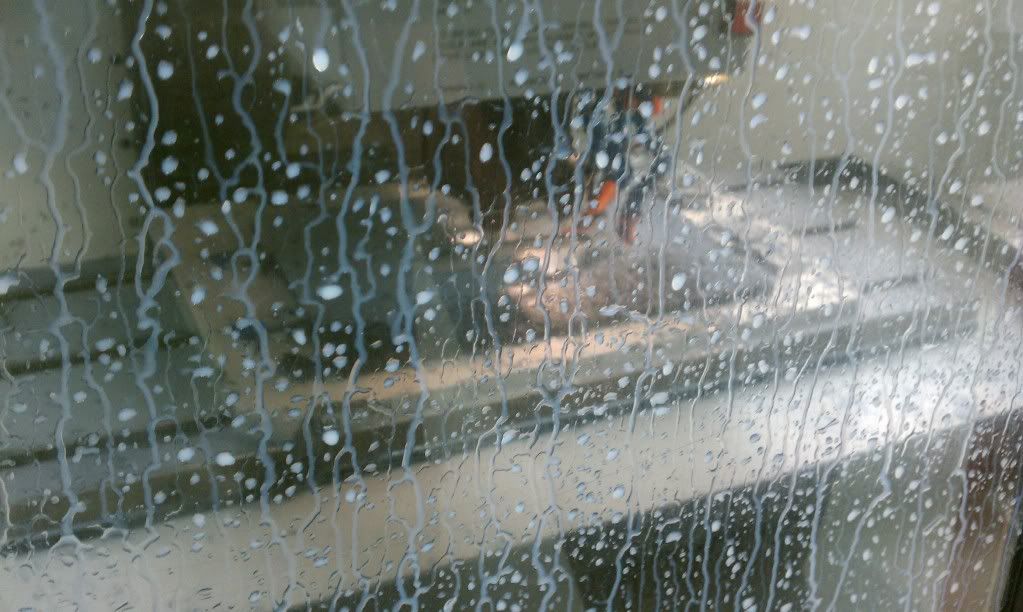 Halfway there...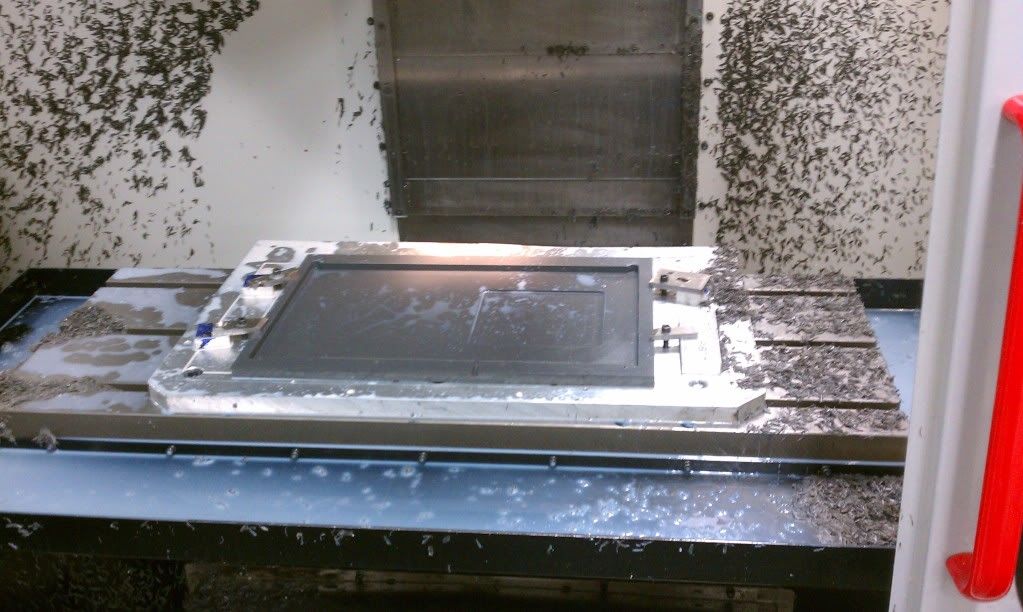 Done!
Other side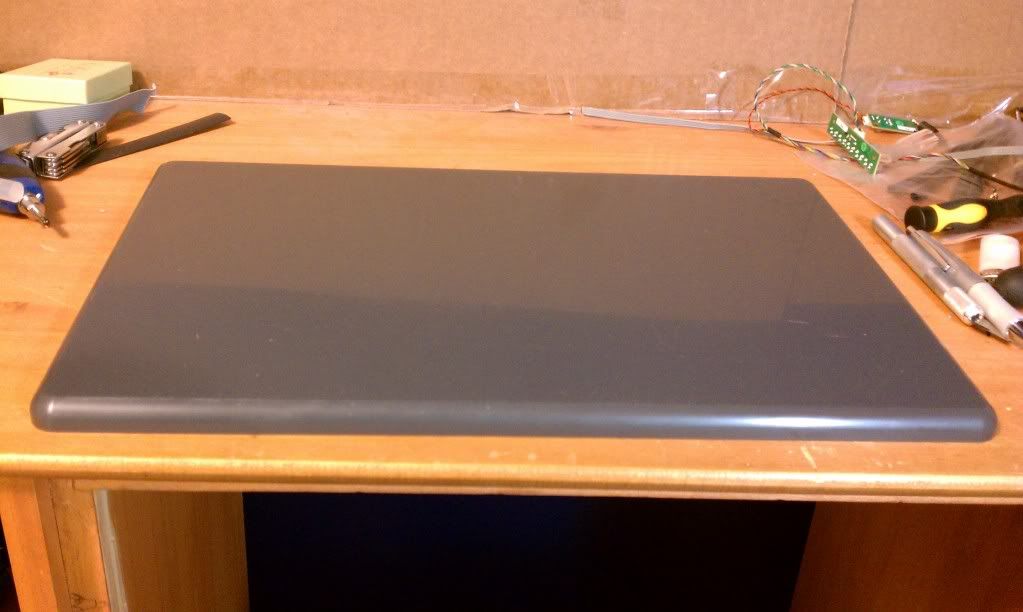 Close up of the finished buttons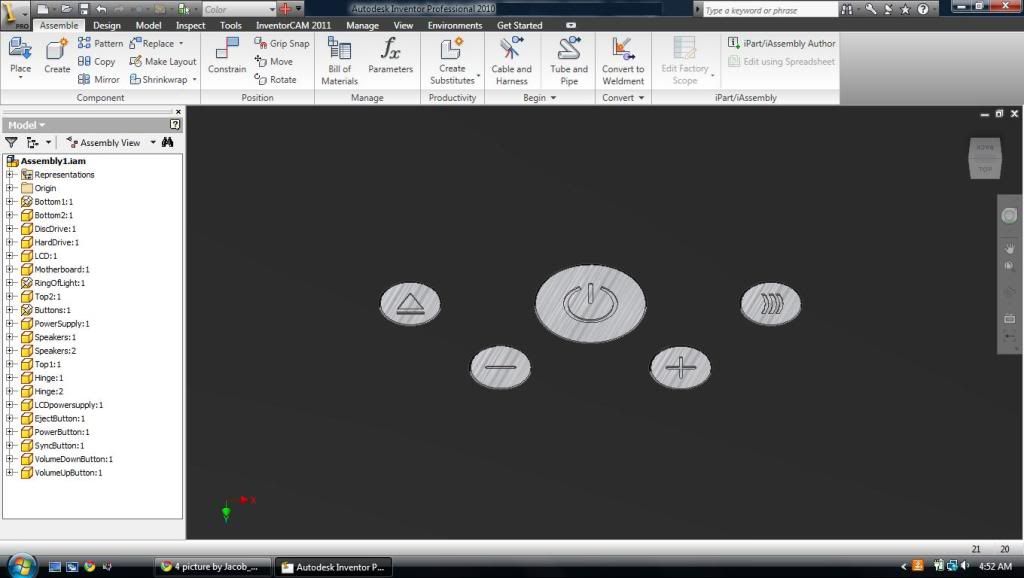 The four CNCed pieces. Assembled.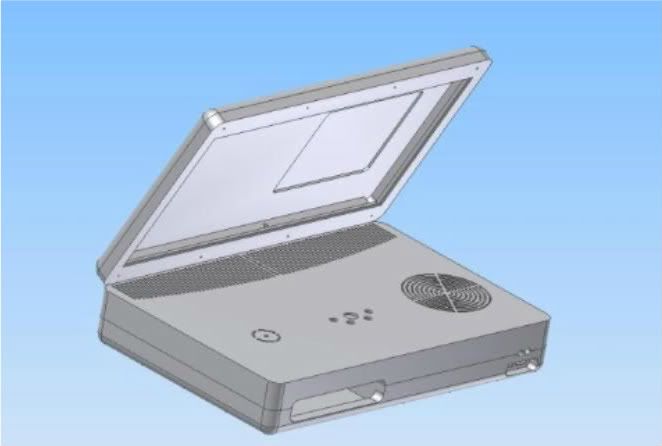 Fitting the guts
Completed and rendered
View from top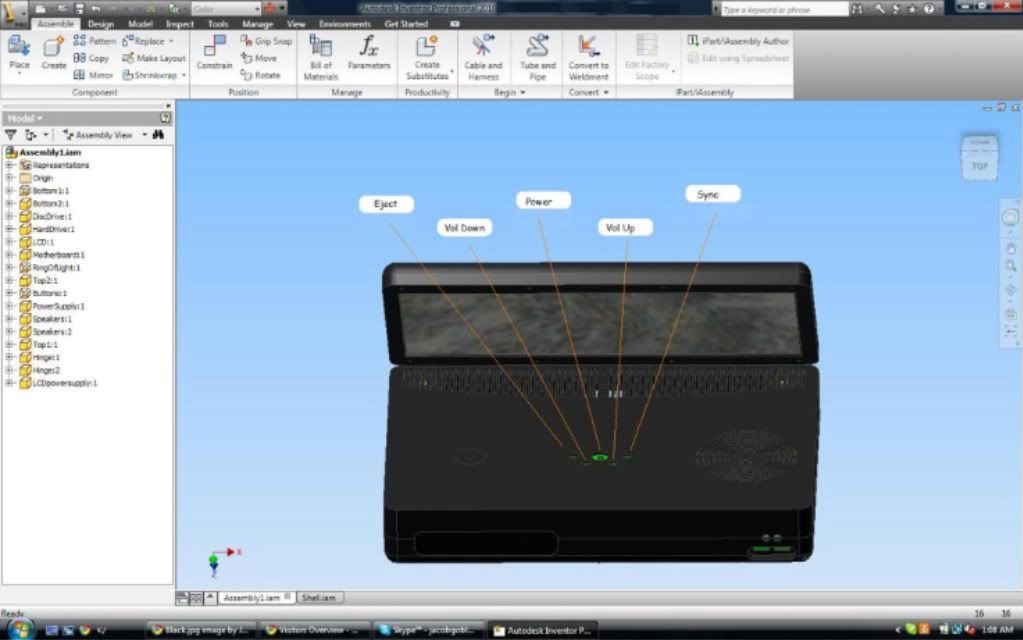 Another view