i know im realy high right now but hell so are every one k guys!!
also look at the happyness on my room mates face.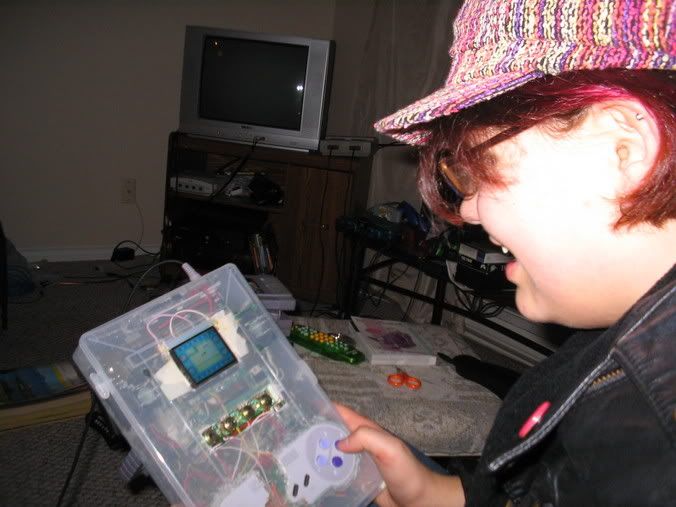 the battrys arnt in cus i needed them for the camera but you get the picture, this one feels like my best yet, not that its a vary dificult one but that its so well thought out simple and well built. my next might just be the same but smaller and probly if i can get a hand on a pile of cassios i might start selling off components.