The foam board illusion section mock up worked well, now it's time to lay out measurements onto the two-way and first-surface mirrors and prep them for cutting.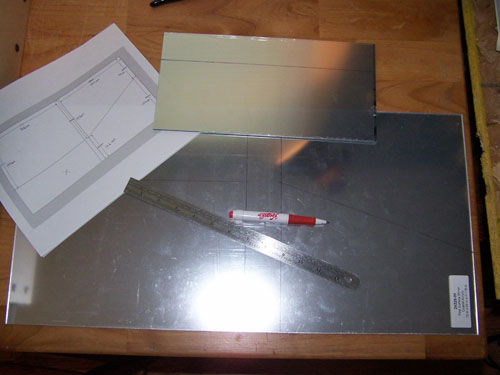 I scored and snapped the mirrors and then couldn't resist setting it up around the motherboard to see how cool it looked, and also to get an idea of what to do next.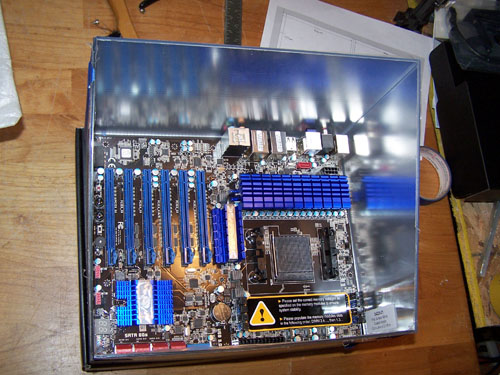 I used the back piece of motherboard tray and the motherboard back plate as a template and then cut the sections of mirror out using a ripsaw blade.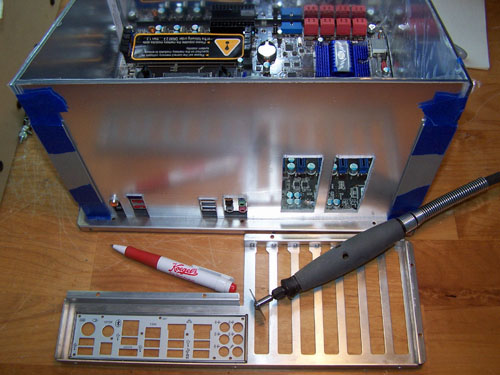 I had to modify the mounting bracket for both video cards to make them fit right against the mirror panel, a Dremel and a metal file made short work of it.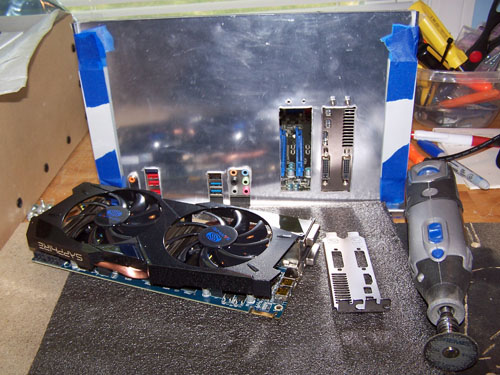 The next picture shows the illusion section test fit inside the pinball table, everything looks good from this angle.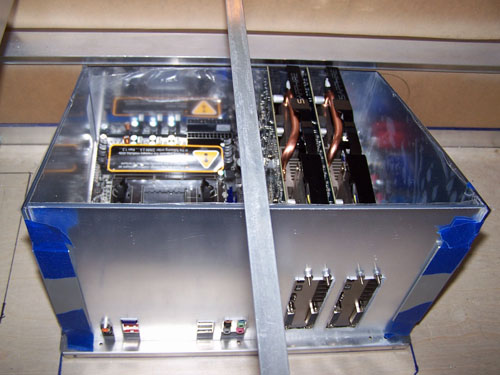 And it looks good from this side too, it's almost ready for final assembly and installation.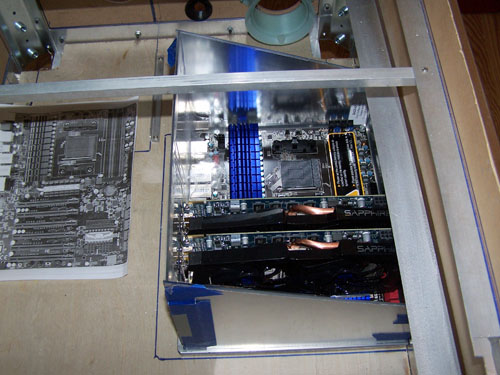 Below shows the finished modified motherboard tray, I rivet a couple pieces of aluminum-angle onto the top of the tray to hold the back mirror panel in place and I rivet a few more pieces of alum-angle around the side edges as mounting points.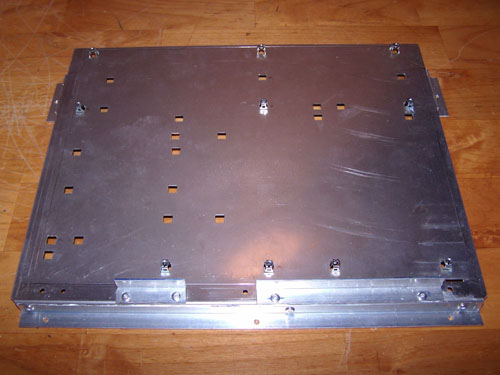 Next up are the mirror panels and pieces of aluminum-angle that make up the illusion section, I'm waiting to make two more cutouts into the mirror panel on the right before they can be final installed onto the motherboard tray.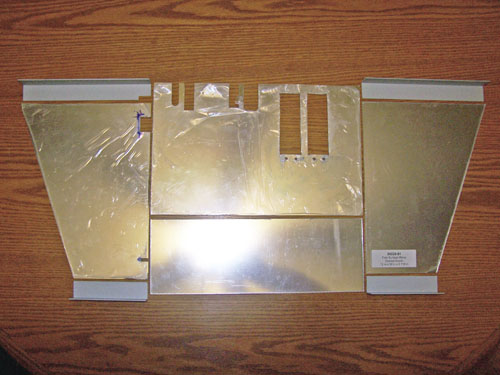 Another great company has officially come onboard as a project sponsor, thanks go out to
Performance-PCs
for supplying my pinball project with a kick-ass Scythe Samurai-ZZ CPU cooler.