The luma isn't composite. The screen uses the psone's luma as sync. If you tried composite on the 3rd connection of the 1st connector it wouldn't work but c sync works there. I got my composite off the 2nd slot 1 connection. It is used for like connecting a camcorder or anything else composite. Here is where I wired my composite, left and right audio.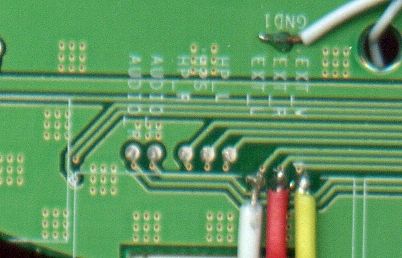 yellow-video, red-right, white-left.
You can also connect the 3 other pads together unless your going to use a headphones jack wired correctly to it. the hp_r hp_s hp_L just short them together.