Aside from a couple more details I need to take care of, this portable is finally finished!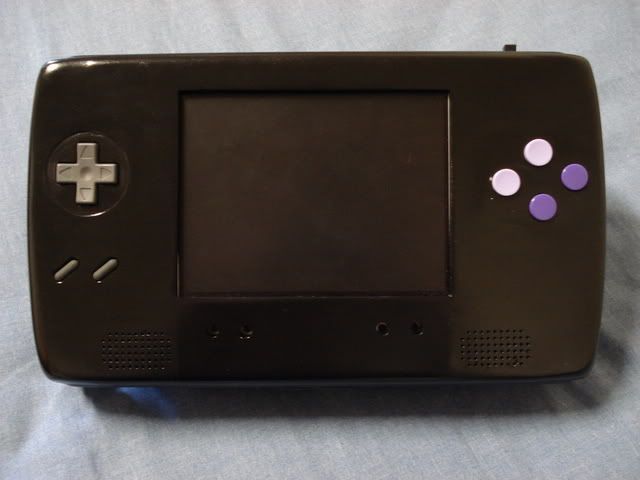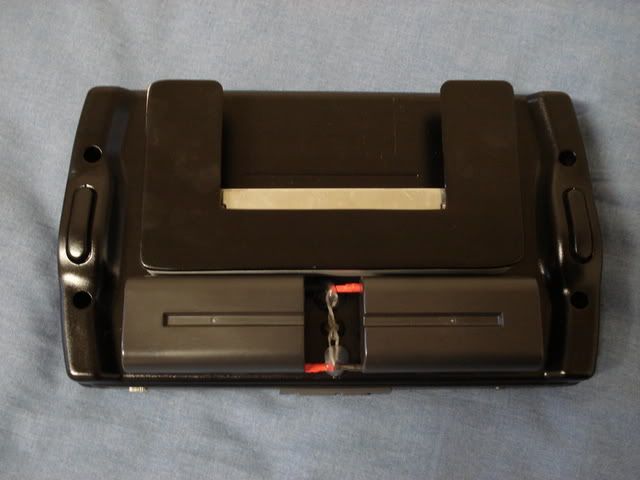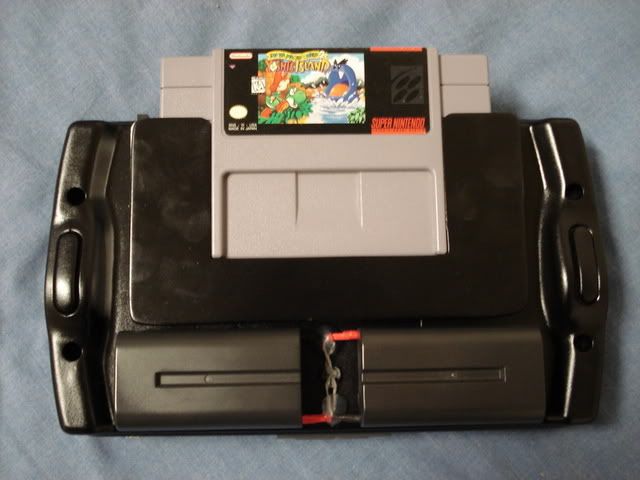 The black cartridge looks so good with the black portable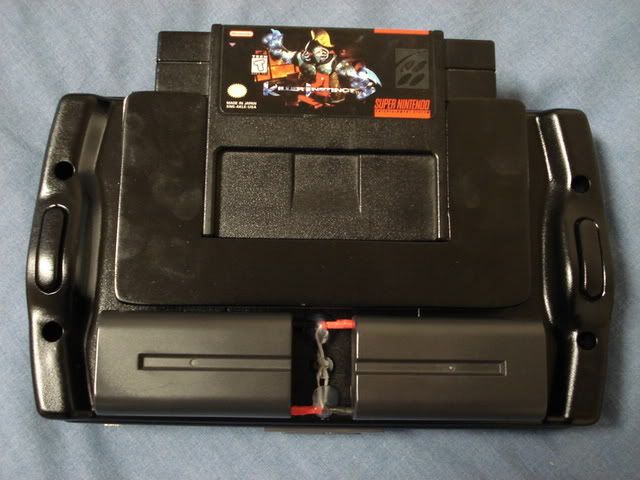 From left to right: Missing headphone jack (will be put in next weekend), AV out, player 2 port, and DC aux jack
(EDIT: Headphone jack done - sounds great in stereo!)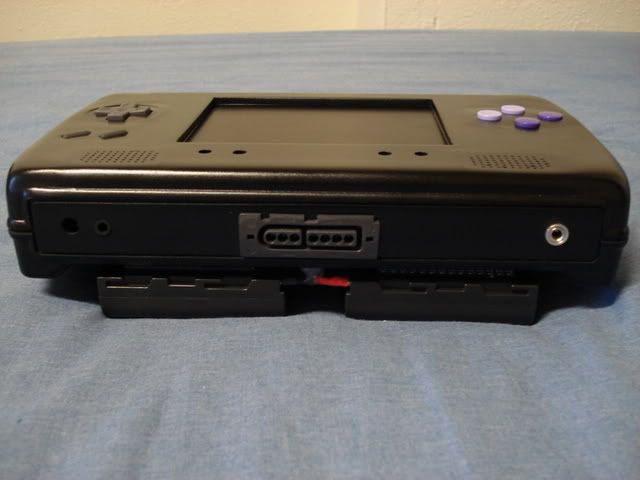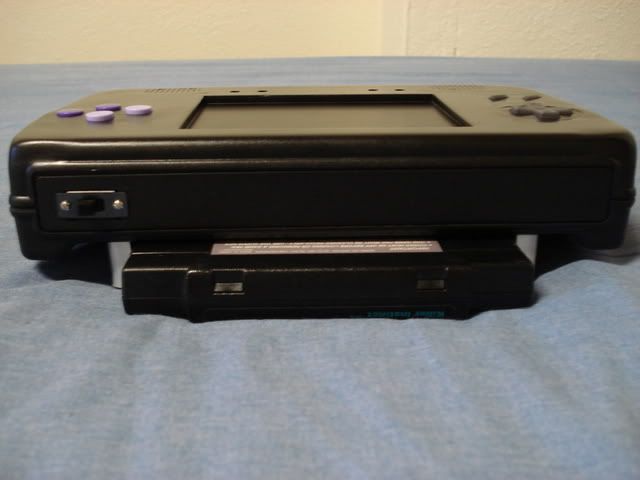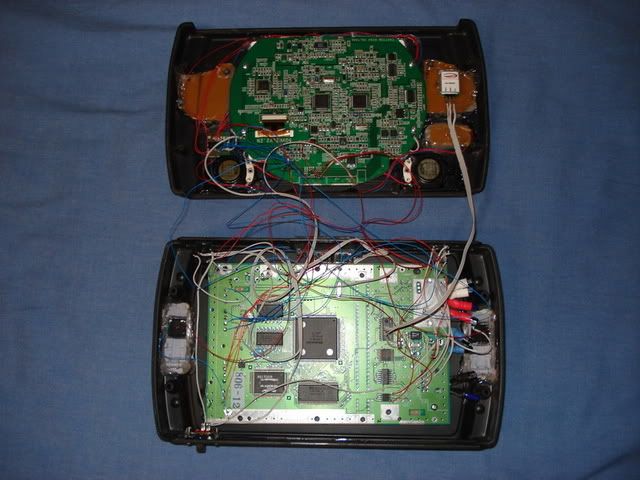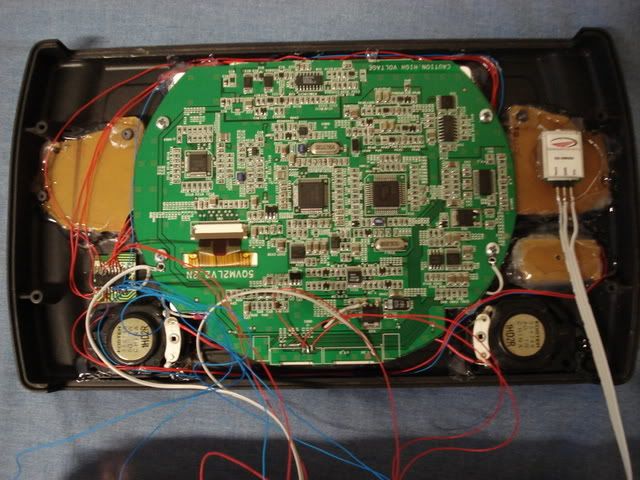 This is a switching regulator from Dimension Engineering. This combined with an LED mod on the screen and two li-ion batteries running in parallel should finally give me the adequate play time I long for

Messy AND color coded.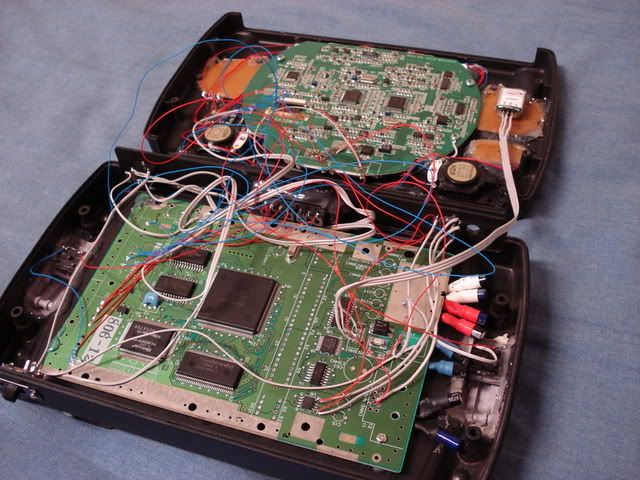 You know those useless reset buttons from the SNES mini? I used a couple of spare ones I had lying around to give a nice trigger action on the shoulder buttons. I'd equate it with the force needed to pull an XBox trigger.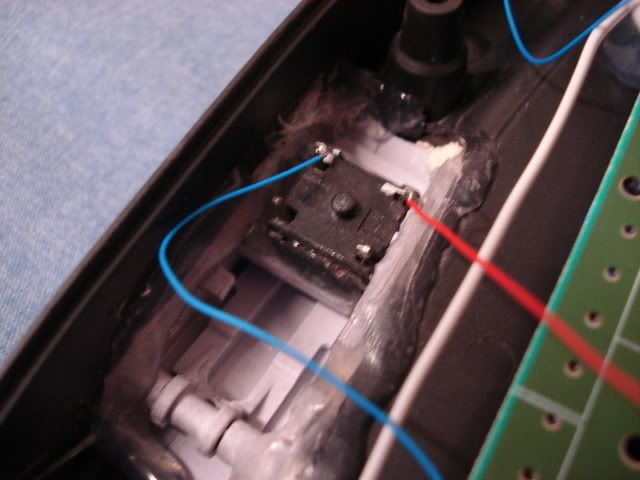 "Making of" link
Rundown of features: 5" Zenith LCD screen, stereo headphone jack, AV out, player 2 port, rewired cartridge connector, wicked awesome shoulder buttons, two 7.2 v 2400 mAh li-ion batteries wired in parallel, and a DC auxiliary jack (cuts off power from batteries automatically when plug is inserted). Alas, no RGB video. I tried, but to no avail. Perhaps on the next one...
Still needs to be done: figure out how to wire the headphone jack so that the speakers cut off when using headphones (anybody got a diagram or something?) and do a brightness mod. The screen's just a little too dark for my liking. Edit: I figured out how the headphone jack works. Anyone needing this information can find it
here
.
I've got to say, the ZN-40 enclosure from Polycase.com makes for a mighty fine portable.