Just finished this early this morning in a caffeine induced madness.

So here you go, a (nearly) full NES system in a NES Advantage gamepad.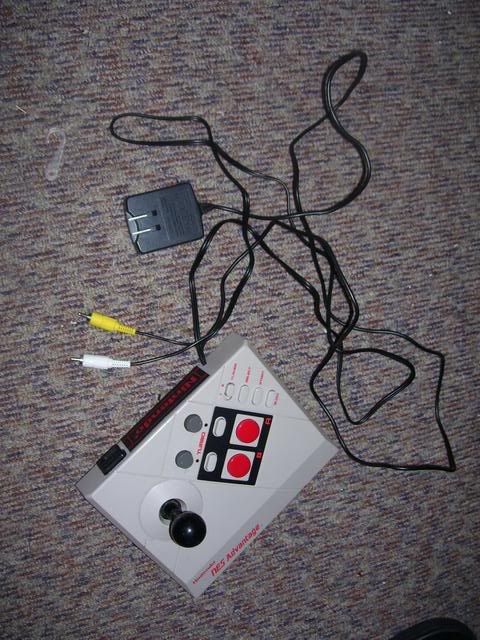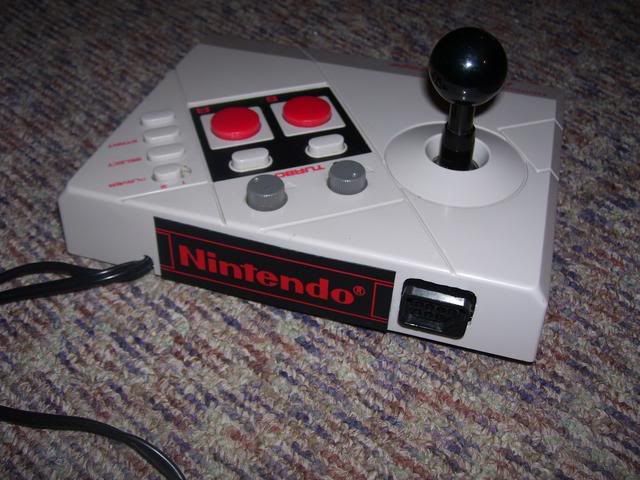 It's a lot like my
NES mini
, only it has no cartridge slot, and it uses an NES Advantage controller instead of a normal NES controller pad. It still kicks butt though, check out the list off all the games on there
http://en.wikipedia.org/wiki/Super_Joy_ ... t-in_games
It has a player 2 port, and yes, supports a lightgun! I stole the port from an NES extension cable bought for $3, then cut the cable and used the female connector from that.
No fancy LED mods this time, sadly

The controller has LED's that blink when you press A or B though! It's pretty neat.
This got started when a guy came into the game store I work at and had a famiclone he wanted to get rid of called a "Family Boy". The store couldn't take it, but I sure could, and did!

Only $5. It had a rather large board inside, so I went with an idea I wanted to do for a long time, and bought an Advantage for $5. For the player 2 port I went ahead and got an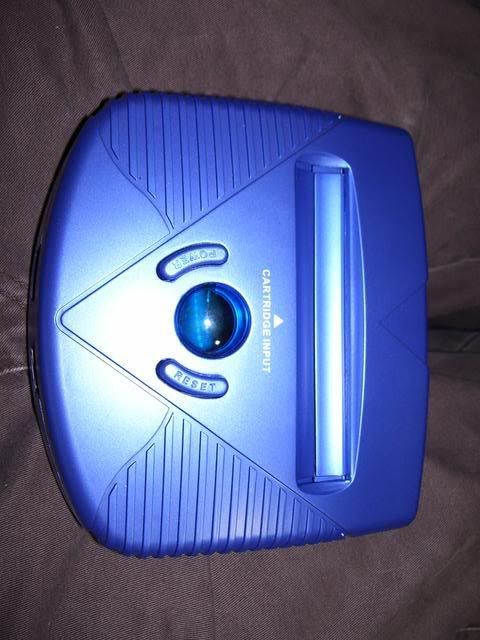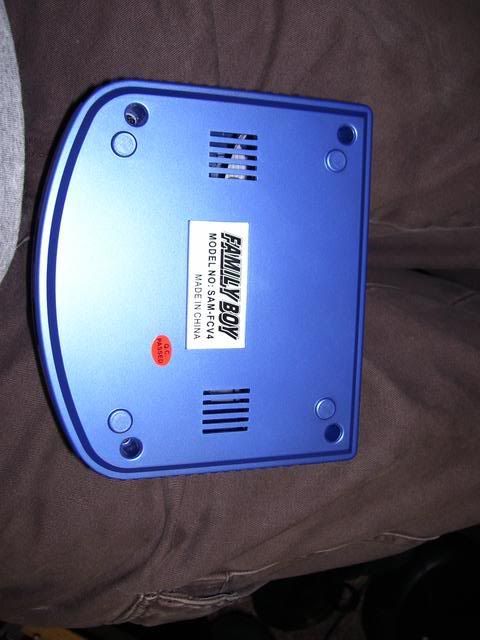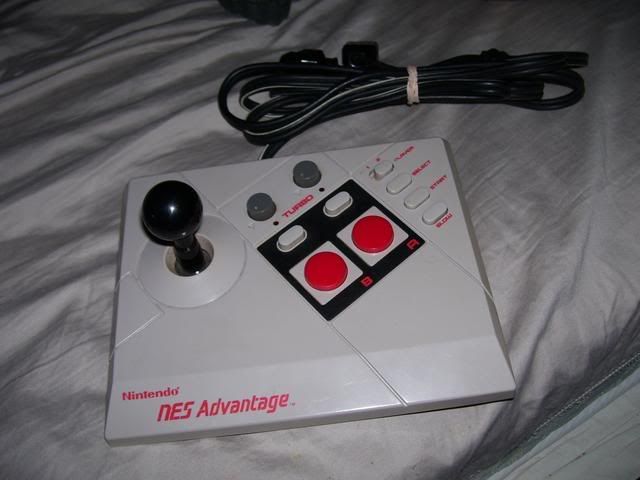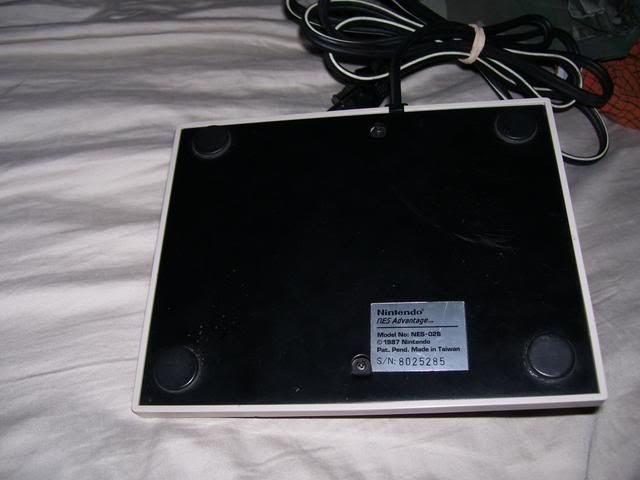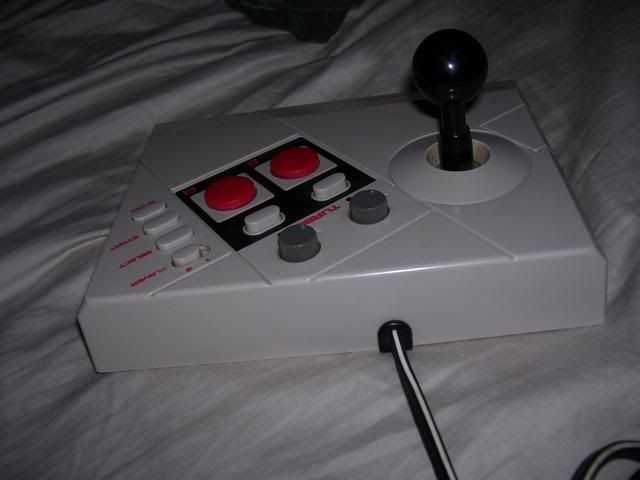 Now the Family Boy was neat because it has 2 spots for a Famicom connector, and one had a cartridge soldered straight into it.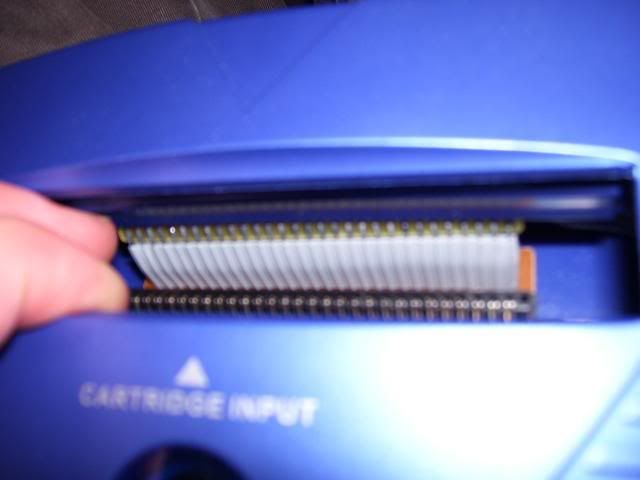 The cart had some built in games, but they sucked. Badly. So I desoldered that and replaced with with one of those "FUN TIME" 76 game multi-game-cart's. I didn't bother with a cartridge connector because I wanted this to be nice and easy, and I didn't see how a cartridge wouldn't lock up with someone pounding on the game like you do with a arcade style board like that.

I used a cell phone charger that outputted 5V to power the system, so that I didn't have to have a regulator in there, and thus no heat build up! Plus the cell phone charger conveniently folds up, and is lighter than normal power supplys.
I originally had a cartridge slot in the design. I even cut the shape out of the casing for it. But then changed my mind and superglued plasic over it, and hid my mistake with a Nintendo logo from a cartridge cover. Nice eh?
The player 1/2 switch got modified into a power switch after some nice cutting of traces. Why did it even have that option to control both players 1 and 2??? Contra? That'd be impossible to control 2 people at the same time... Ah well, it made for a convenient power switch!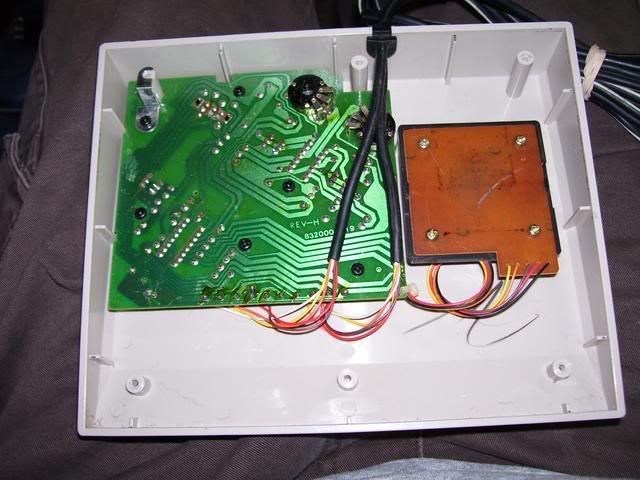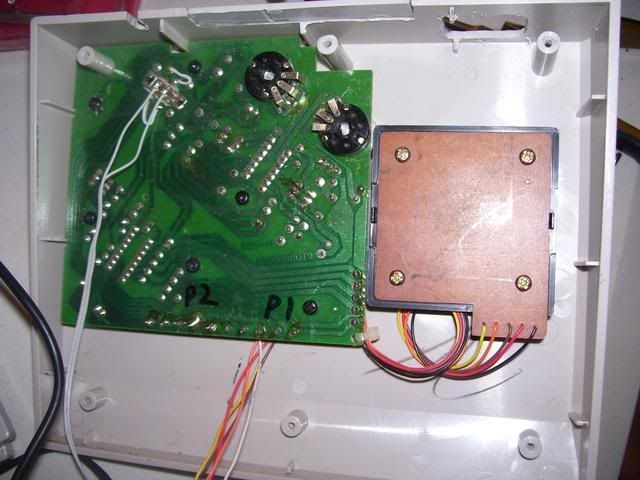 Some wiring pics...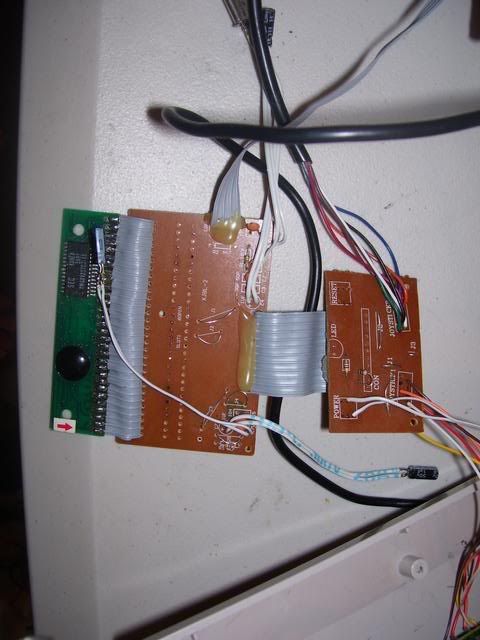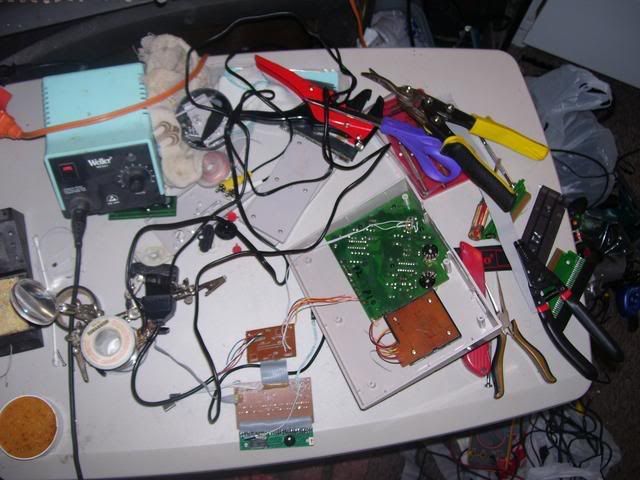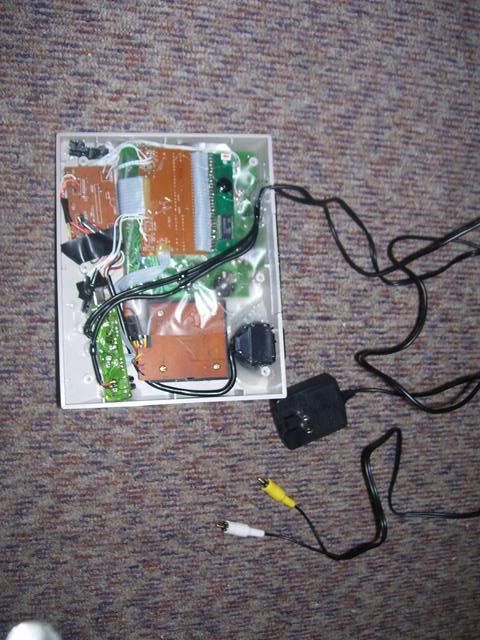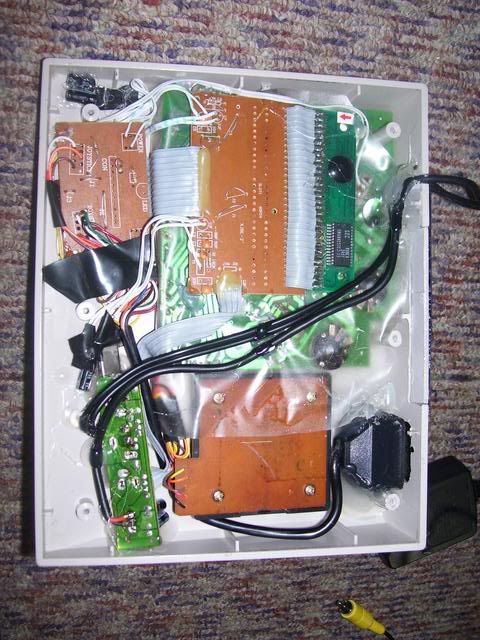 I'm off to shoot some ducks! Leave a comment please, I enjoy them