For a forum with this many members, the "finished" projects just aren't being posted often enough for my liking. I've decided to do something about it - by finally getting off my rear and posting that "finished" thread I promised months ago when I completed my SNES portable!
The specs:
-5" Zenith GameCube LCD
-NES buttons, meaning D-pad, buttons, and start & select buttons
-2nd player port
-A/V out (composite video and stereo sound! A technological marvel! Not really!)
-Headphone jack
-90 degree cartridge connector to help you pass trigonometry
-DC aux. input jack
-battery compartment holds 6 AA batteries
Since pictures are oh so much more interesting than words, here we go: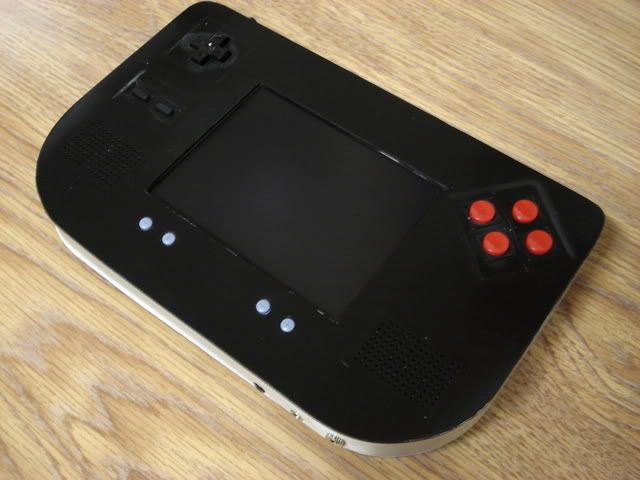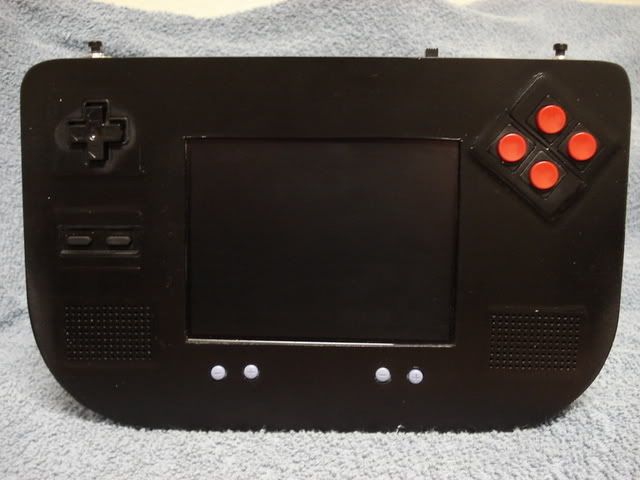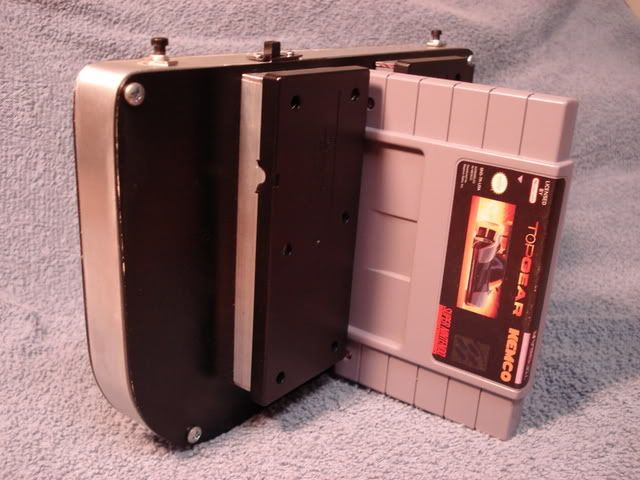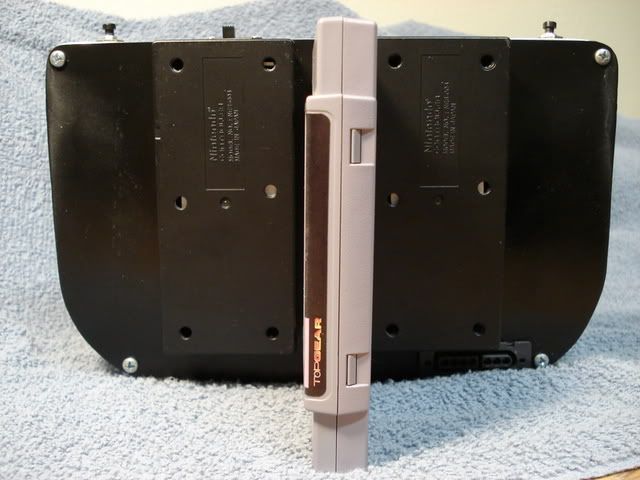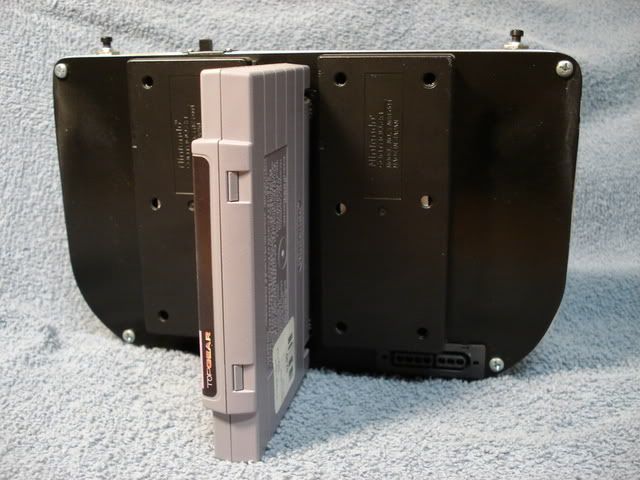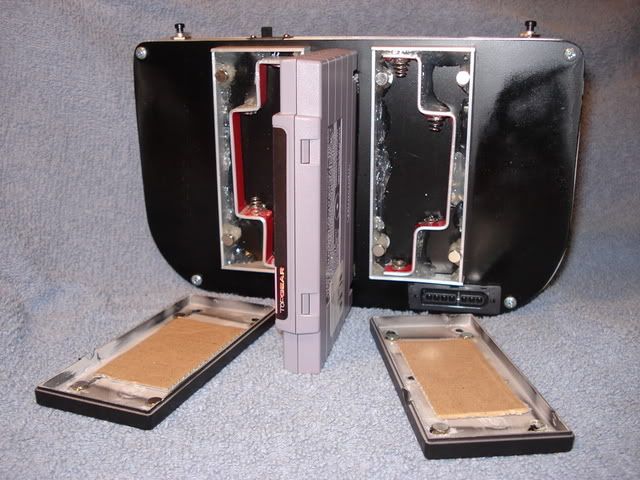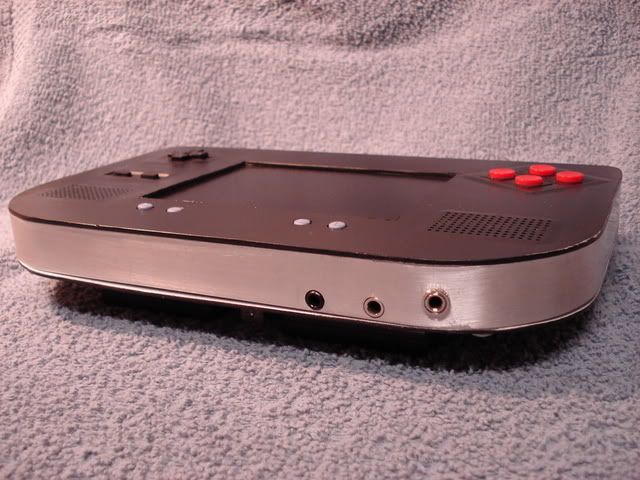 Like my blue towel backdrop? Yeah I know, I should do photography for a living. It's a gift...
So now for the pros and cons regarding the first full-out portable that I have ever built. I like to think of this baby as a prototype for more awesomeness to come. If I take what I've learned along the way and apply it to the next portables I make, then what do we have? That's right, super-mega-totally-cool portables.
Pros: Super thin - only 3/4" or 1" thick (can't remember and I don't have a ruler). Thanks to the wide design that Ben so graciously provided, it was fairly easy to fit everything in there that needed to go in. Finally putting the pieces together was a little bit of a squeeze, but doesn't that always happen with portables?
Black, red, and silver make for a frickin' sweet color scheme for the SNES. Hands down my fave. Plastic and bent aluminum are way easy to make a case with, meaning the next one I make will be similar. I'll try vacuum forming after that.
Sound can be turned way up. Full stereo too - the SNES had some amazing music on many of its games.
Cons: The paint job! Grr, I worked long and hard on this! And yet, just a few short hours after it was finally done, sweaty hands immediately ruined the paint job. You can see in the pictures where some places are shiny and others are not, and also where some of it is smudged and uneven looking. I swear I waited long enough after painting for it to dry before playing with it. I even put a few coats of clear overcoat on it to prevent this very thing from happening. Well, aside from taking it all apart and doing it over again, the only thing I can do is just do a better job on the next case.
AA batteries just do not last long enough. Although the mAh for my rechargeables are rated at 2500 mAh, they don't seem to have the capacity needed to run such a high drain system. I can only get about an hour and a half before the screen starts distorting with the sound. My solution? I'm using li-ions for my next portable. As for this one, I just run it off of wall power most of the time.
Ergonomics - next SNESp's buttons need to be a little bit lower and I'll finally give in and put the shoulder buttons on the back like everyone else does.
Finally, here's a link to a video of it in action in all of its unedited glory. Straight from my dorm room to you, the
Nintendo Stupendo!
Also, here's the link for the
"making of"
.
Edit: Turbo Tax - I just saw your new post! Shame on you for not using the news section! Shame for posting the exact same time that I'm posting mine! Oh no wait I wanted more posts like this...