I've decided that once I get paid, I'm gonna start work on a portable Genesis.
I hope to have a 3inch screen, derived from a portable television. A 2.5" might do well, however.
I do wish to mod the SF2CE unit (better compatibility and a 6-button controller). I also wish to include the ROM chips rigged up to a switch (switch between the V1 Chip, V2 Chip, SF2CE chip, and a cartridge slot). Another little desire is to include A/V cables to connect it to a television.
Though not important at "press time", I would like to include 2-player support. This would be done by a 2nd player hooking up to another unit, to where the audio and video would be sent to the 2nd unit, and the controls from the 2nd unit would connect to the 1st unit.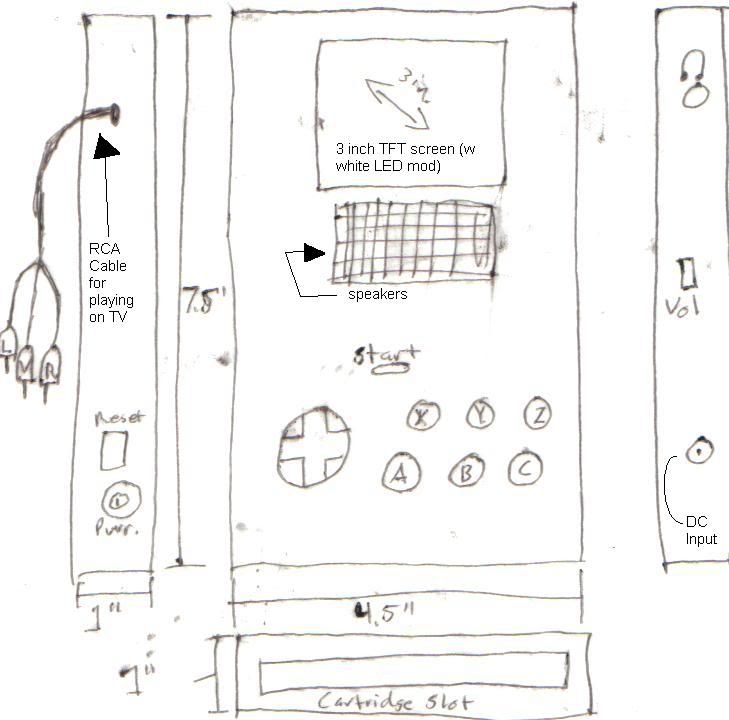 This design is similar to Ben's Exodus.
On the positive side, it would actually be very functional. On the negative side, the buttons may be to cramped.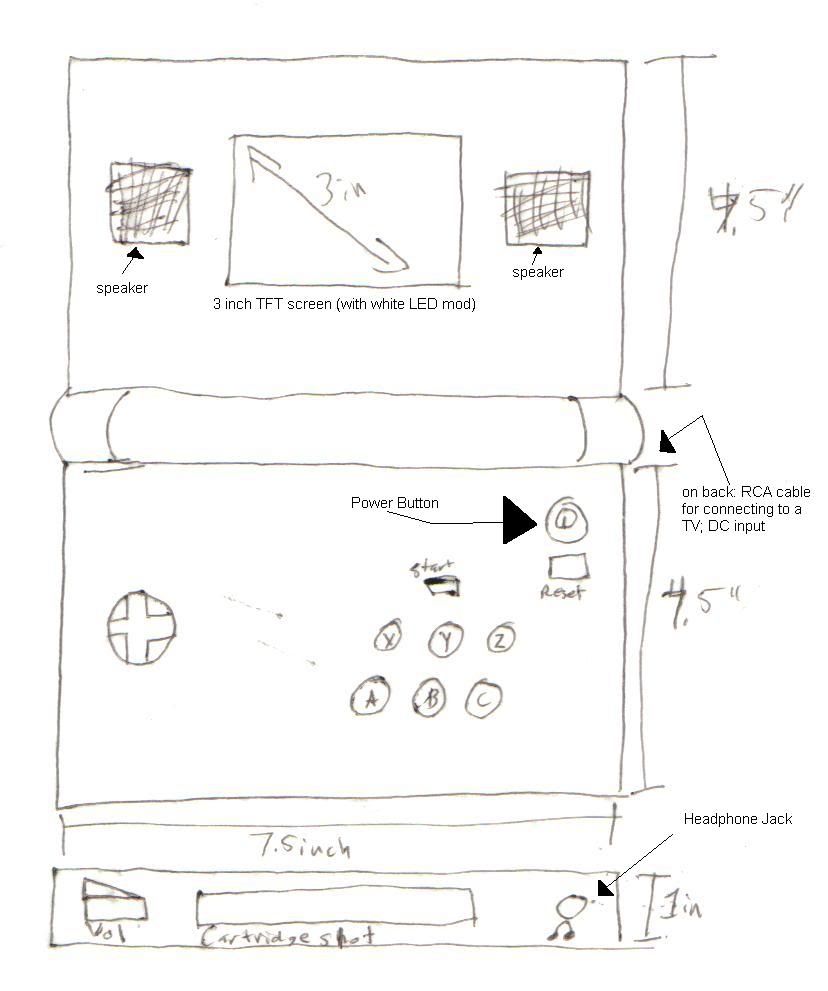 This design, however, utilizes a DS-style shape and flip screen.
On the positive side, the controls might be given more leeway. On the negative side, how easy would connecting the flip screen and console as a single unit be? Also, size would be an issue (basically, it would be two plastic VHS cases stacked on top of one another).
Also, sorry for the crappy pics.
P.S. Feel free to help me. I'll need it. A lot.