Moderator: Moderators
Posts: 105
Joined: Thu Nov 06, 2008 7:23 am
Location: japan
Contact:
Hi.
Jobs car

http://goteking.jp/jyank/anti_anti_macc ... cer04.html
" onclick="window.open(this.href);return false;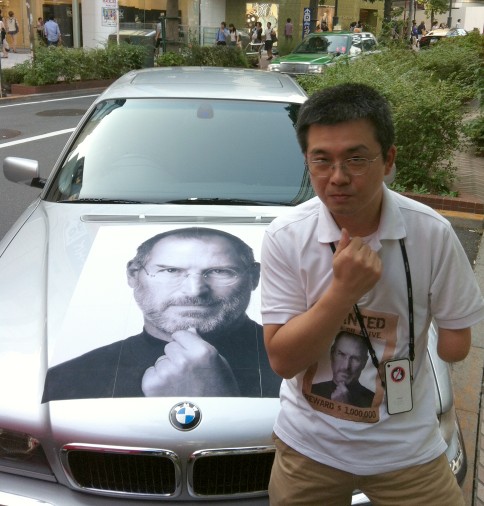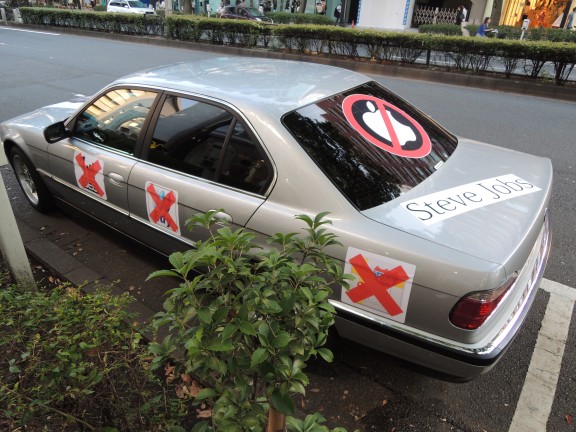 ---
2012-09-20, anti-anti-Macaw Part 4. iPhone5 release matrix banter Itasha Jobs (laughs) once again, I have not jammed kill things. Preparation in Shibuya. But magnet sheet, so go, so fly, I was firmly affixed with double-sided tape. "I say with great iPhone5, I also can not see Jan Seg" irony. Also, I can not use any mobile wallet. Google Maps does not work as well (to be precise, the map instead of Apple. has been removed from the standard apps, such as panning are many mistakes). Apple Store Shibuya. Softbank Omotesando.
.
.
.
.
God,how much do I love google translate.

I never give up. But I always fail.
---