Moderator: Moderators
Senior Member
Posts: 1873
Joined: Sun Jan 29, 2006 12:32 pm
Location: (the only person here from) Vermont
Contact:
I turn 20 today! It feels like a milestone, dropping the "teen" postfix. I don't have any big plans at all, besides wearing a suit all day.
---
Moderator
Posts: 10491
Joined: Mon Mar 07, 2005 5:47 pm
Steam ID: bicostp
Location: Spamalot
Contact:
---
Moderator
Posts: 1892
Joined: Mon Jul 07, 2008 5:06 pm
360 GamerTag: eagle5953
Steam ID: eagle5953
Contact:
I was the same way - no longer being a teen was way bigger than turning 21, for example.

Oh, and Happy Birthday!
---
Moderator
Posts: 7396
Joined: Mon May 24, 2004 12:33 pm
360 GamerTag: triton199
Steam ID: triton199
Location: Iowa
Contact:
---
---
Senior Member
Posts: 2017
Joined: Mon Mar 19, 2007 11:49 am
PSN Username: nightwheel
360 GamerTag: nightwheel94
Steam ID: nightwheel
Location: Kentucky, We are KFC
Contact: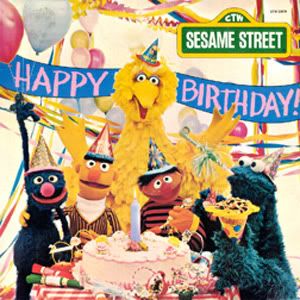 Happy birthday dude!
---
Posts: 795
Joined: Thu Dec 27, 2007 11:17 pm
Steam ID: jdmlight
Location: A boring suburb of Chicago.
Hooray for not being lumped in the "teenager" category!

Happy birthday!
--John (and please call me John, it's really weird to be called by my username)
Fight MS Paint abominations! If you don't have a camera, go
here
, and pick something 3 megapixels or higher.
---
Portablizer Extraordinaire
Posts: 1437
Joined: Fri Apr 22, 2005 1:14 pm
Location: A very anti-metal place...WI...
Contact:
I certainly hope that suit you're wearing isn't your "birthday" suit

The answer to 1984 is 1776!
"One of the penalties for refusing to participate in politics is that you end up being governed by your inferiors." - Plato
---
Senior Member
Posts: 2939
Joined: Wed Jun 02, 2004 7:57 am
Location: yesterdays brothel, and todays vaccume store
Contact:
---
---
Moderator
Posts: 1991
Joined: Sun Apr 04, 2004 4:34 pm
360 GamerTag: Black 5ix
Location: MD
Contact:
Happy birthday, sir.
"It's not that life's so short, it's just that you're dead for so long." -Anonymous
Threads Closerized: Lost Track, Whoops
---