My parents' car, but it's the car I drive the most.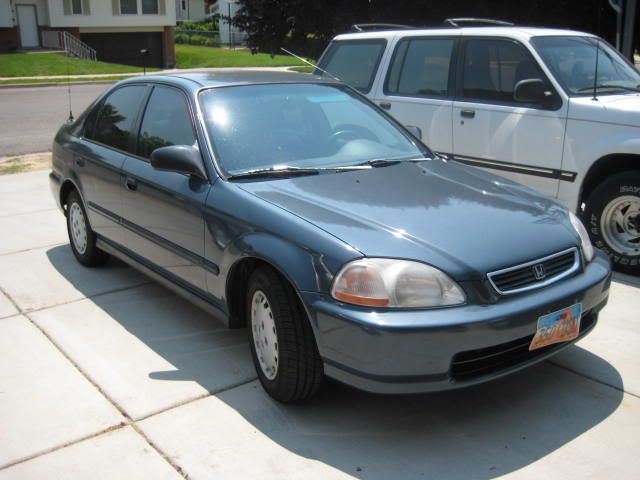 1997 Honda Civic 1.6l manual, has 194k miles, still running strong. Only non-stock thing is the sound system, Pioneer headunit and rear speakers, no idea what the front speakers are/if they're stock. Mileage is in the low 30s in city, high 30s/low 40s highway, though I hit 65mpg on one tank, see my sig for more.
The only non-human powered vehicle I own is a 350w 36v Boreem Jia electric scooter. Bought it for $15 at a thrift store, just had to get past using a key and charge the poor batteries.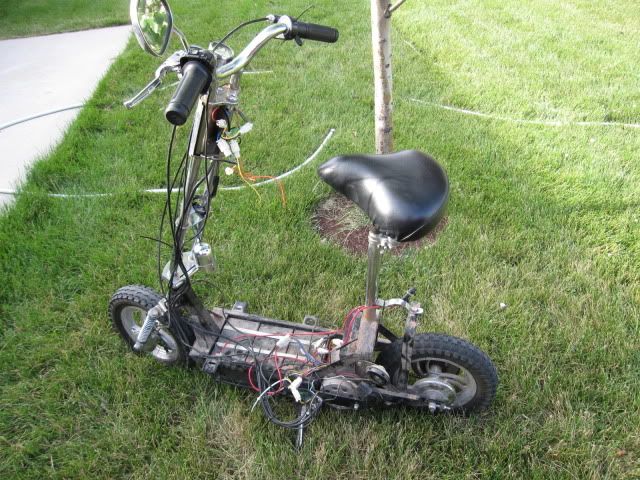 Yes, I know it looks ghetto. It is. It's also uncomfortable.
As soon as I get a job, I'm buying my own car. I'll probably get a '90s Ford Escort wagon (manual). MPGs, decent cargo room, cheap, and, uh, that's all there is to it.