Moderator: Moderators
Posts: 27
Joined: Mon Feb 13, 2012 7:47 pm
If life gives you lemons, sell them on ebay.
---
Posts: 40
Joined: Fri Mar 09, 2012 6:32 pm
This screen you are showing me has a (composite, Left , Right) so this would work. Just be sure you don't connect any wrong Contacts. The screen Has speakers in them any way use them (More Compact portables.)Connect the ground from the Video to the rest of the ground connections.
---
Posts: 338
Joined: Fri Jan 16, 2009 1:12 am
screen should work, though I can't tell you if you need 12v or if 7.2v will be enough
this screen does NOT have left and right channels!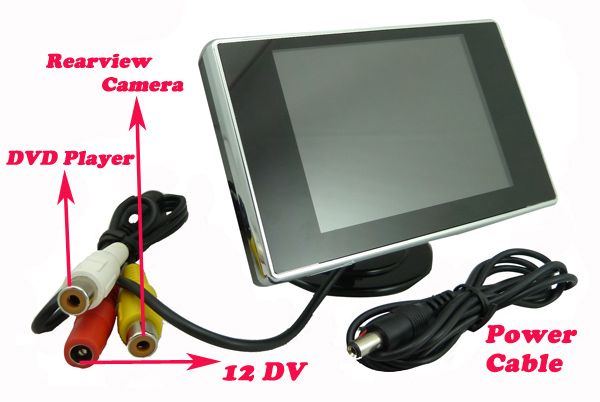 as you can see from this image red is your power and white is for AV2
---