I finally found an all in one setup that is pretty much perfect for using with a screen that has no audio amp or speakers.
It's called the Iluv iSP100 :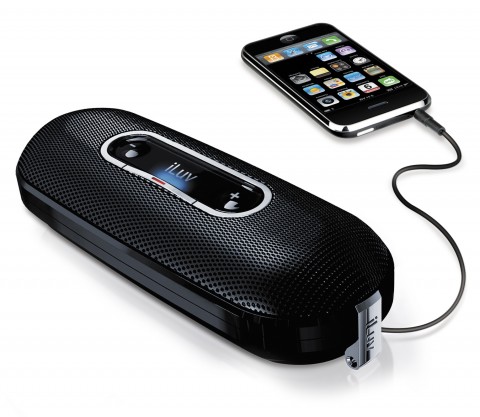 Here's a review :
http://www.testfreaks.com/blog/review/i ... er-isp100/
" onclick="window.open(this.href);return false;
It is very small.
It has volume up/down and power tact switches.
It runs off 5v.
It has built in speakers which sound better than 99% of the speakers I have heard.
It draws around 20mA at low volume and an average of around 45-50mA at near max volume.
Here's a pic of it next to a 9v battery for size comparison :
To open it you need to remove the grill from the top by hooking it with a small screwdriver or something similar and just pull it straight off. Then there are four screws to remove and the case pops open.
This is what it looks like when apart :
The speakers are not recessed ,so when installing them in a portable you will need to make a small ring for them to sit on so the speaker doesn't hit the case. But other than that installation of this is a breeze.
Well hopefully this helps someone