After sanding, sanding, sanding and more sanding, I'm basically done with the case work.
Here is the front before painting: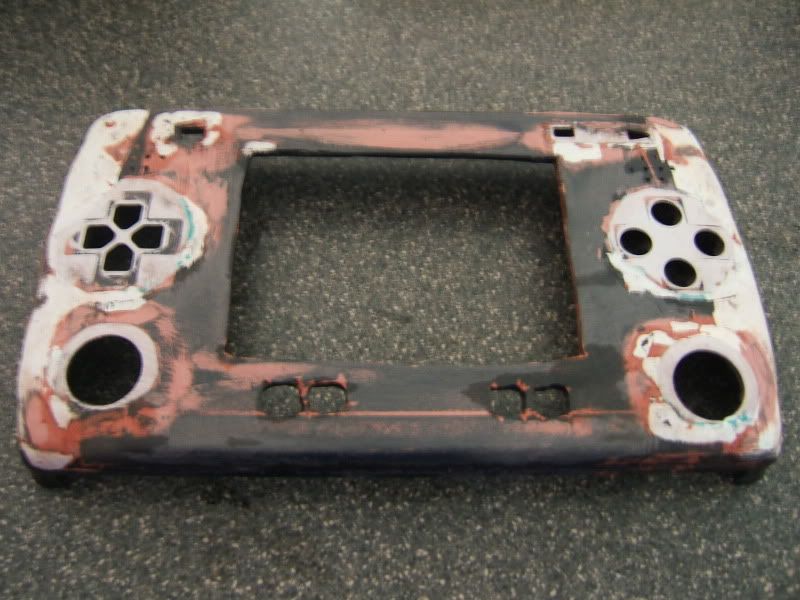 Here is the volume adjuster buttons. I used perf board + rubber membrane tact switches in place of the original. I'm going to use different buttons on top of these tacts
I then traced out the shoulder buttons on the back of the case: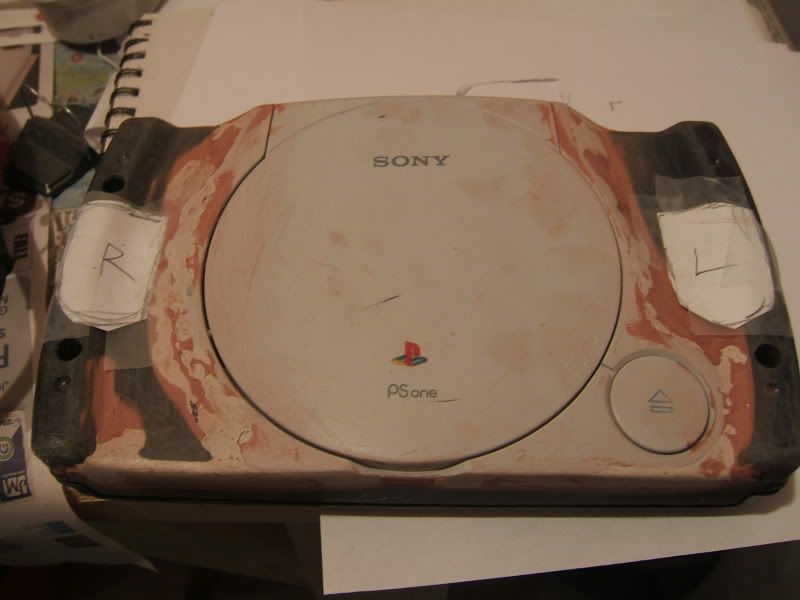 Then epoxied them in: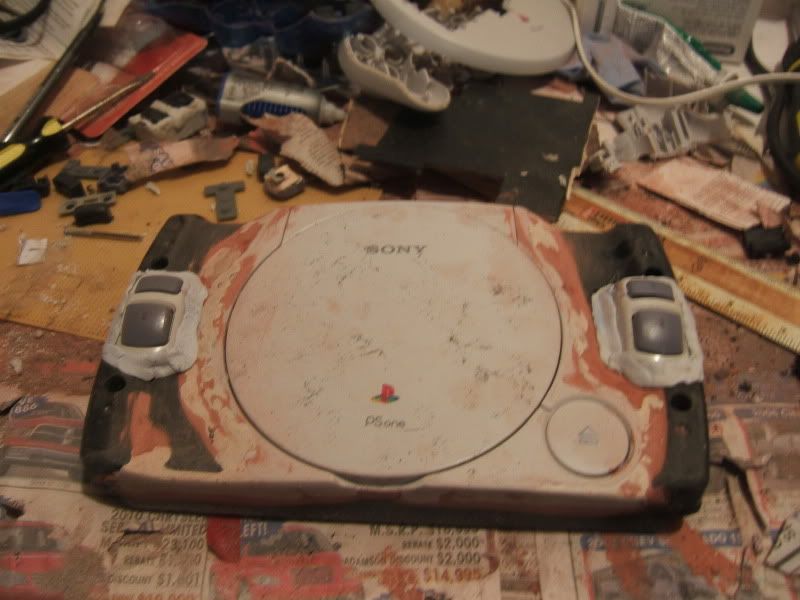 Remember to always wear eye protection when using a dremel. Tiny flinging particles hurt really bad when they land in your eye.
I then sanded and bondo puttied the shoulder buttons in.
When sanding, its a good idea to start with a low grit and work your way up. I start with 60 grit, then 80, 150,180 then finally 300 grit.
For the paint, I used a black paint with a hammered finish. This gives it a sort of textured look and hides imperfections in the case work.
Painted front: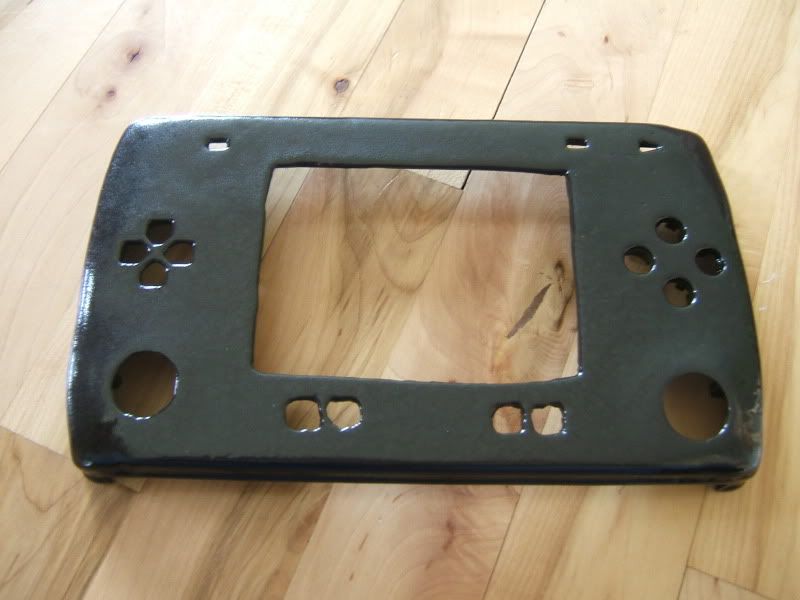 Painted Back - I had hoped to preserve the ps logo but things didn't work out, so I'll need another coat.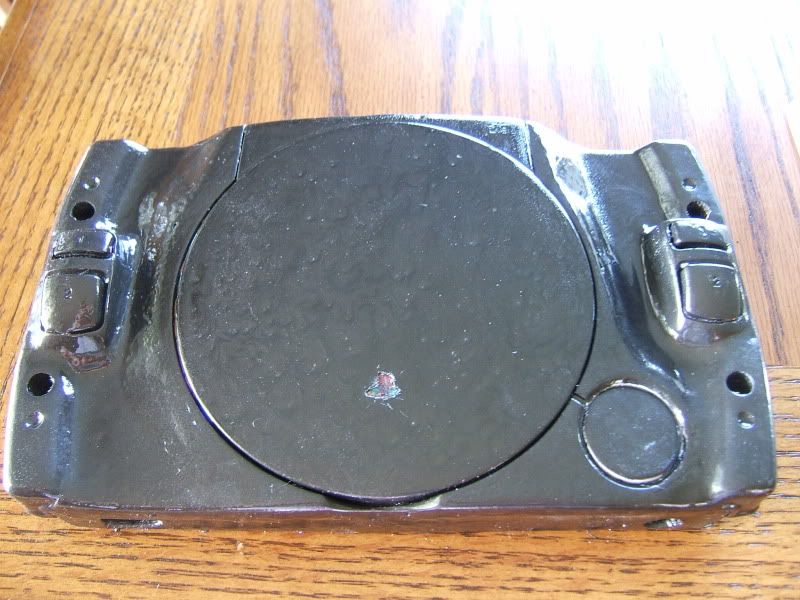 Overall, I'm happy with the case. Next up is the electronics.