After putting this project aside for a few months I decided to finish it. I may make it better/completely re do it, but if I do it will be in a while.
Features:
*7.5mah Pb acid battery (aka lead acid

) for about 2hrs play time.
*5 inch psone screen w/ a plug to connect multiple sources
*does not break Wii waranty (but I opened my Wii up to install a
modchip and jump a fuse)
*screen is attached with velcro so I can remove it
unfortunately "built in sensor bar" is not in the above features because the leds on the right failed.
Now for pictures:
gameplay pic
monster battery and front view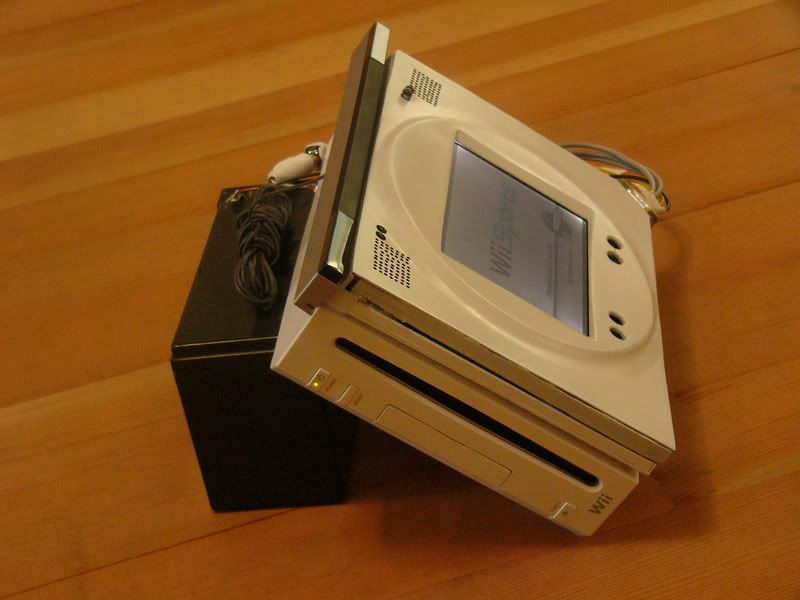 rear ports
chiip socket
chiip programmer
Consider this my 1 year benheck anneversery project thing