Hi everyone, I'm new to the site, but not so new to mods, fabrication, and that sort of stuff. I built an snes portable back in 07, but it was poorly put together and had a few issues, so it ended up breaking.. and I was tired of messing with it.
Both the snes and n64 were a HUGE part of my childhood, so I decided I would build a portable. I'm pretty confident that I can manage to make a decent one this time, considering that I barely knew what I was doing building the portable snes.
I'm just gonna jump into this, and hope for support on the project, that's my main reason for posting it here, to help keep me motivated to work on it.
Anyway, I got to looking around and found a 64 motherboard that I had sitting in a box.. and in the same box, was an old portable dvd player with composite input, how convenient.
Here's what I'm looking at..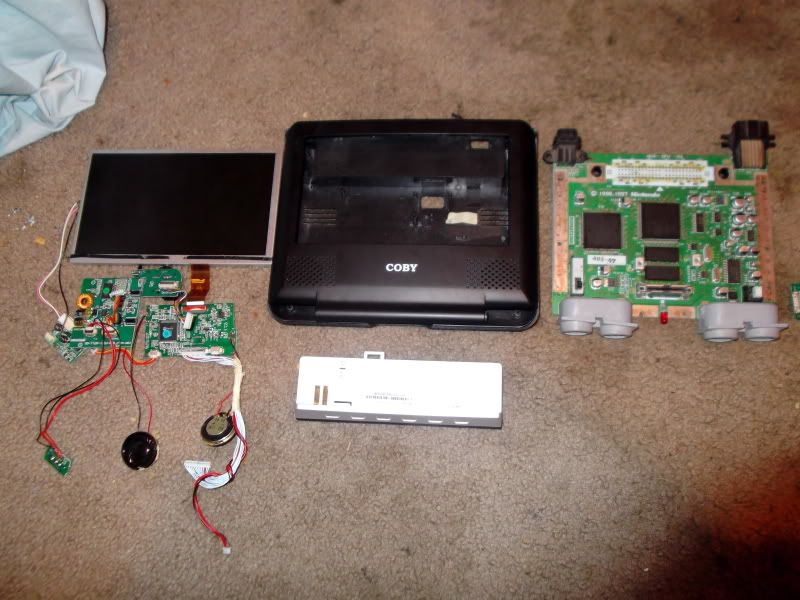 I'm hoping to squeeze all that, plus a bare minimum controller(no d-pad), into this.. (there is nothing wrong with having a stuffed puppy on the couch)
The screen may require this board to function, I might be able to get around it, I hope...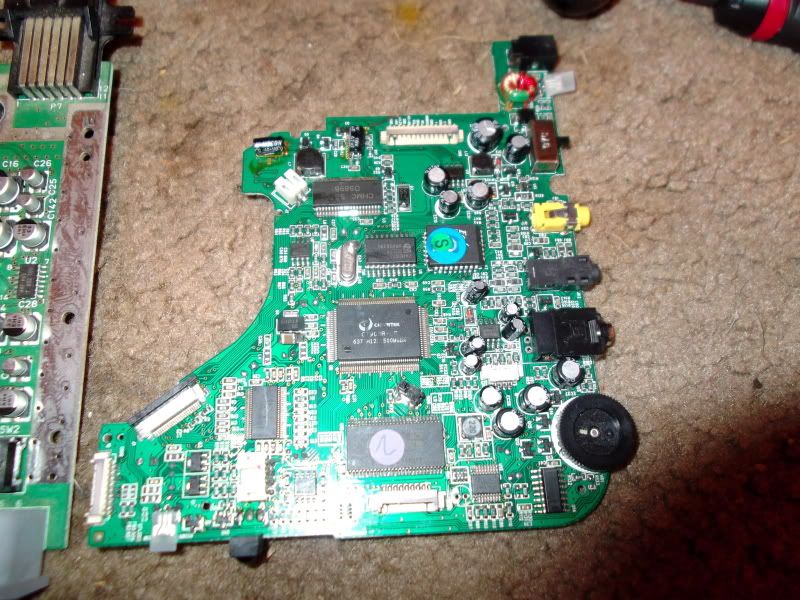 It looks like I might be able to mod the screen setup to work without it, but if it does end up being needed, then i will throw out the idea to use this screen, as I have another screen setup without all the dvd crap, of the same size, that accepts composite, and requires a lot less circuitry, the only reason I'm not using it to begin with, is because it is being used in one of my other projects, and I'd hate to have to rip it apart.. but I will if need be.
I am aware that I have to provide some sort of heatsink for the chips, I just dont know what yet. Also not sure about how I'm gonna fit the expansion pack or battery into it yet. I'm going to trim the boards down as much as I can without cutting traces. The whole thing seems close to impossible as far as space is concerned, but I really like how it would go together, I think I might be able to make it fit, if I really cram it in there, perhaps the people here can give me some ideas?
This is all just thrown on the table right now, If I can't manage to squeeze all this into the case, then I will find another case. I am going to build a portable n64.
Thanks in advance for any input on the project.