It's about time I made a thread for this.
I have started on devileyebrow's PS1 commission a few weeks ago and would like to share my progress so far:
Top of the unit, as you can see I bondo'd in the much more comfortable SNES D-pad.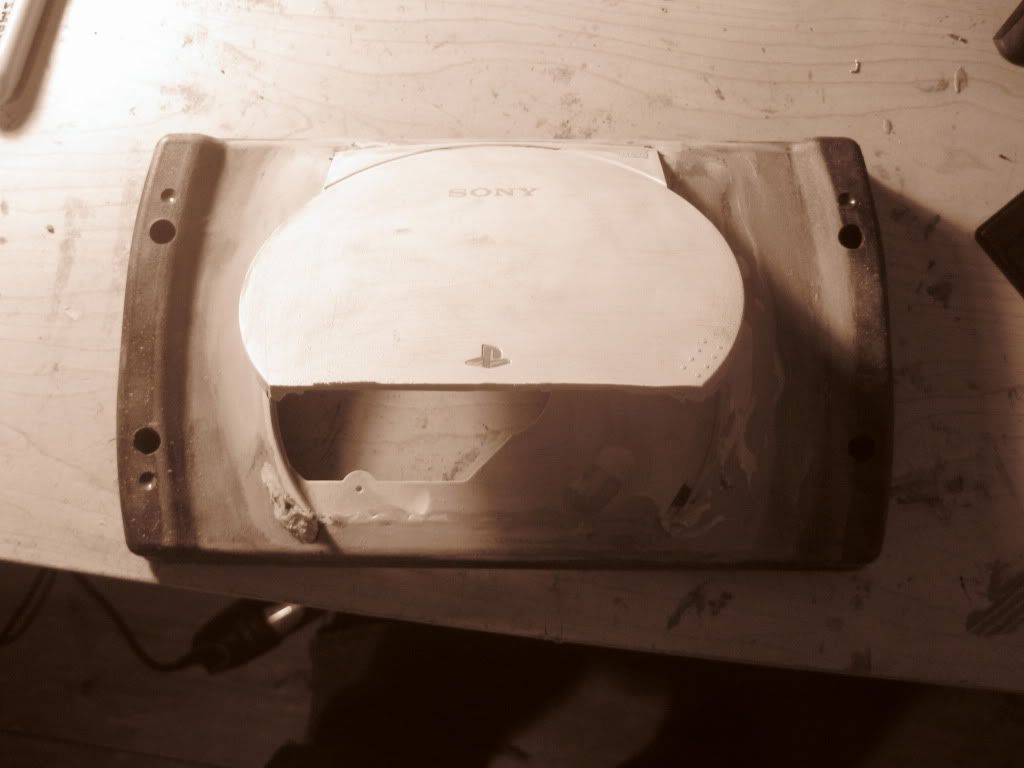 PSone Lid cover bondo'd on upon request.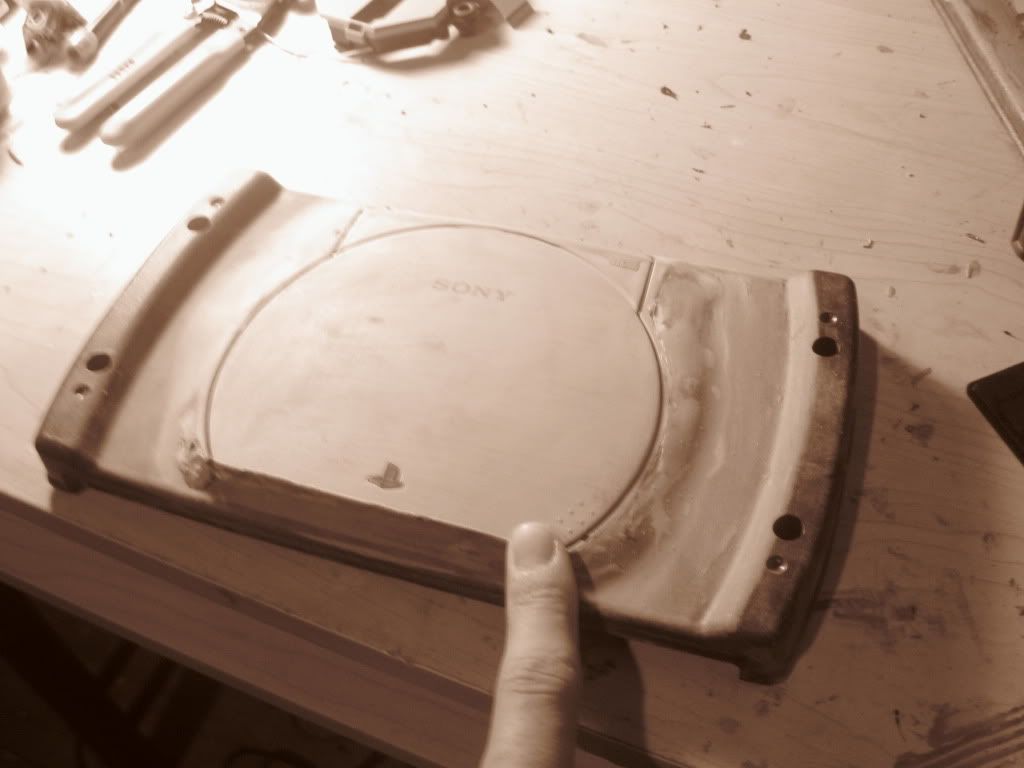 It'll be held down with magnets.
Most of the wiring done.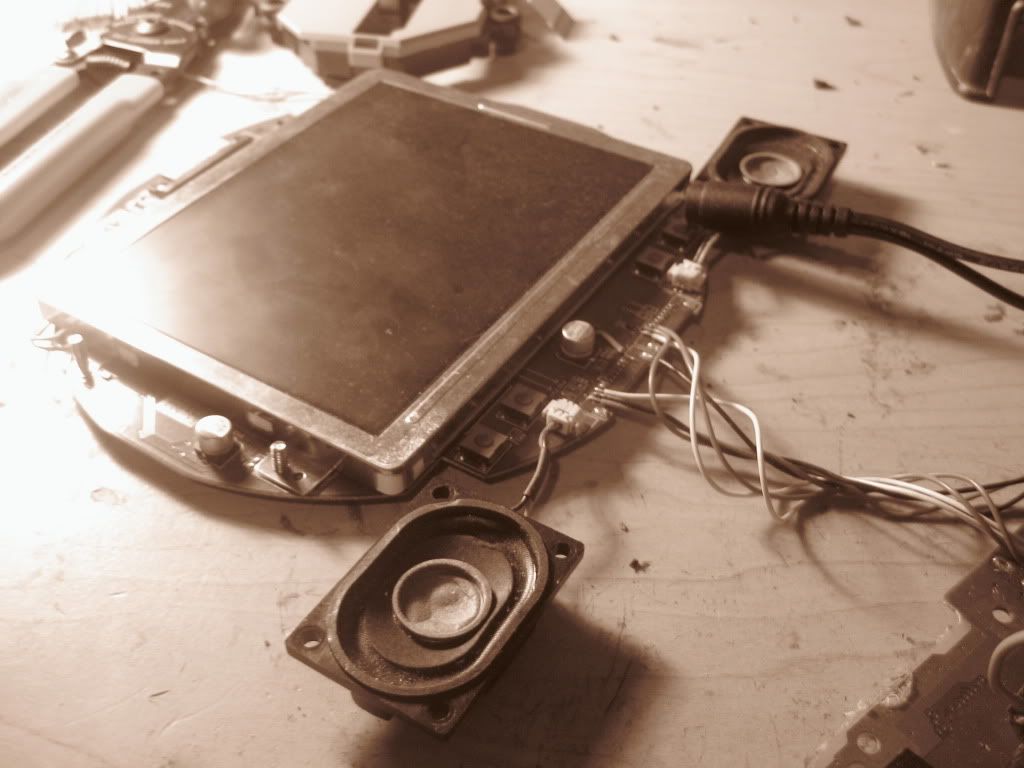 Screen close up.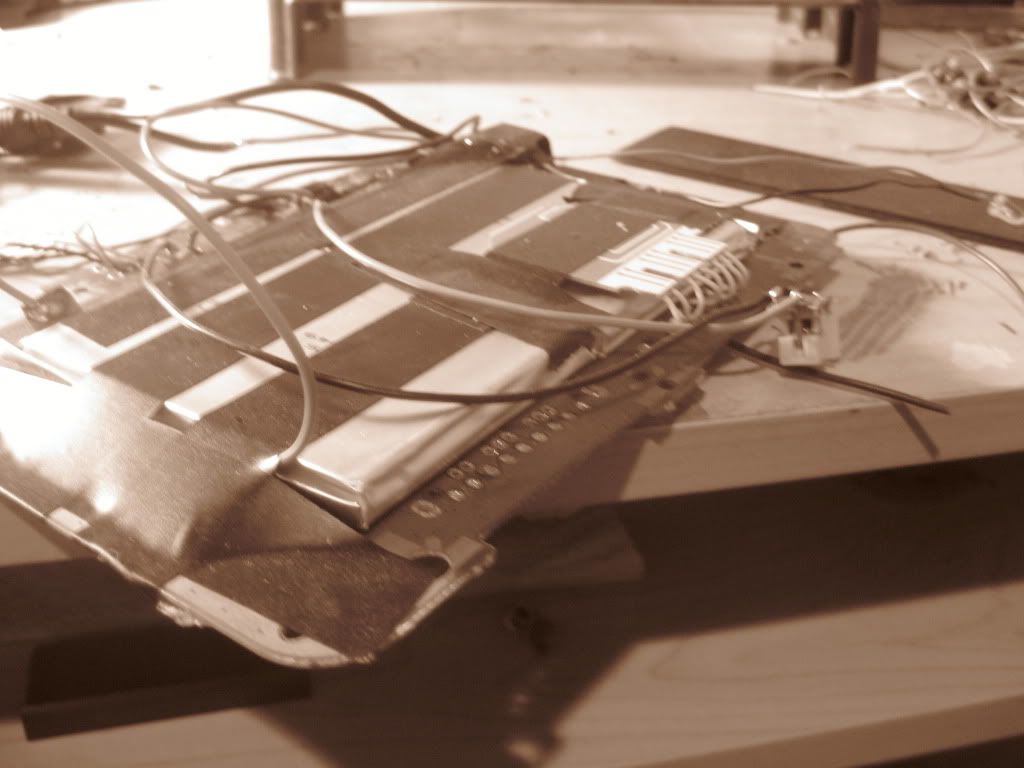 Batteries close up.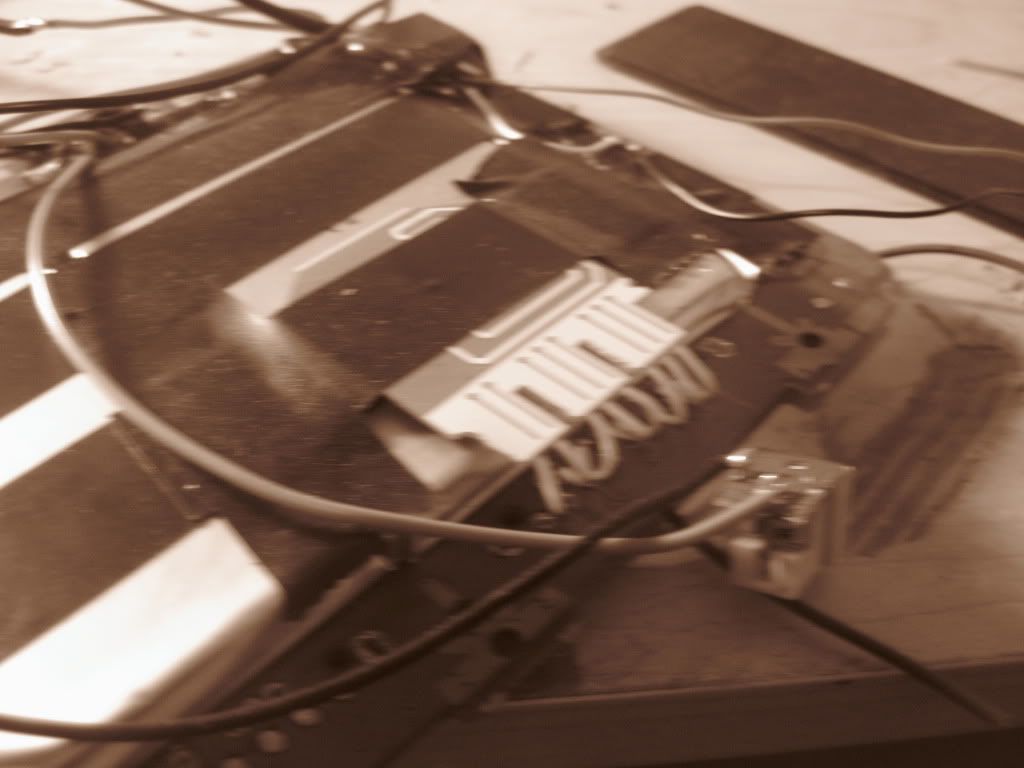 Memory card and wall power jack close up.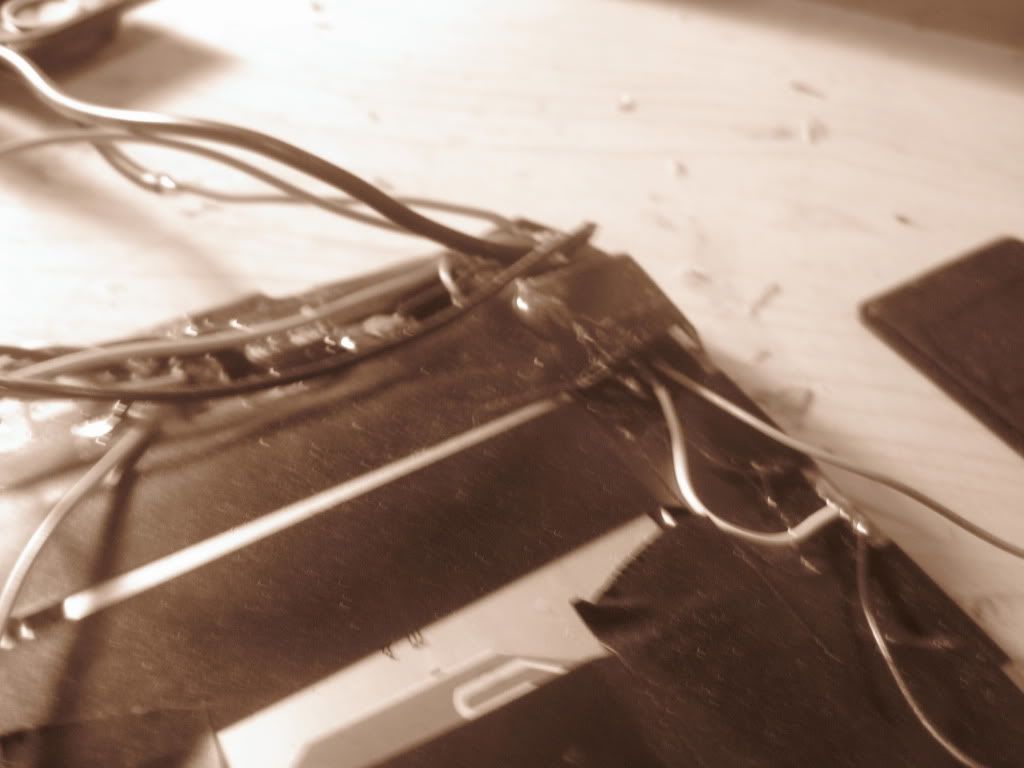 7805 with heatsink under the tape.