Hiya!!!
I am in the process of replacing the video encoders , but as you can see in the pics the actual chips are of different size... will it work if I replace the DENC-NUS? are the chips pin-compatible?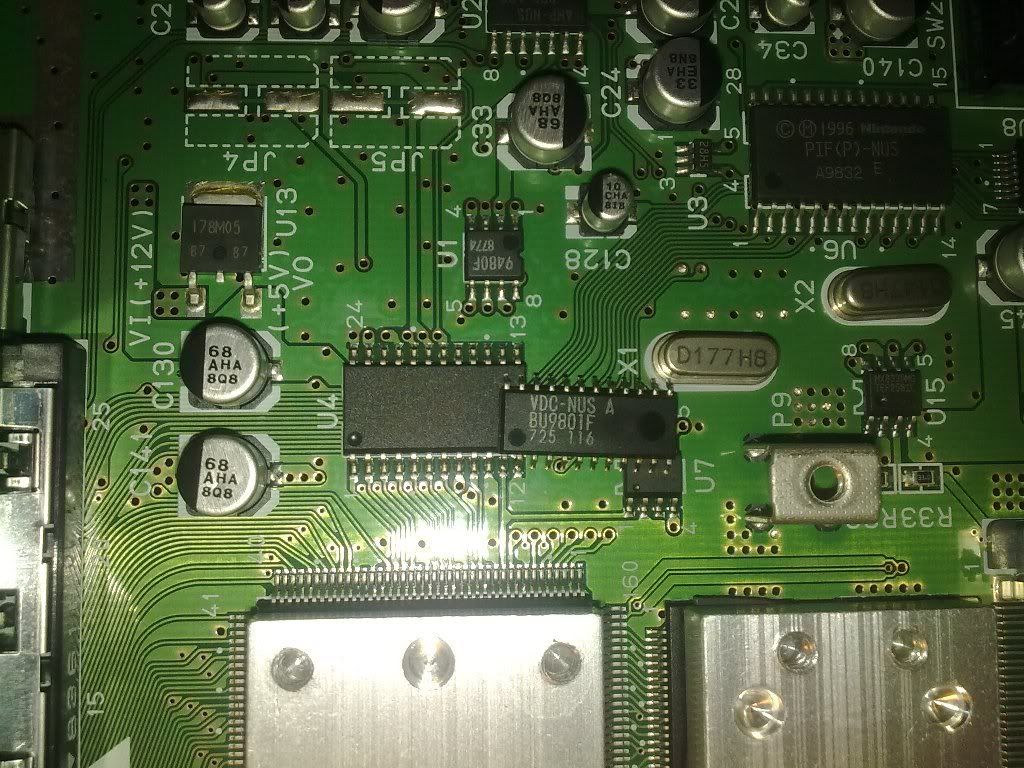 THANKS for any info!!!!
PS. the mobo revision is NUS- CPU (P) - 01 , will it need an RGB amplifier in the cable too?