Damn finally l was able to get into this forum,l was never able to get a confirmation e-mail to activate my previous accounts l tried creating,but anyway onto my first portable l've tried to build,and its almost done,just need a controller!!!!!!!!!
my portable runs off 6 NI-MH sub-c batteries,that l was able to sandwich in my sytem internally.
5 inch psone screen
original n64 housing as my case
fan mod
some completely random homebuilt dc-dc converter from someone off ebay,its tiny which is good,but it overheats so l had to put it under my fan and it solved the problem of it resetting my nintendo 64 every minute >_>.
and thats pretty much all, the rest is in the pics l'm posting so yeh.
A big thanks to bacteria for his extremely helpful sticky topic as well as skyone for useful diagrams as well as anyone else in these boards l nabbed info from

everything running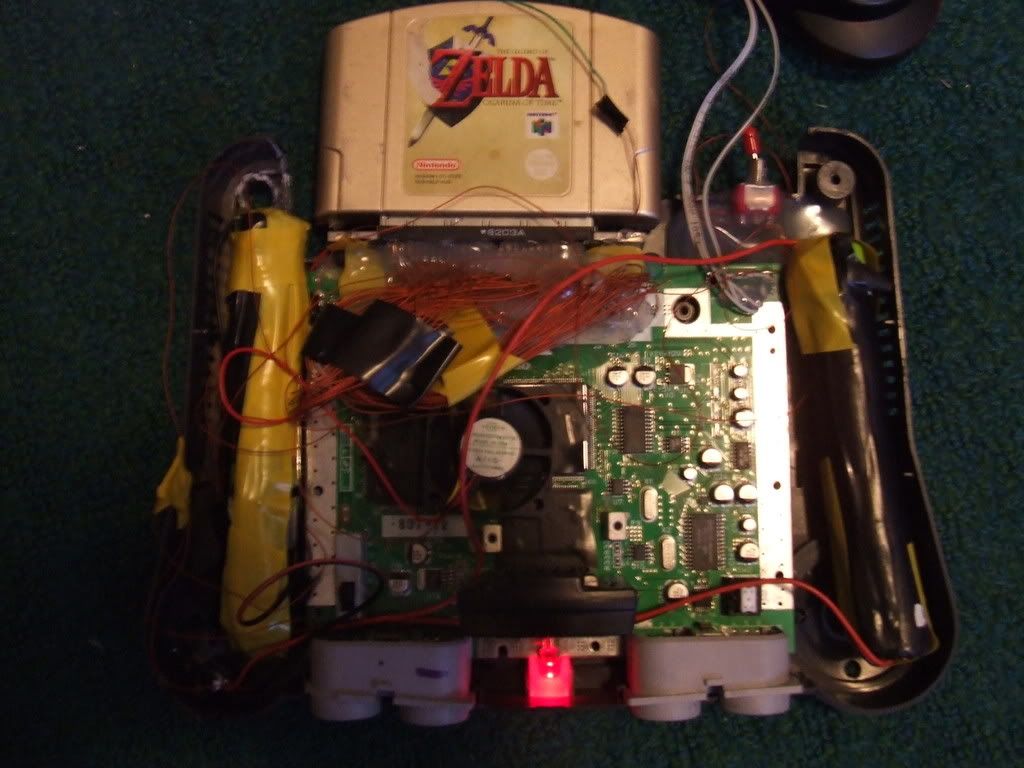 ZELDA!