Ah, spring break. Last year I began my
ZN-40 SNES portable
, and although it wasn't finished until several months later, it was the work performed over spring break that really formed the portable into what it became. It's that time of year again, and in addition to quickly finishing up another SNES portable that I have been working on for some time, I've also begun a project that has been in my mind for a long time.
The last time I tackled an Atari portable, it resulted in this: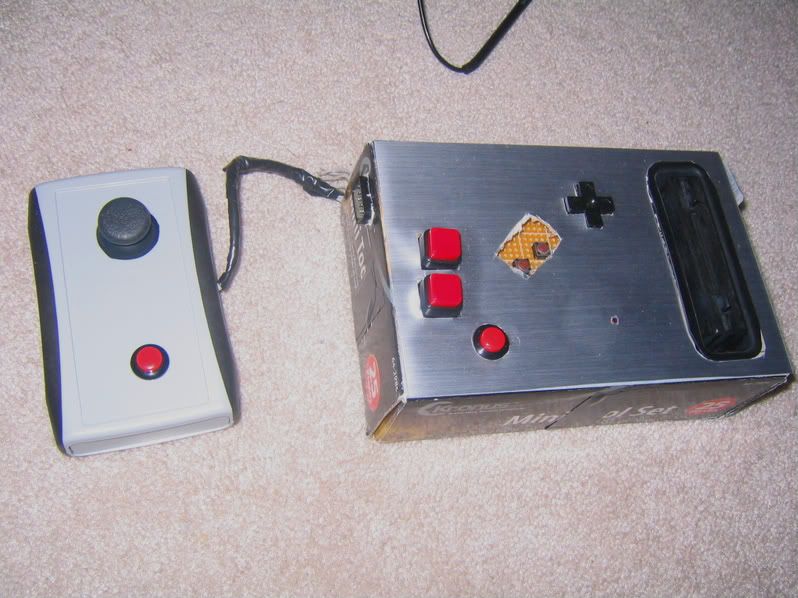 Cardboard? Oh, Brian... I'm so ashamed. (Hey, it was quick and easy and I just wanted to see if I could do it. I hadn't made an actual portable by that time and considering I had just learned how to solder a couple of weeks before I think it went alright. It worked!)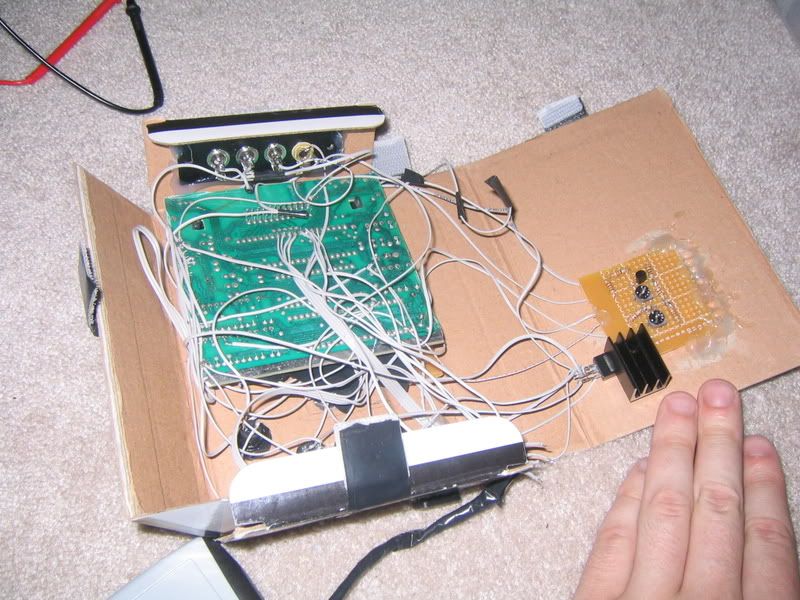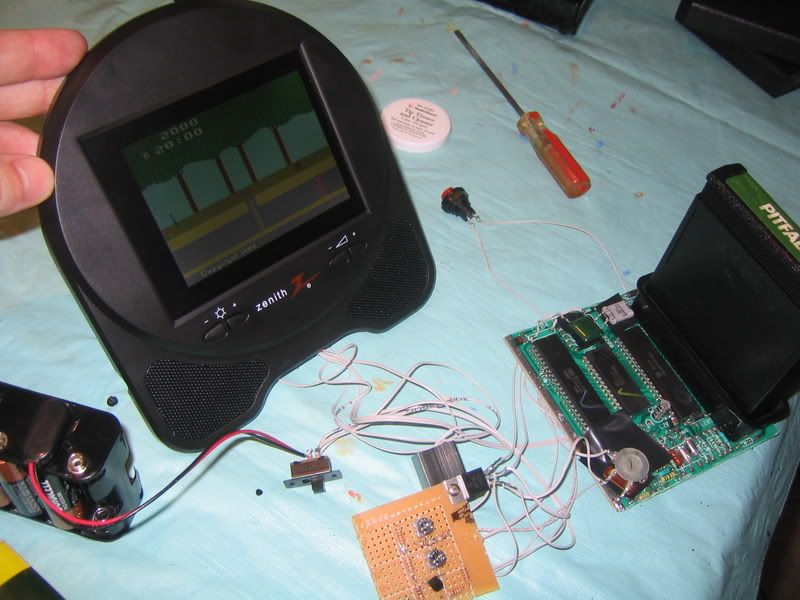 So, yeah - I had the basics figured out. Shortly thereafter I finished
my first SNES portable
, which was a combination of the NES case design from Ben's book and my own ideas. Fast forward to almost two years later and here we are. The case is currently under construction, but typical me I just can't wait to share until after it's finished.
As any good "making of" story begins, we have the mutilation of an innocent, unsuspecting console.
Taking a band saw to a perfectly functional, working electronic device sounds like the actions of a crazy man. Well, we're all a little bit crazy here.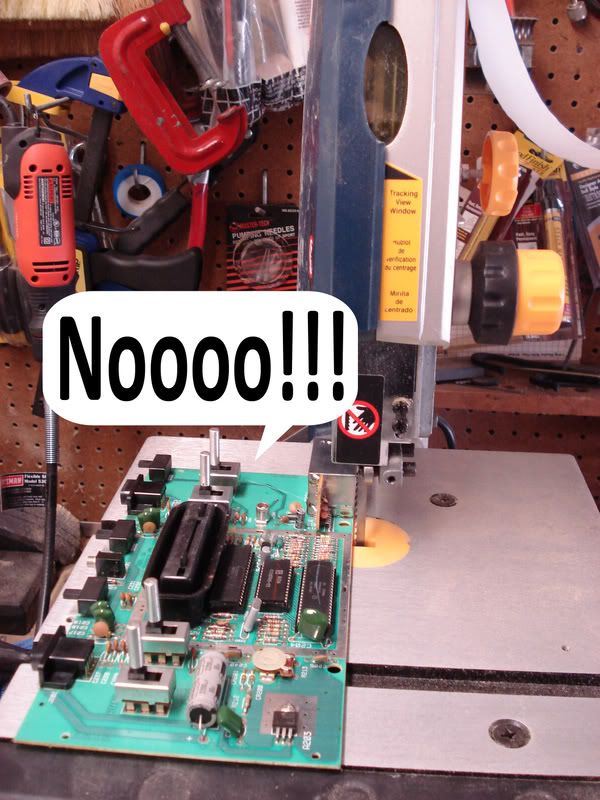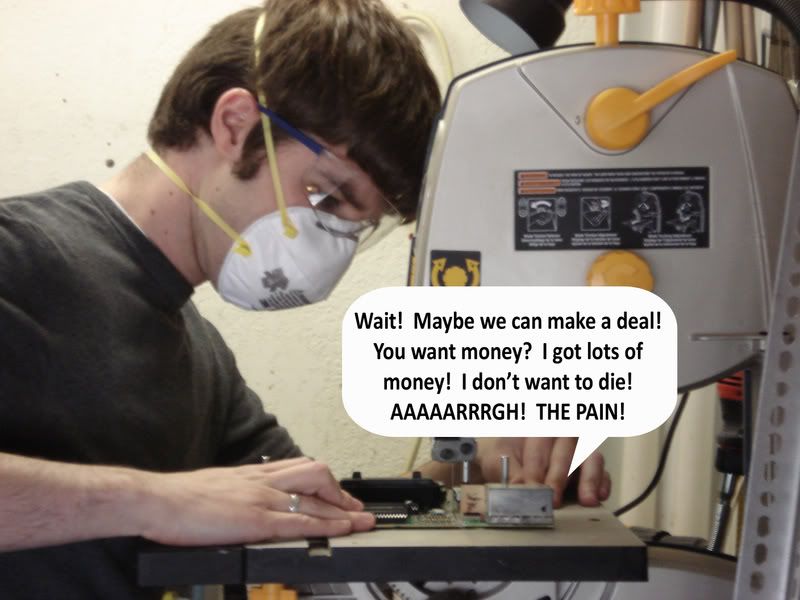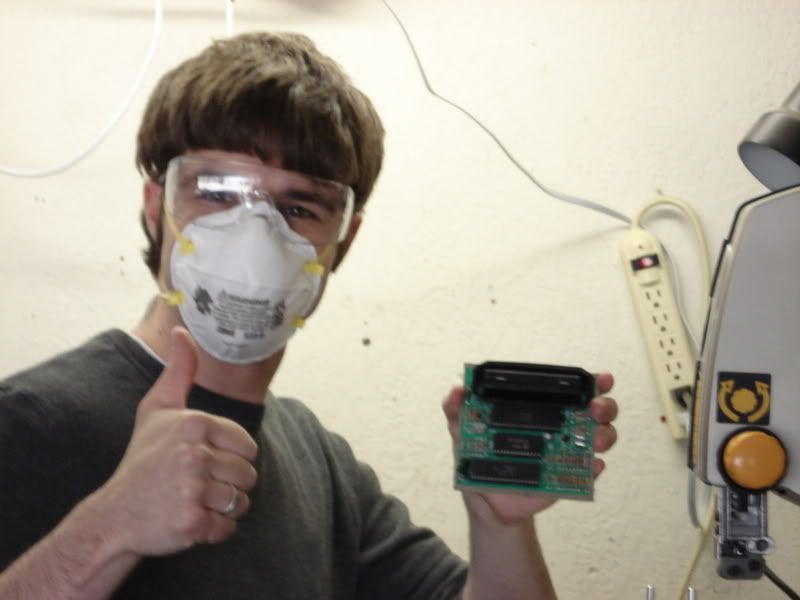 My quarry obtained it was time to rebuild that
wonderful composite video mod
Ben so meticulously figured out for us all. Using a bit of breadboard, I played around with values until I got the result I wanted.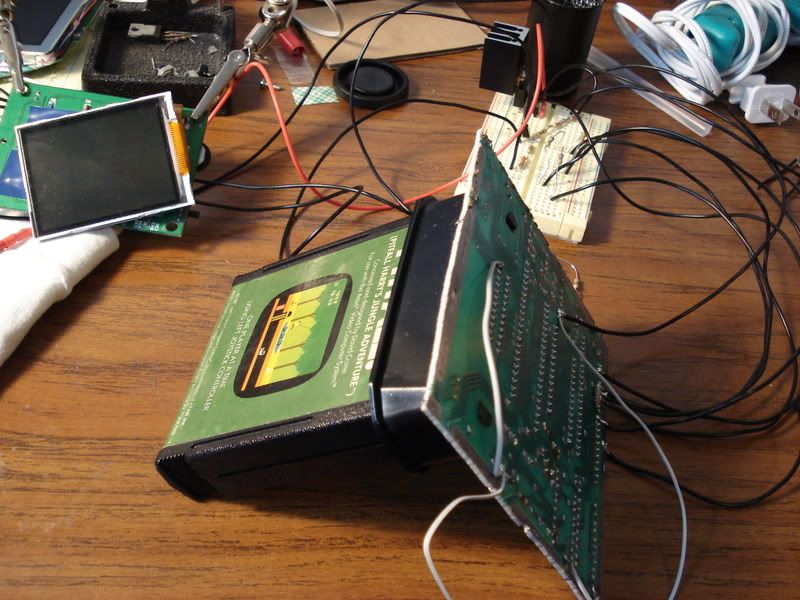 However, I was getting a black and white image in only the top right corner of the screen. Argh!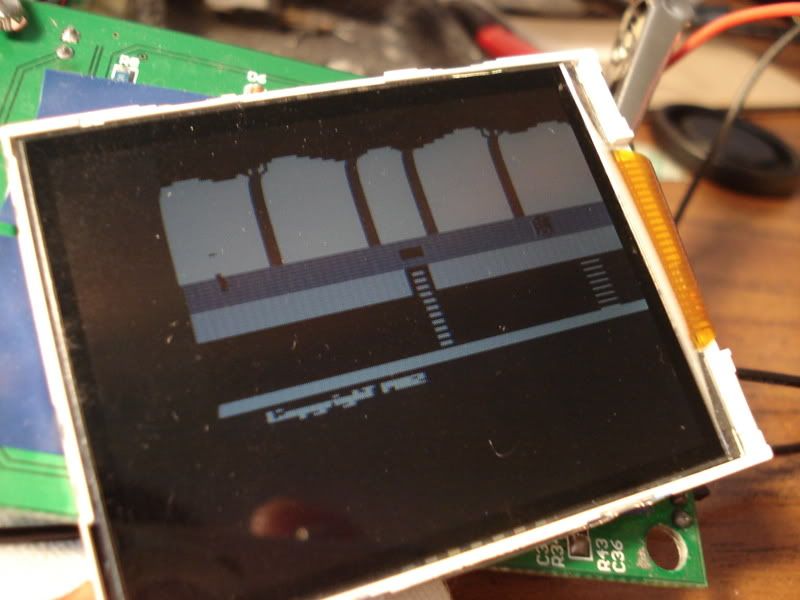 I did some sleuthing and discovered the obvious. Hmm, what would happen if the video circuit chroma wasn't connected? Would the image have no color? No...
chroma
? Durr, I suppose so...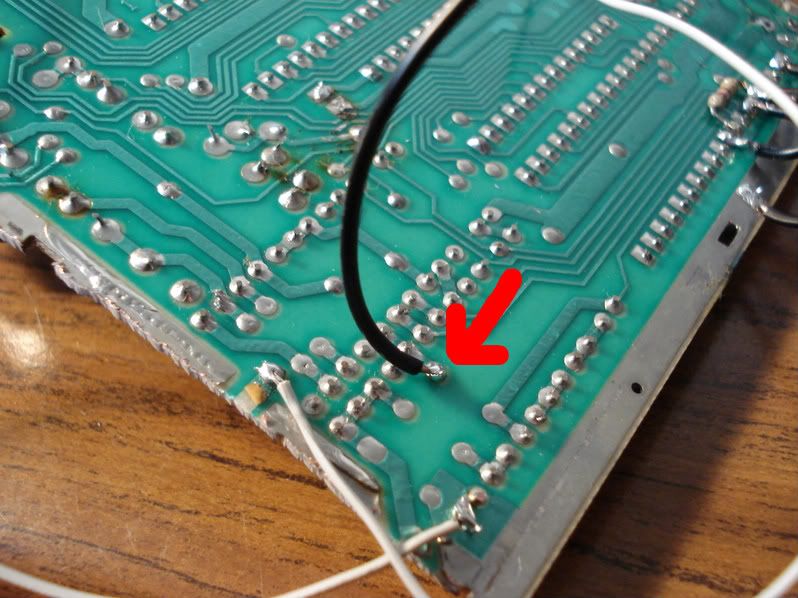 All better.
Now that the video was looking beautiful, crisp, and with
color

, I had to deal with these dinky little backlights. The screen was just not bright at all.
I experimented with shining an LED flashlight (
that I made from scratch, of course
) behind the LCD to see if the backlighting was to blame for such a dark screen and of course it was.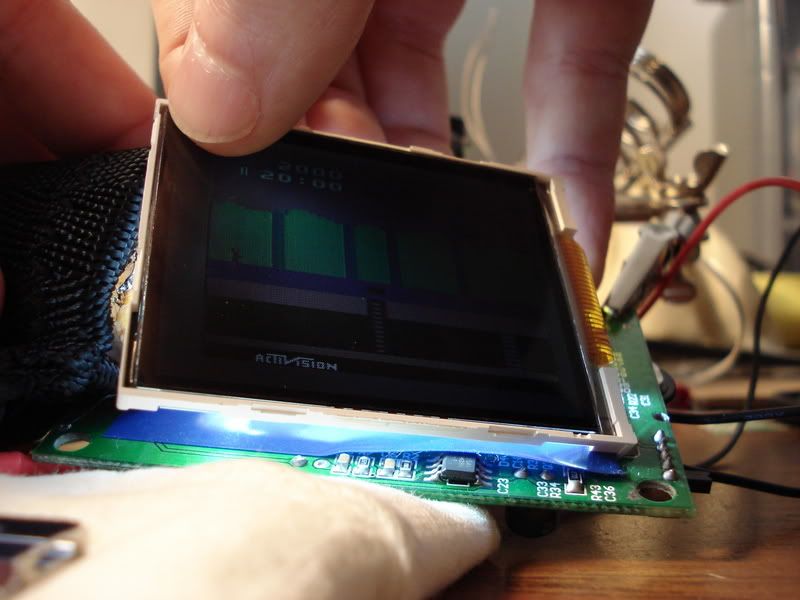 I whipped up a solution to fix my problem. The screen is only 2.5" and is way too small to fit anything other than surface mount LEDs into, so I snipped off some of the plastic housing for the screen and aimed some super bright 3mm LEDs I had on hand at the diffusing plastic. It worked!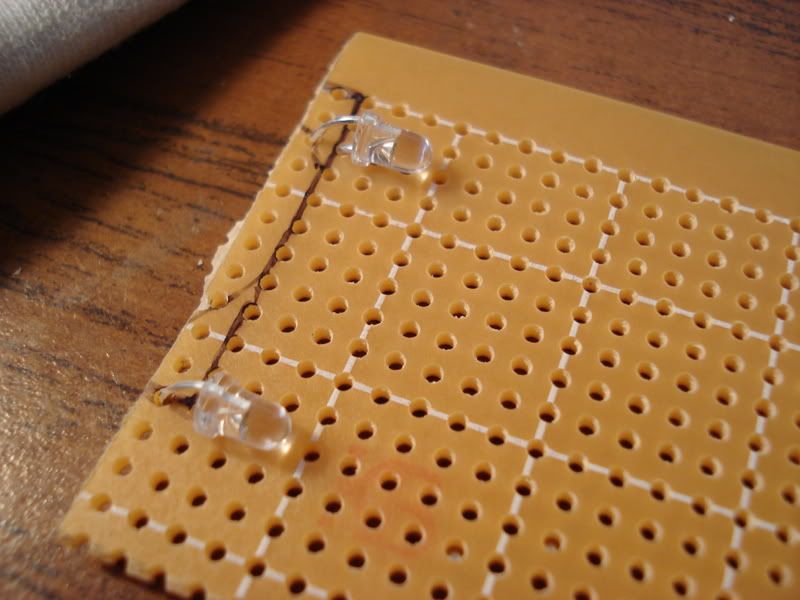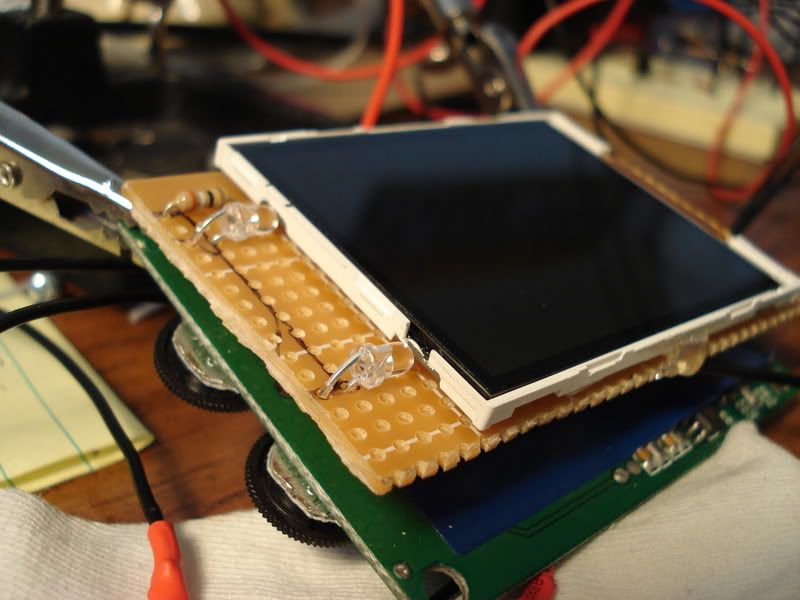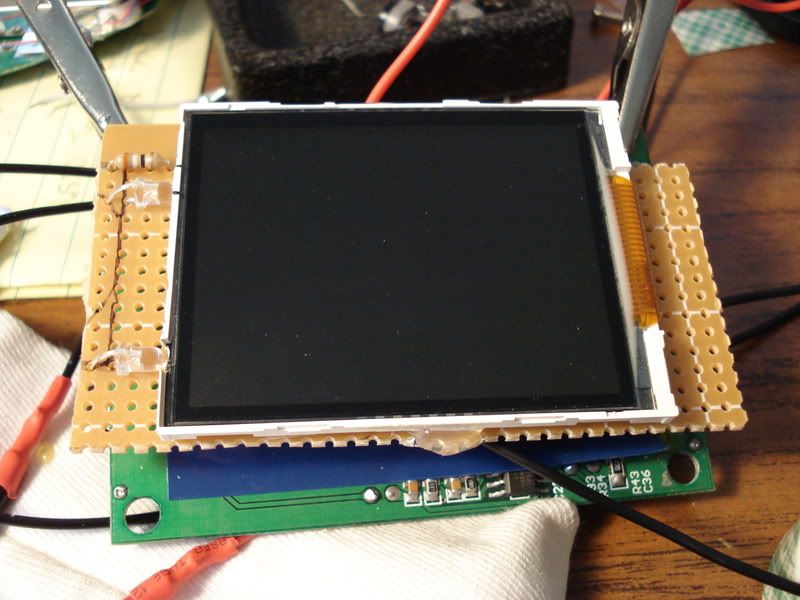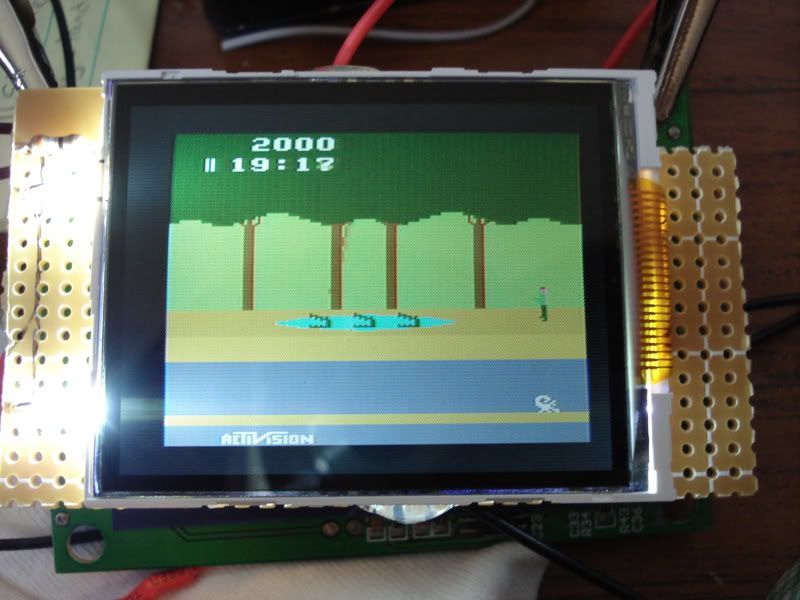 Woohoo!
Case building, control making, and other general fun shall now commence.