I literally finished this thing the second I walked out the door. I didn't even turn it on until I reached the car to leave for my bus to MGC.

Amazingly, it worked perfectly! I even played it throughout the three days I was gone, and had no trouble with it, other than a little needed wear-in on the d-pad. The batterys even lasted up till a few hours after I got home. That's pretty dang good battery life I would say! About 6-8 hours probably.
Ben played it for a bit when we met him at, and even said he liked it, which would make it a success I guess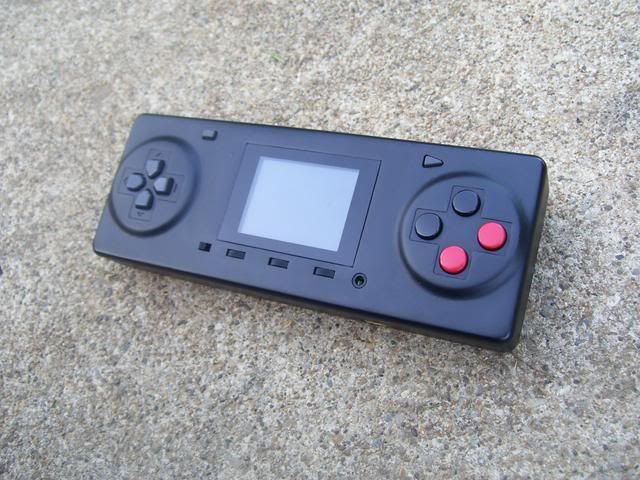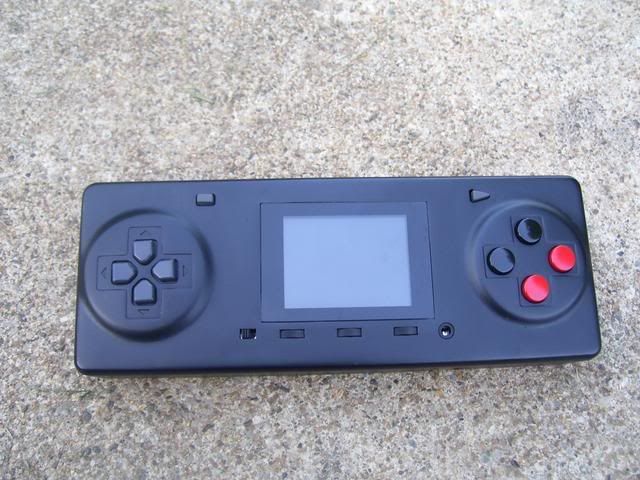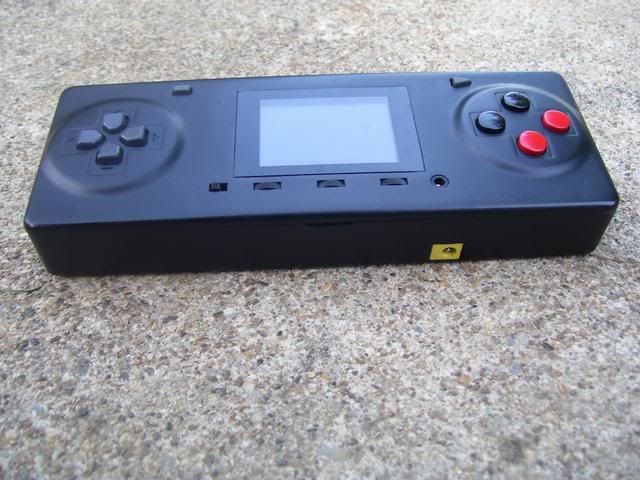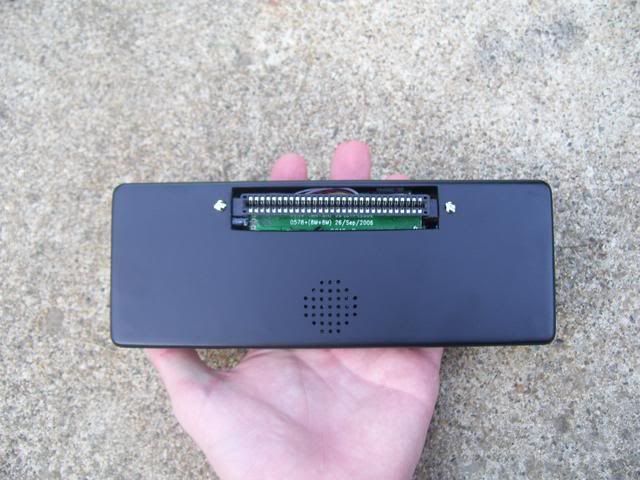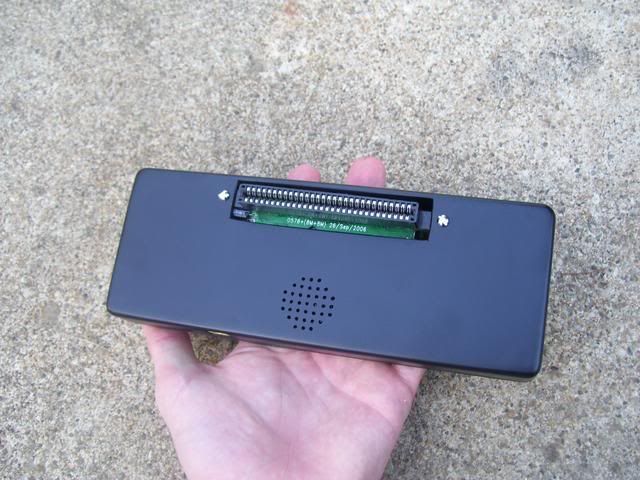 I kept the famicom cartidge connector on there for two reasons. 1: I had more multi-game famicom carts that had more games than I did cartridges, and I had no way to play them on an american connector (I do now, thanks to a Gyromite cartidge.)
2: It saved me work. Thats a lot right there. Plus, it fit the design better, the width of an american slot wouldnt allow me to do the batterys on the right and left, and that was the only way to have them go.
3: I designed this while sick with the flu. My design and reasoning were rather interesting in that state

4: I found a converter that had nice casing around it, and didn't look like arse when it was plugged in, so I use that for any american games I might need.
The most interesting part, the insides.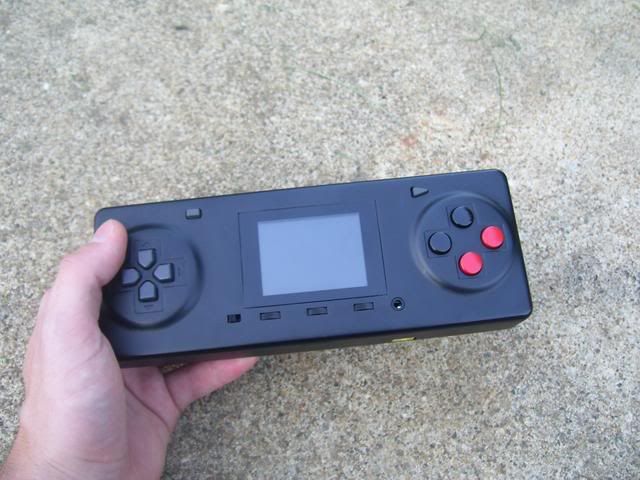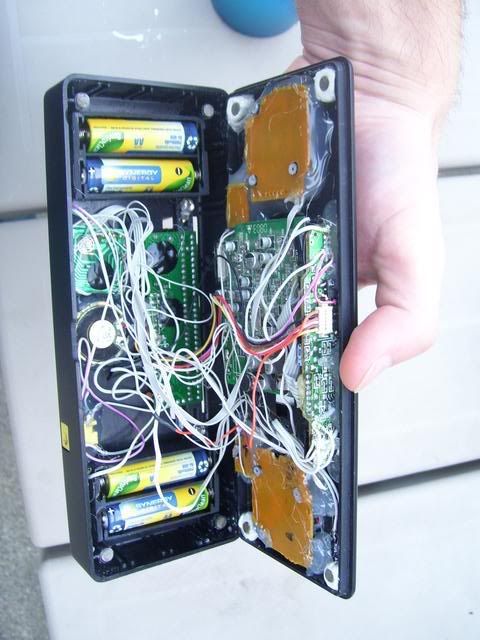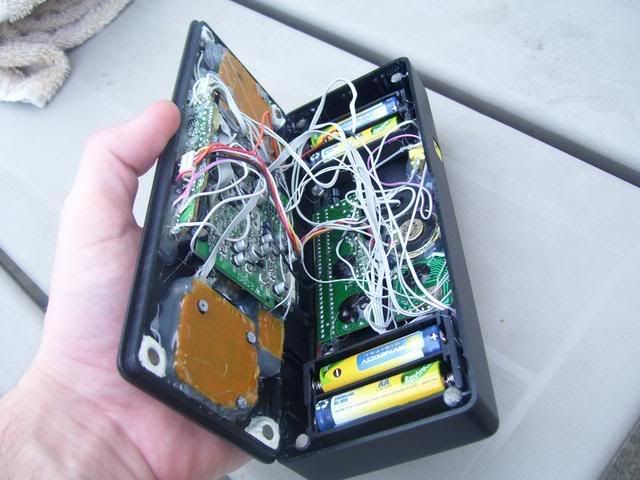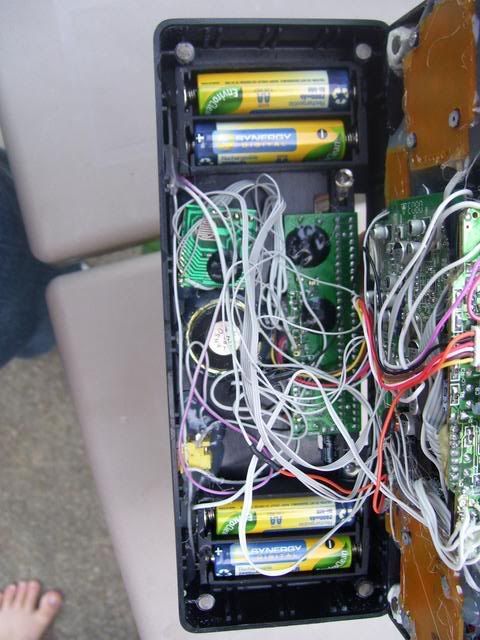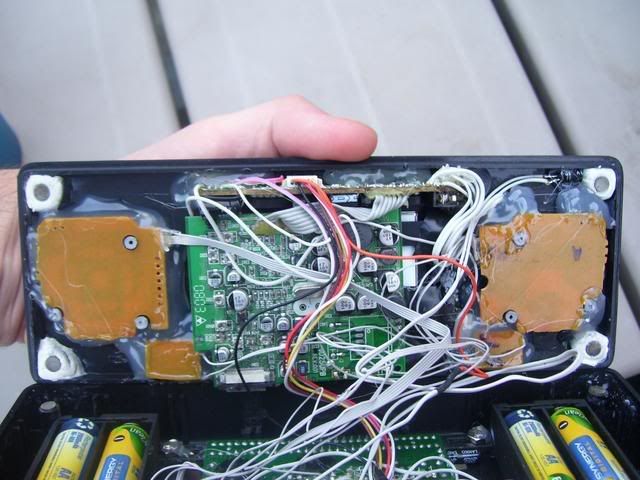 I did an LED mod on the screen (intec 2.5" LCD from a game controller/LCD combo), and it turned out quite well! I couldnt tell a difference at all after doing it. in fact, ask anyone at MGC, they couldn't tell either.
The magnets seen in each corner hold the case shut instead of screws. That way I cna show the guts easily. It's not really meant for changing batterys, since that yellow jack is for charging the batterys inside. I have a 5V cell phone charger for that, which I believe will work, but I am not sure. At the very least, I could play off a wall outlet with it, since the whole system runs off 5V.
It has the
standard built in games for a super joy 3
, which is mainly what I play, except for ninja gaiden and those famicom carts with neat mario hacks on them (flying mario, wiiiiii!)
There are build pics if anyone is interested. Questions and comments are welcome! Unless they're negative, in which case get the heck out of here