This isn't technically a 360 type of hack, it's more like a starting point for other controllers that want to use the 360 controller shell.
I've made a couple of different controllers that use the 360 controller board as the base, the PS360 (PS3 controller in the 360 shell) and PS2x30 (PS2 + PS3 adapter in the 360 shell), and that has always required stripping down all of the components from a stock 360 controller board, and then rewiring it to conform to the new controller's layout.
After toying around with this idea for awhile now, I finally decided I've had enough of that whole process, and if I'm going to make any more of those type of controllers up I wanted a little easier base PCB to work with. Granted designing it up isn't easy, but after it's done, then it's done, and doesn't have to be messed with every time some other controller is made.
I also wanted it to be a bit more versatile than what a stock 360 controller board offers, so that other projects could be done with it as well. For example the PS360 and PS2x30 controllers have different button layouts, as well the PS2x30 sticks power and ground are reversed from the 360 board layout. To that end, all of the buttons, Triggers and such have all been broken out to TP spots, so that it can be wired up for any button configuration much more easily. If I wanted to put a PS3 controller in the 360 shell, it can be wired for that controllers 3 COM line layout, likewise the same board can be used for making up a PS1 controller and using it's common ground button layout, but without having to hack all kinds of different traces up on each one and rewiring it for the controller to be used.
These are some renders of the board as it has progressed..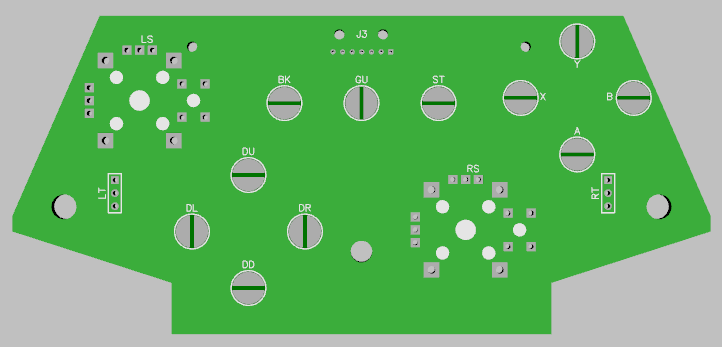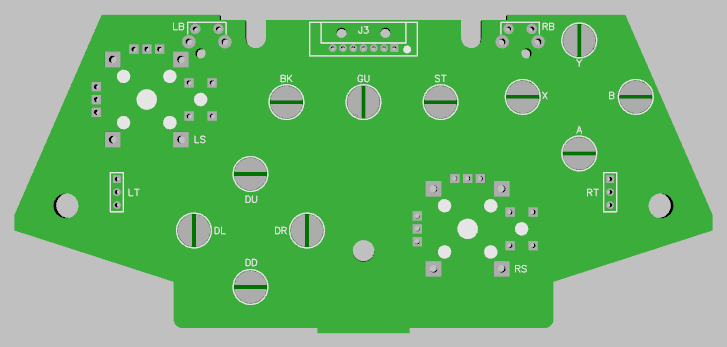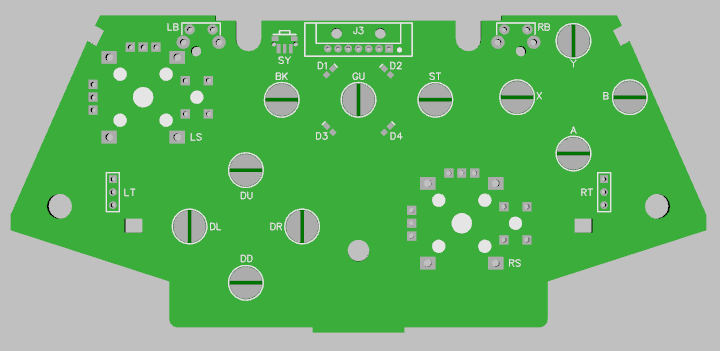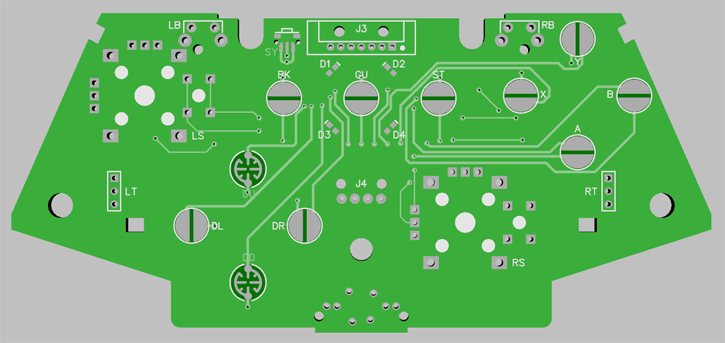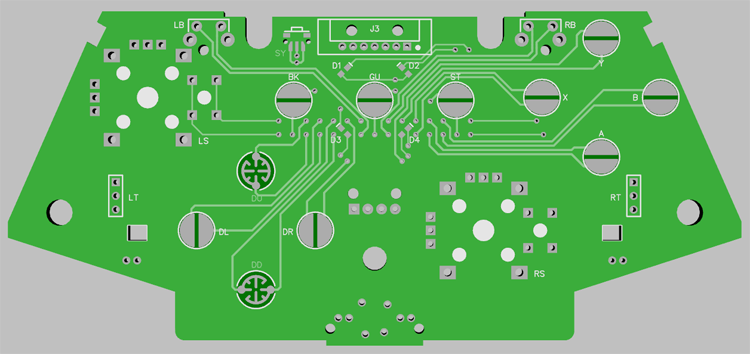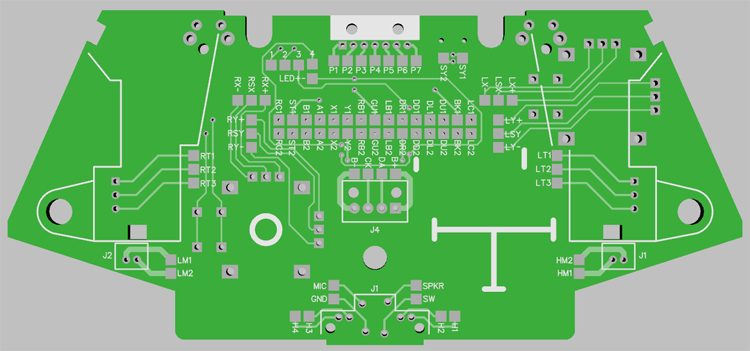 ..and this was a prototype run made at BatchPCB, to see what all still needs changing around and adjusted and such..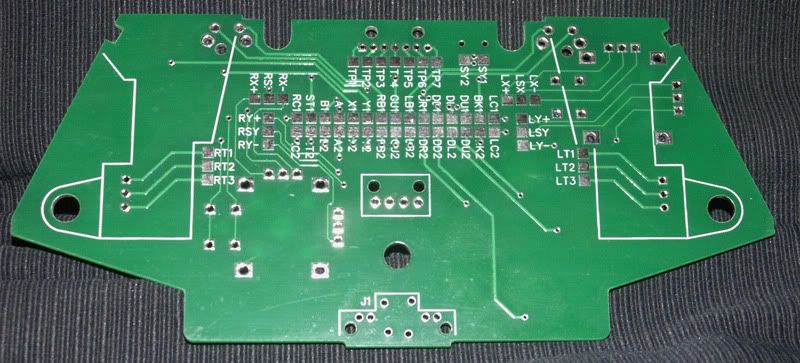 I still have a little ways to go on this, but as that version board stands it could be used as everything lines up close enough. That's not good enough for me though, so I'll have to run it thru a few more revision changes before I'm content to use it in anything. I'm also still undecided on the D-pad contacts, but they both work the same and it's short comings are the mechanical side of it, so neither one is any better there than the other there.