Alright, I've started a 360 portable and it's about time ive got some pictures up.
Before I start with pictures I'll say the base of my case will be .08" aluminum sheet. The walls will be .08" thick ABSplus plastic(on a uprint 3d printer). These pieces are little 2" long pieces that are(currently) together with just masking tape for a mock-up. They will later be pvc glued together and bondo'd then JB welded to the aluminum base. The inside cover for the bottom half will probably be partly aluminum and partly printed plastic.
I'm waiting on my screen to show up (Gateway that Ben Heck uses in his portables or KDS k-726mwb) and trying to decide on heatsinks.-- will these work?(
http://www.newegg.com/Product/Product.a ... _-35114093
" onclick="window.open(this.href);return false;)
There will be a hot swappable HDD port just like default console. 802.11 wireless, HDMI out, component out, no keyboard in this one, both memory ports, one ATX power port, and 2 USB ports.
The dimensions are going to be 17.16"L x 13.16"W x 2.55"H (lol precise? i drew myparts up in SolidWorks)
color scheme=Black and red
Basic layout of xbox components: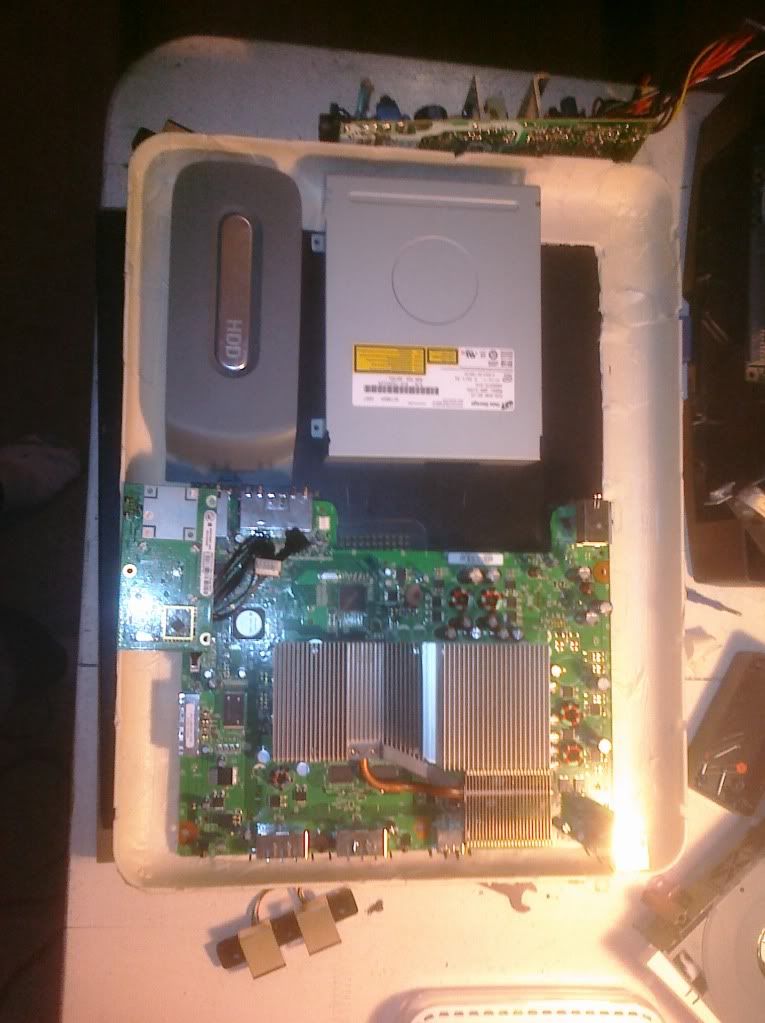 One of the pieces used to make the case:
Outside bevel(1.08"):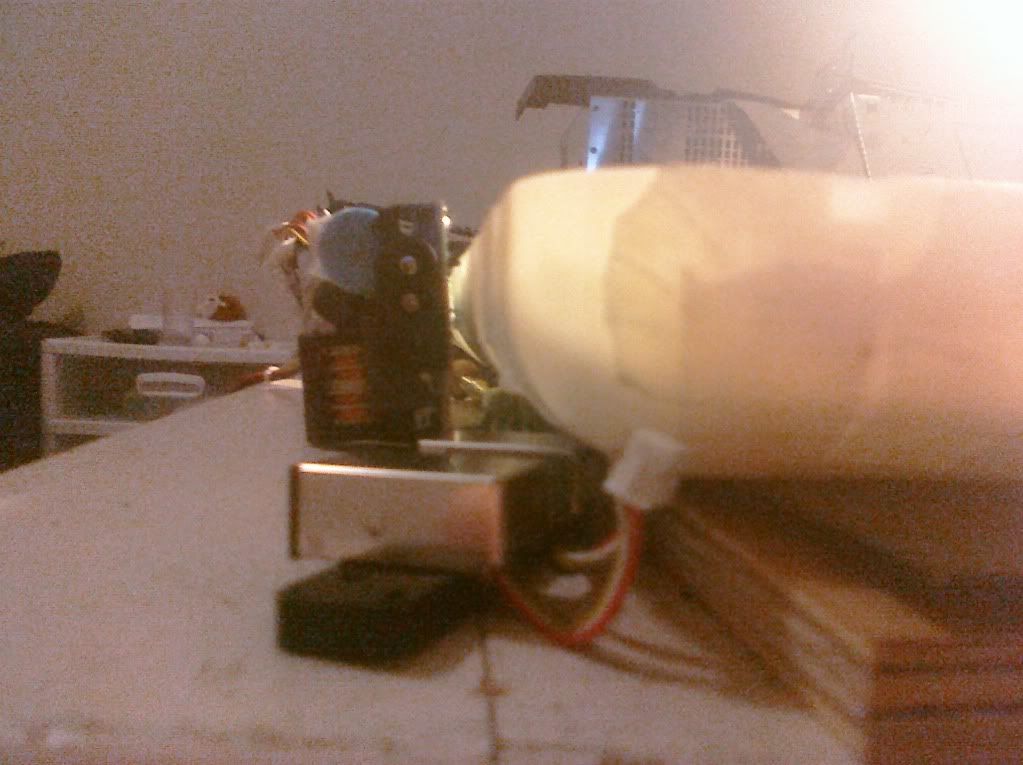 Inside Bevel(1"):
Me trying to show you the thickness Without the cover on this it is 1.48" just about perfect in comparison to the disc drive. the HDD sticks up a tiny sliver more than the disc drive when connected to the HDD connector that will be on the base.: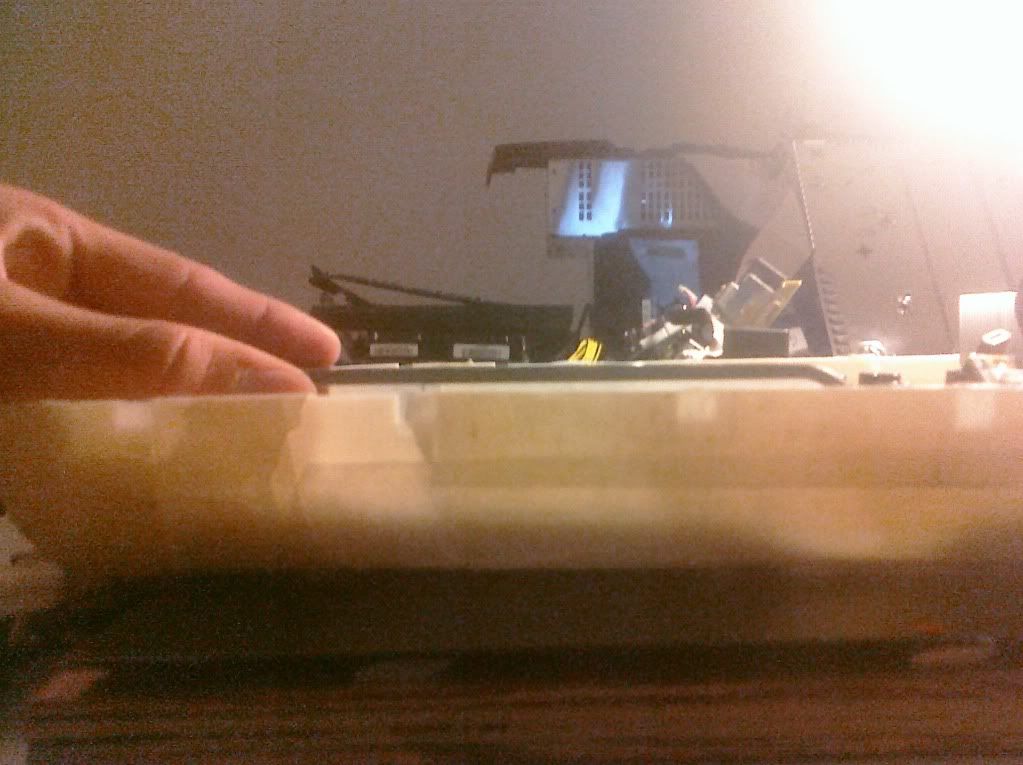 PS sorry for the messy workbench I'm working on an xbox original mod too lol