Current Project Time: 12 hours
Current Cost: $430
7-1-09 Update #2: Reached version 1 with a working in case setup. Just need to add finishing touches now.
Had to get another case because I couldn't move the 360 power correctly

Oh well maybe next time. On a side note I'm getting offers for this unit!!! It could help fund some projects, so that's cool.
Any way more pics and another video below.
New video
http://www.youtube.com/watch?v=Ml9vInbS1Gg
" onclick="window.open(this.href);return false;
New Layout
Makeshift South LCD Bezel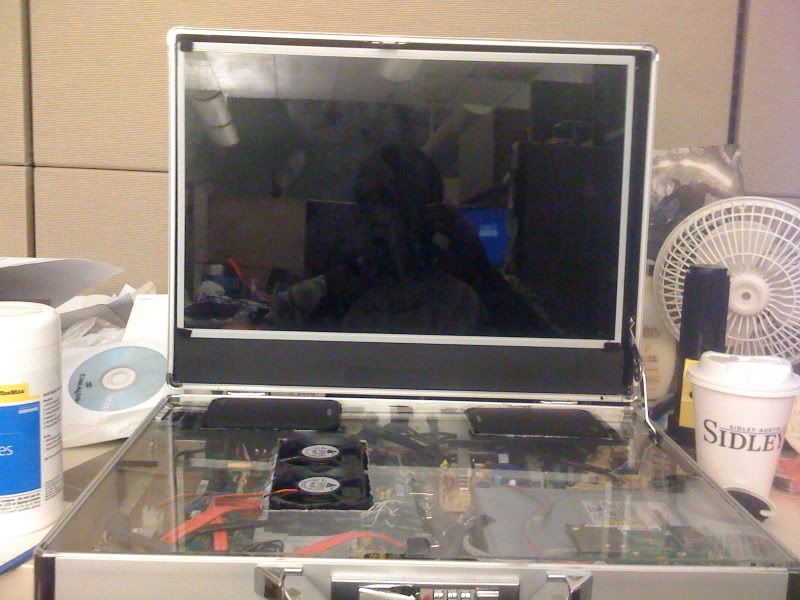 Plexi view
DVD (right side of case)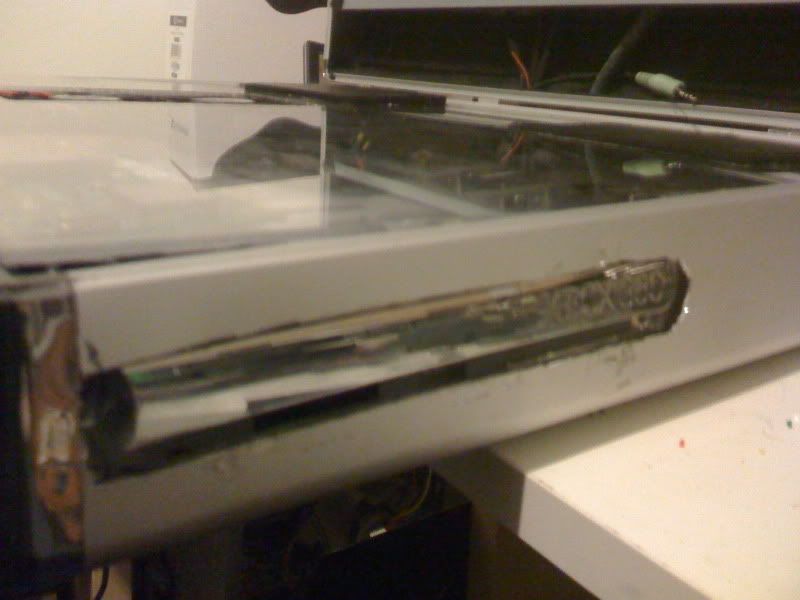 Power (left side of case)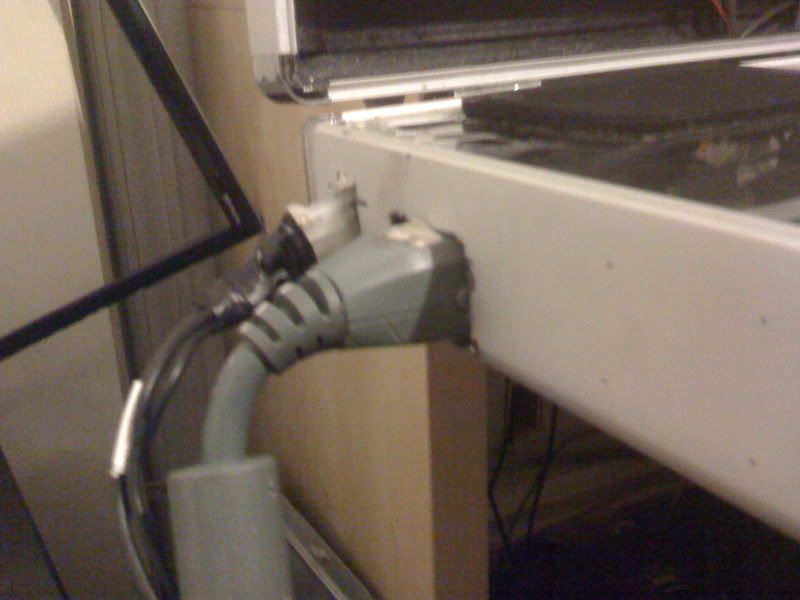 LCD controls

6-4-09 Update: now v1
Cause for a version update?!? I think so

Principal Boot Test. (Sorry for the quality it was done with an iphone...pics were too)
http://www.youtube.com/watch?v=QStUk5_J6rY
" onclick="window.open(this.href);return false;
Boot
Decided to hack the 360 VGA cable itself instead of connecting to an adapter between the previous VGA cable from the monitor. This shows how the cable is snaked behind the LCD.
These pics are closer to what the Layout is going to look like in the case. I still have to shorten and resolder wires to make it look more clean. (NOTE: in the middle of the bottom half you can see the mess of wires which need to be shortened). For the pics and video above I had maneuver things around to get power to the monitor and 360. I still have to desolder the 360 power port and do something about the LCD power. I guess I should do that before really going further...
The following is what it looks like at boot and in the dash...hence why I bumped the version up to .08.
NXE
The next step will be forming the plexiglass over the motherboard, dvd drive, etc. Then mounting the speakers. Then if it passes the following "Overheating" test I might be able to assign the project at a version 1.
This is my first project. And I know many people said you should start smaller, but this is what I wanted to start with.
I've read Ben's how-to's about a million times like everyone else here I'm sure. I have just tried to take that which has come before and adapt it to my skill level.
Since I can't manufacture a case like Ben does I have to make due.
Here is my attempt at a "portable" 360. I believe I am about another good 3 or so working hours from making it completely functional as a 360 in a briefcase. This is version .01.
Since I have met my first big milestone I thought I'd start to share my project. The milestone is a wired working 19" Gateway monitor in its new home. This is about 4-5 working hours in. The project was supposed to be complete last month in time for me to sit in the hospital with my wife. We had our second child. Oh well. I have even less time now.
The monitor is a Gateway HD1900 purchased at Best Buy for $140.
Here is what it is in. (Pic is from when I first bought the case...it really needs finishing when the system is complete)
Here was the initial test
This is the inverter and power board
Not a great pic (Sorry) but this is the Driver Board
The LCD out of its casing is about half an inch short on the East / West side the case and 1 to 1.5 short on the North / South sides. I will probably cover this with some plexiglass and make a border to hide the gaps. Any suggestions to a possible better solution?
The briefcase itself has the hole cut out for the DVD drive. The handle was also moved from the bottom of the case to the top of it, so it can be used to lift the LCD (which is very heavy)
I have the tall USB tower desoldered on the system side. I'm going to lay down some caps to fit a GPU heat sink on the CPU side. I'm planning on doubling them up.
There are some cooling options I am looking into, but just have not come up with a final solution yet. The one I'm pretty sure with work will cut into the top mounted space I have set up for speakers, but I guess cooling is the way more important item.
I hope to have some more pics and status up at the end of this weekend. I was just very happy to see that the LCD monitor still works after taking it apart, soldering, and extending wires.
Cost Breakdown:
$100 Xbox 360 (ebay Had RRoD)
$140 Gateway HD1900 LCD (Best Buy)
$50 360 Wireless adapter (ebay)
$25 SLV Durable Aluminum Notebook Briefcase (outletpc)
$10 ADJUSTABLE-FRICTION HINGE (mcmaster)
$25 Insignia® - Flat-Panel Portable USB Speakers (Best Buy)
$20 (3) GPU Heat sinks
$10 Wire, Solder, Ties etc. (Radio Shack)
$5 360 VGA Adapter (ebay)
$3 Audio Jack female to female coupler (Radio Shack)
$42 ANOTHER SLV Durable Aluminum Notebook Briefcase (outletpc) $25+express shipping
---
$430 Total