Wanted to show another one of the controllers I've done. This one is a Wired CL version 360 controller stuck in a DualShock 3 shell.
This mod is done with the PS3 board (original version) stripped of almost all of it's parts and the controllers daughter board kept intact (mostly) and the CL board cut to about the size of the battery in a PS3 controller.
Rumble is in there and the mini USB connector/cable becomes the controller cable. The only thing I left out was the headset connector, which I'll probably add on the next one I make up. Also the L2/R2 isn't analog for the Triggers. That's because of the way the Sony daughter board is and something I also hope to get resolved with future versions.
Swapped the buttons over..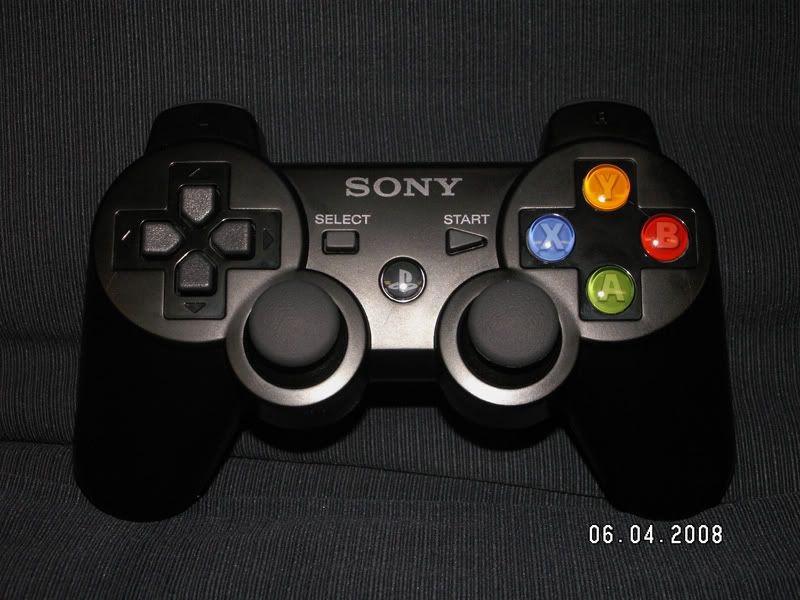 ..and the LEDs to the 360 green.