Hi
my contribution to the reference please moderators feel free to remove it if you think It is irrelevant
When modding Playstaion consoles into a portable theres one particular thing you must look for when buying your console. The model/model number.
Externally theres really only two types of models that look significantly different:
The PS1
and the PSone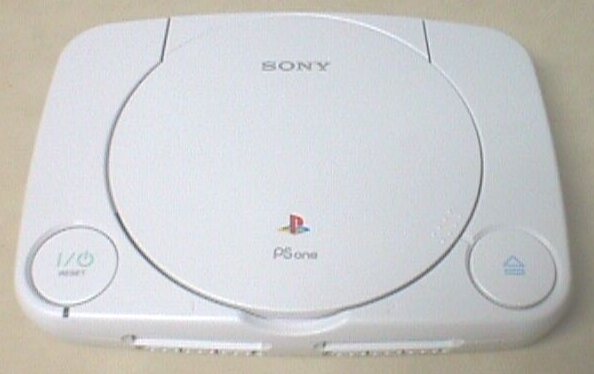 on the outside the PS1 looks much bigger than the PSone but when you open up the case the results tend to very.
The PS1 had many board revisions but the biggest change came in the form of a revised motherboard. The revised motherboard can be found in PS1 models SCPH 9000 - 9003.
Pic of size comparison : top PS1 scph 5502, bottom left PSone (with controller ports removed plus power plug) bottom right PS1 scph 9002
The dimensions of the redesigned PS1 motherboard are as follows:
length: 19cm
width: 9cm
total area (l x w): 171cm (squared)
Pros
good when building a portable with a 7' screen
the cd drive supplied with these has a longer ribbon cable than PSone
controllers are run off their own daugtherboard
smaller area i.e. could make a smaller portable.
Cons
Requires a 3.3v and 7.4v power supply
doesn't work well when building a portable with a PSone screen due to the shape
comparing this to the PSone motherboard
length: 17cm
width: 12cm
total area: 204cm (squared)
Pros
only needs 7.4v
same shape as PSone lcd
Cons
larger area
shorter ribbon cable with supplied cd drive
So all in all make your own mind up, personaly I would trade off having to use the Ti 3.3v regulator as well as 7.4v for the PS1, but since all other playstation one portables have been made with using the PSone there must be a reason for its popularity.