Yes you know what "part" I am talking about. That silly little "part" of the board that sticks out and ruins the Duos sleek rectangular goodness. Well it only takes 3 wires and a bit of soldering to remedy that tumor of a PCB.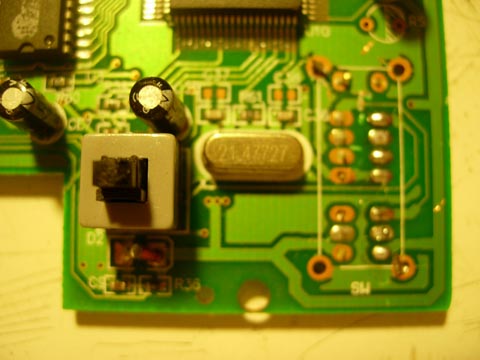 Remove the power switch and the reset switch on the Duo. I opted to just cut them off with some snips but you can desolder if you really want to.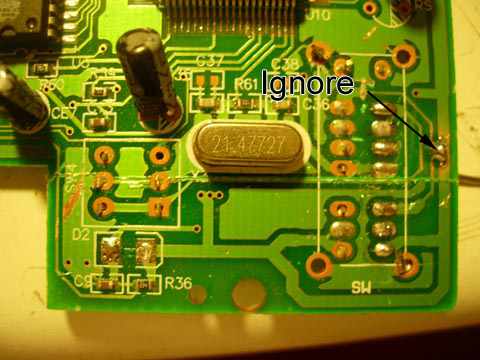 Here is the scored line where to cut the board. Ignore that solder blob. It was left over from testing. The best way to remove it is to dremel it off or use a xacto knife and score it many times and snap it off.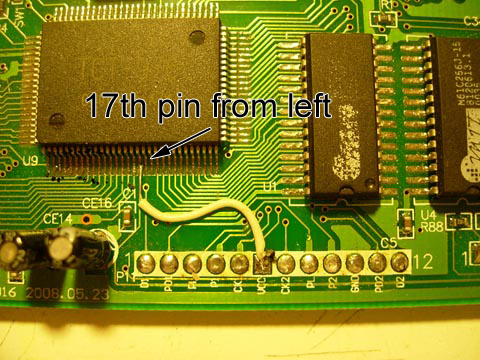 Connect the 17th pin from the left of the TCT chip to VCC (+5V). Its a really small legged chip so be carefull in your solder placement.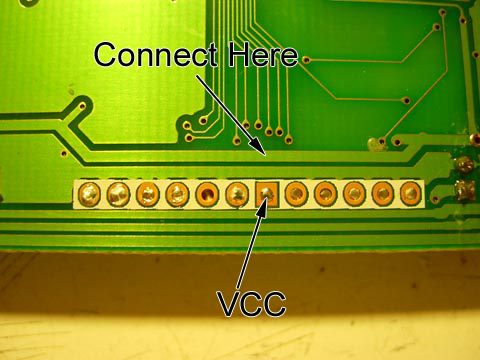 Flip it over and connect these two traces with wire.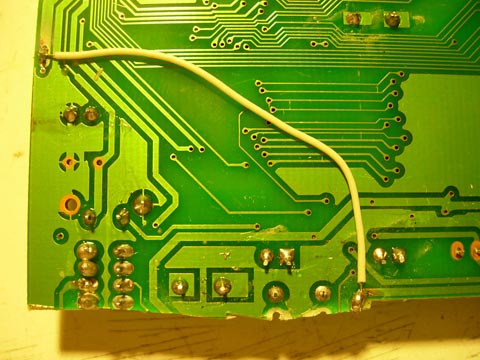 Last wire. is on the back by the cut off area.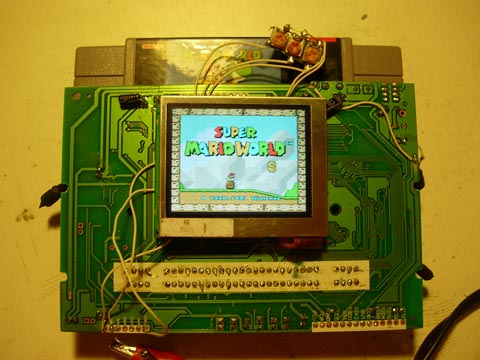 Done!