Well I see many ppl in the forums ( including my self) asking how to make the PSone screen smaller. I found this image made the "Life of Brian" aka "Joedog86" that shows you in one step how to make is smaller. Here is the image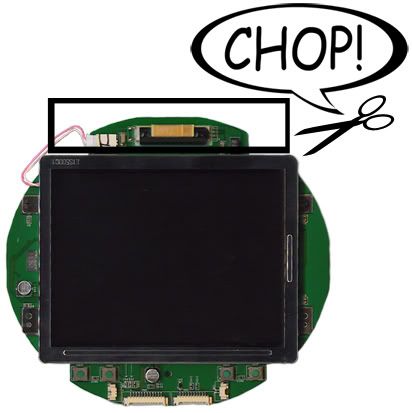 Remember!
Only chop the top if your planing to use the LED mod which can be found here
http://forums.benheck.com/viewtopic.php?f=30&t=30970
" onclick="window.open(this.href);return false;
There are also tutorials in how to remove the bottom and I saw somewere, some one actually removed some of the sides of the screen making is almost to a perfect square.
Well if anyone knows how to make any of the ones I mentioned, pm me and Ill post it here and ill reffer you