Here is a quick buildlog for a Raspberry Pi in a GameBoy Case. I am waiting on a new battery in the mail and then I will put it up on eBay.
**Update** For Sale Here
http://www.ebay.com/itm/Game-Boy-Raspbe ... 554803646?
Auction goes live Sunday night Oct 12.
Case Cut Up and Button Holes Drilled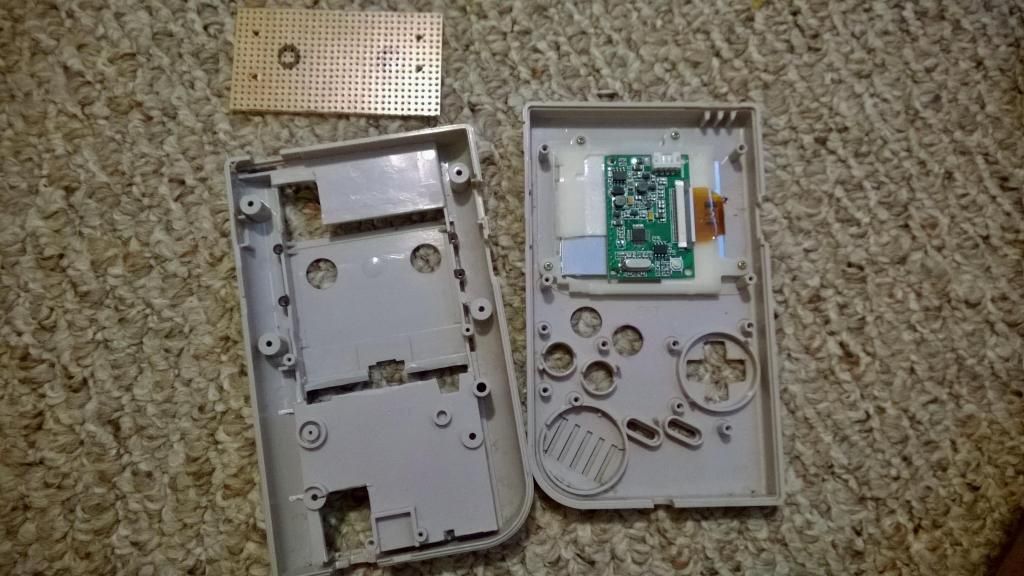 Controller Panel Back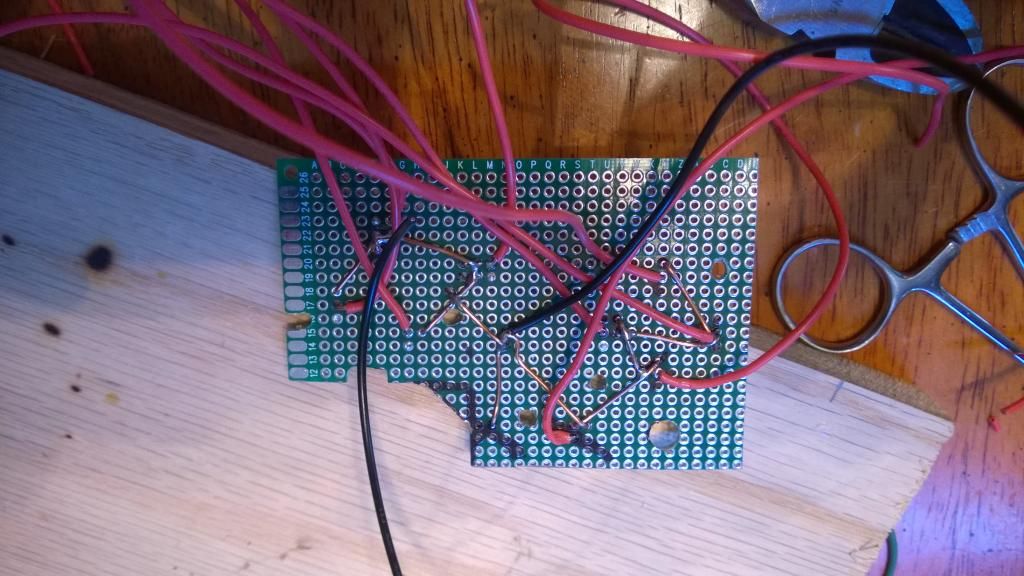 Supports Glued in for Extra Buttons
Control Panel Front
I wanted to keep the original buttons and rubber pieces and didn't want to deal with cutting up the original controller. So I used pc board and soldered wires through the holes and filed them down smooth to create contacts for the rubber pieces.
Control Panel Glued in with Teensy USB Board
Wiring Up Audio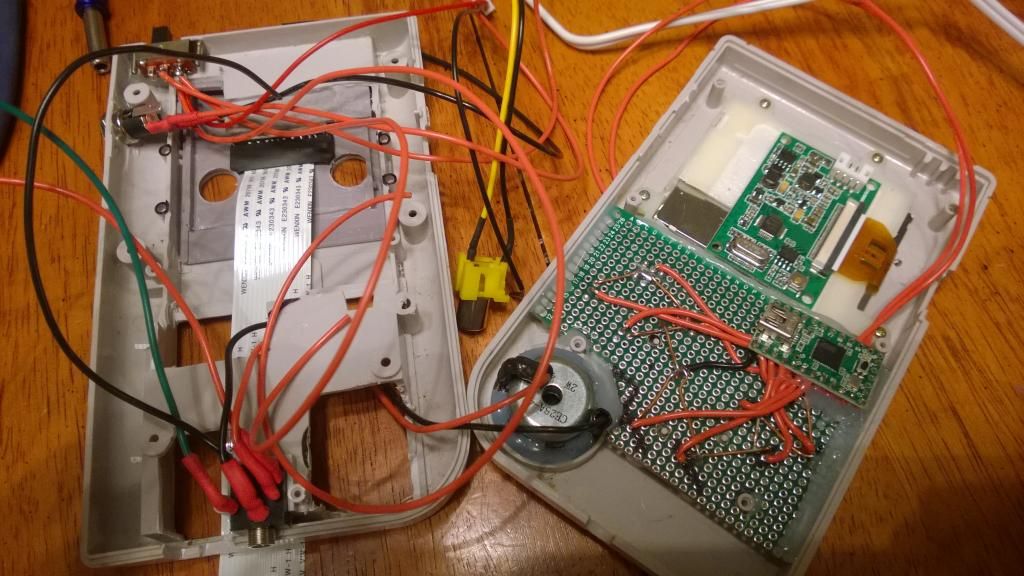 Wiring to Raspberry Pi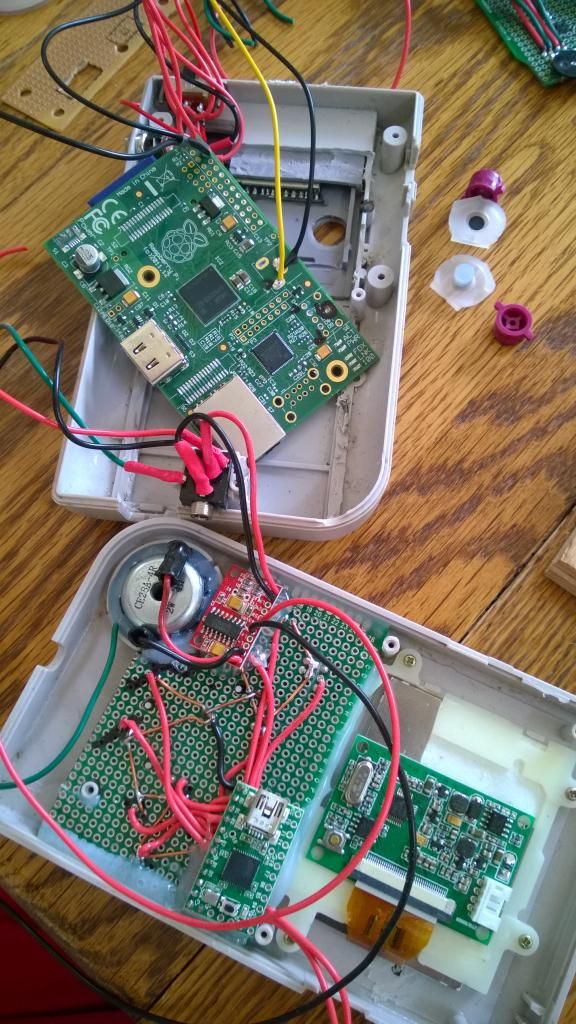 Wiring External USB and Volume Knob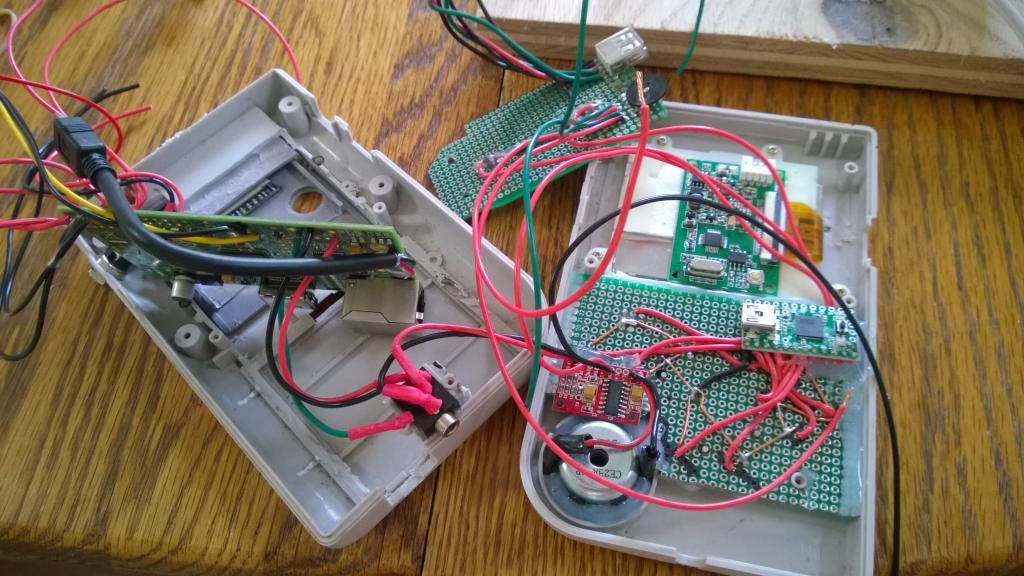 Wiring USB for Teensy Board
Wiring Recharge Circuit and Voltage Regulators
All Wired Up
First Test
Installed the Screen Upside Down but It Works!!!