Hey guys I've been looking for somewhere that may have some suggestions for my current NES project. Picked it up for $8 about 2 years ago and recently decided to put a screen on it. I dont have step by step pics but I have some older ones and some current ones, let me know what you think. I am trying to get this powered off a battery pack but I have yet to figure out how. Sorry about the low quality of the last three photos, my camera was dead so i used my ipod.
Back view after i got the screen mounted up. Still using two power adapters.
Inside the case after my last changes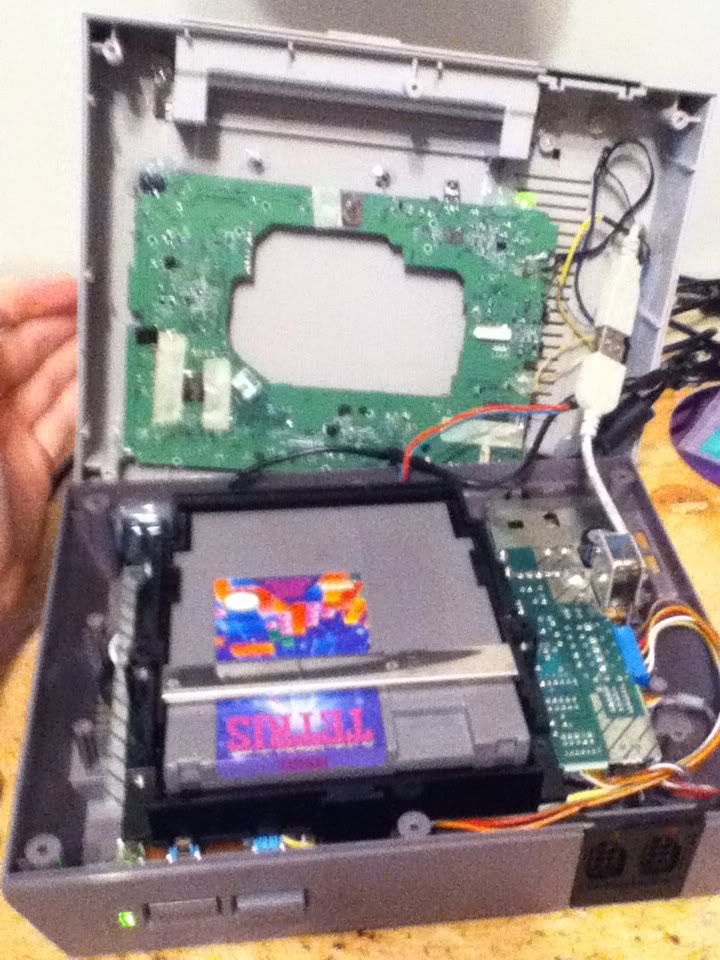 Front view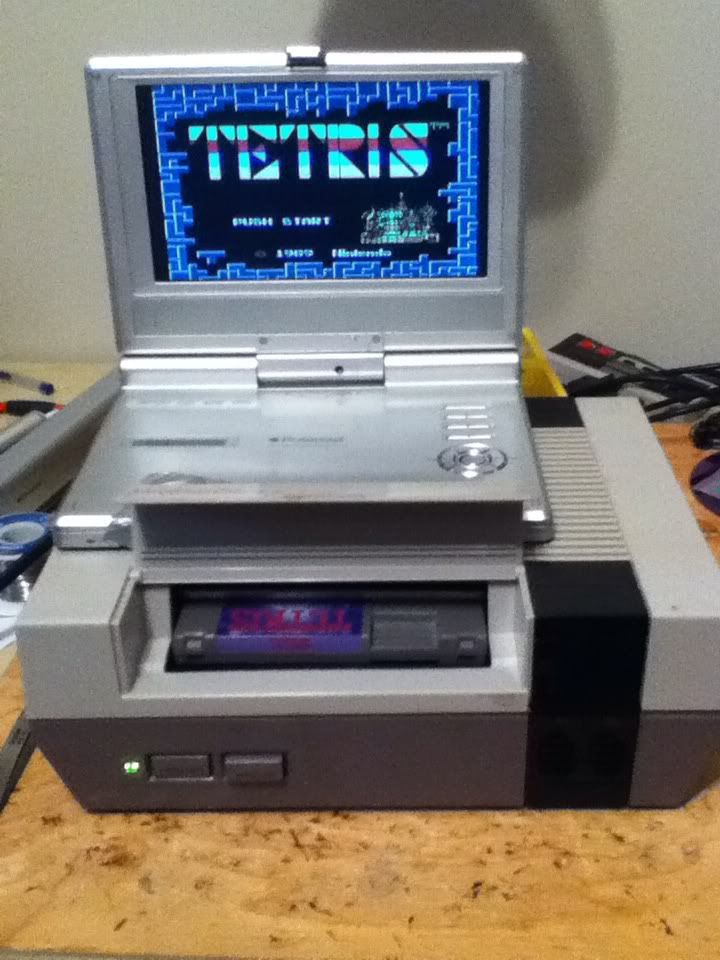 Back view after changes. (mute switch, volume wheel, power indicator, new power source)
I am planning on painting it all when everything is done as well.