I've got a few in-progress projects going that I want to post, but thought I'd start with something that I actually managed to finish

I was cleaning my studio space 2 days ago when I stumbled upon an old Intec flip-up PS2 LCD. Can't recall exactly why I have it, and it was in about 10 pieces as if I'd planned to do something with it before. Anyway, as you can see, I got inspired and didn't get much cleaning done.
I have about 7-8 working SNES units at the moment, so I felt comfortable gutting one to make this happen. Started with foam core to get all the measurements sorted out, then tore it down and make a plywood housing. White LEDs for the marquee. An obviously custom graphic for the face of the unit. Wasn't a whole lot of hardware modding needed. I had to extend the controller port ribbon which I did with a section of SCSI ribbon and I hard-wired an S-vid connection in because I don't have an extra SNES/N64 S-vid cable to sacrifice to the project. The other other hardware mod that I want/need to do before it's 100% done is a voltage regulator so I can just run one AC adapter and split it to the LCD assembly (which requires 12V) and the SNES (10V). Anywho, here a few pics. I'll post other projects soon. I've always got a few things in progress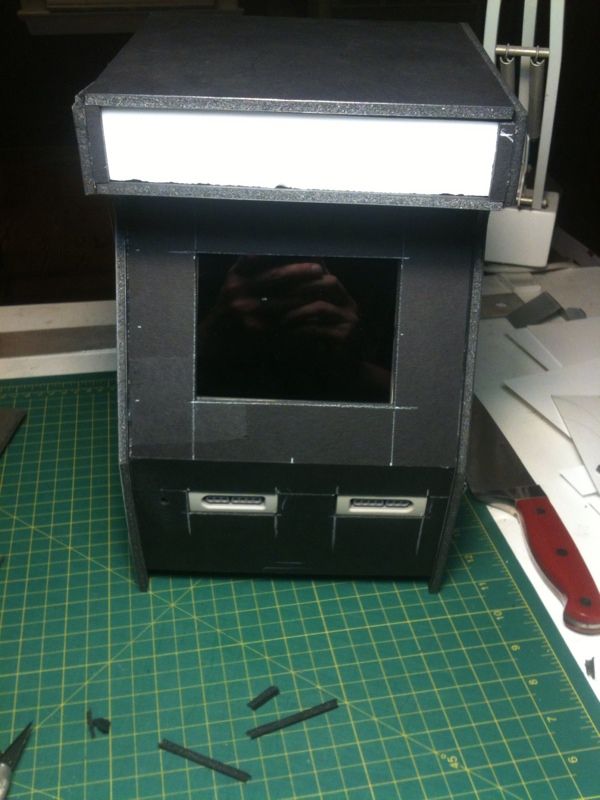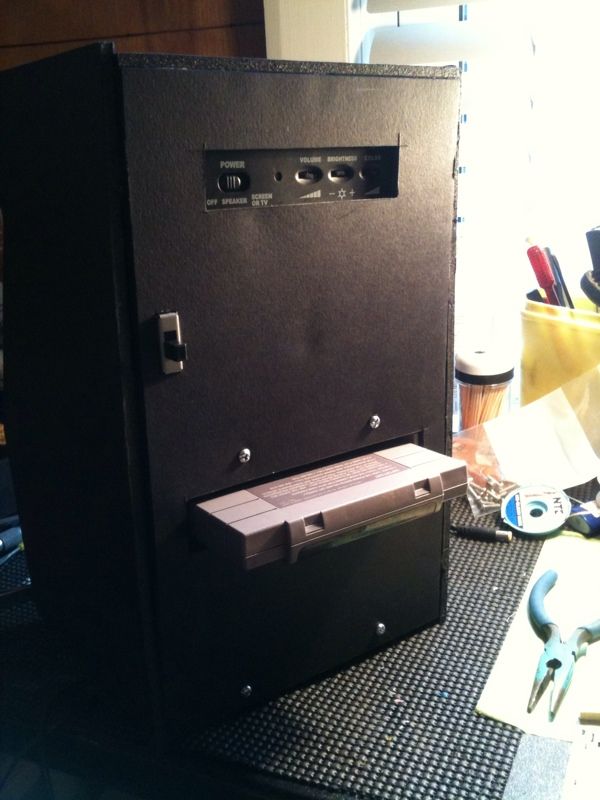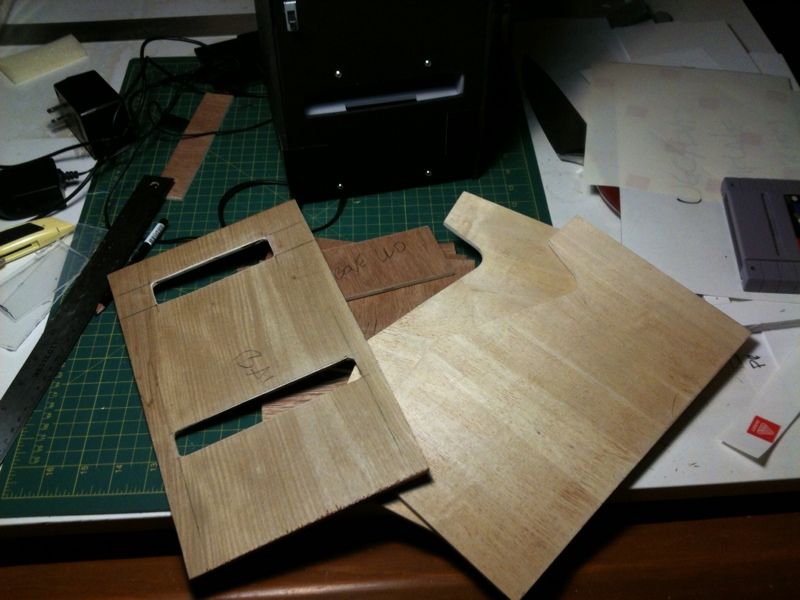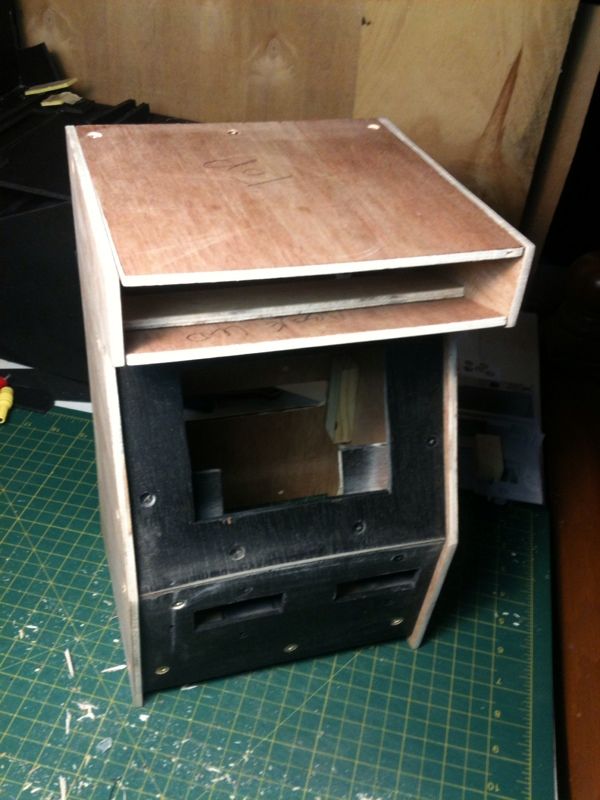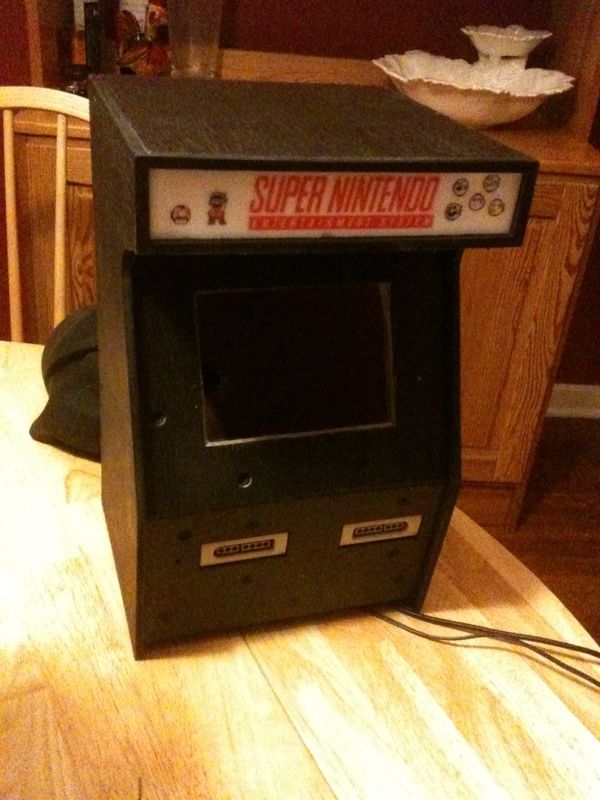 This is a quick vid of it in action while still mocked up in foam core.
I'll get some decent pics up soon. Was so excited to get it done that I didn't get around to it