A while ago I started working on getting my PAL N64 to output RGB. I could stand the horrible composite-video no longer! I know many believe that the PAL N64 can never squeeze out RGB, but you shall stand corrected I say!

I found a forum called NFGGames.com/forum and it seemed like the ideal place to dig up relevant information and it was

I decided to go with viletims RGB mod. A big thanks goes to the forum users viletim for providing the elusive RGB-DAC chip and to E5frog for sending me a circuit board to mount everything on and for providing tons of help, tips and guidance! Honestly wouldn't have gotten it done without the help

I'll throw up a few pics of the installation and the results, which is awesome

The board completely assembled: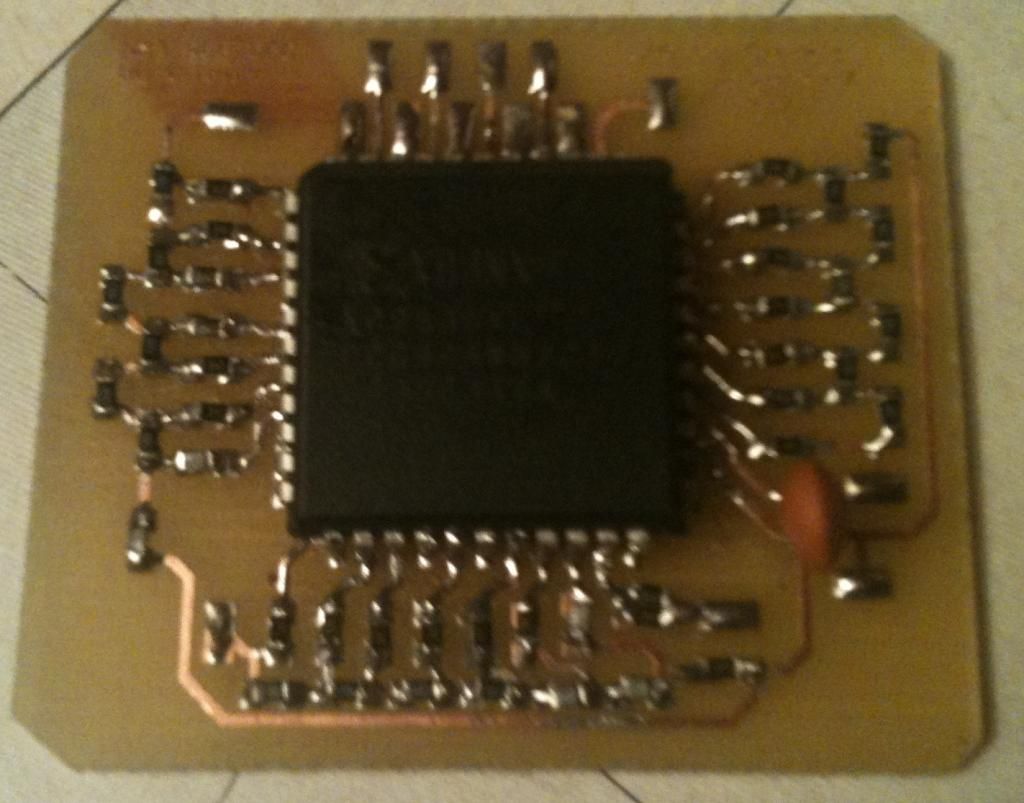 The board installed and ready to do it's thing: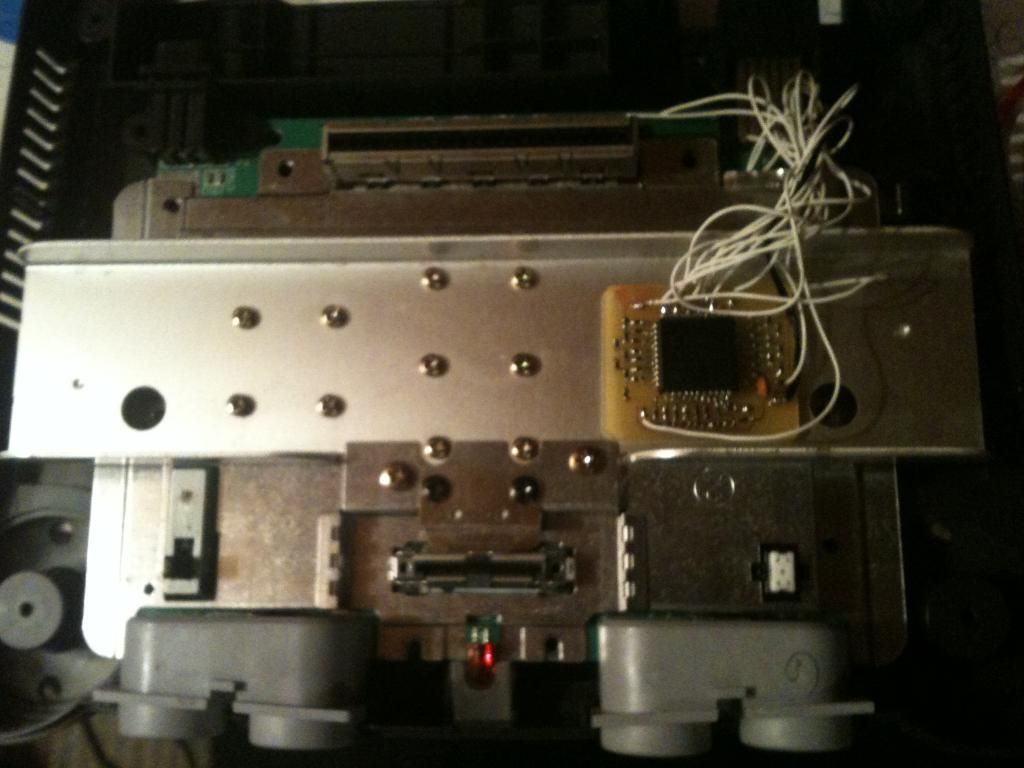 I really hate this level...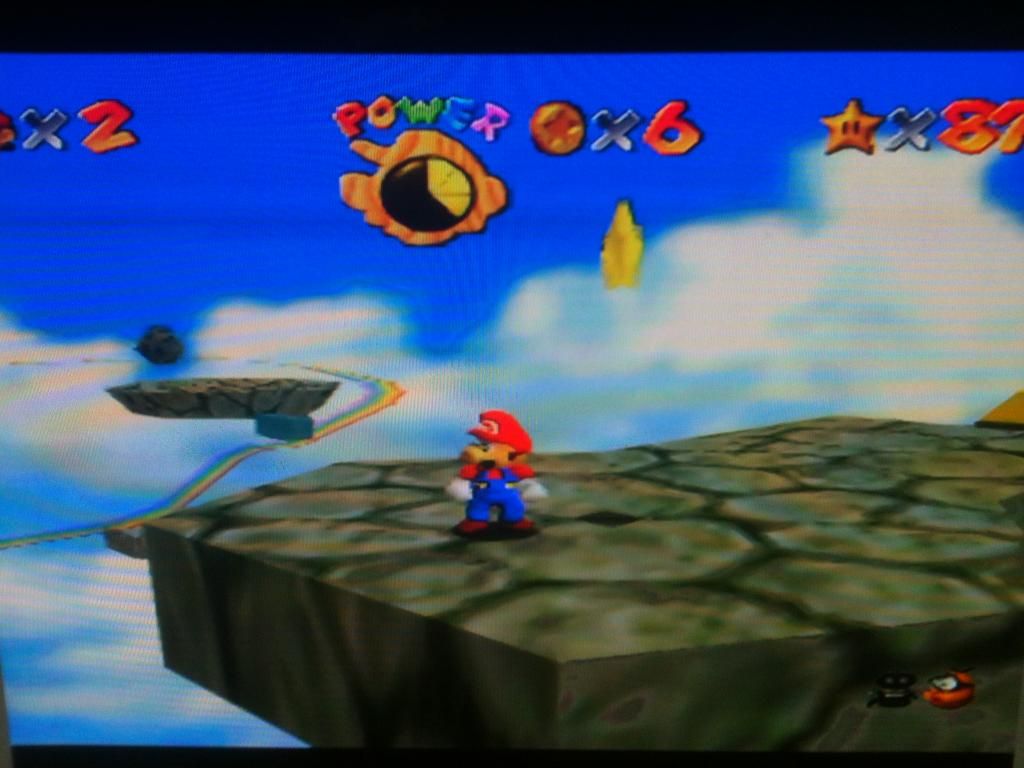 Close up showing a star and Mario feeling a bit yellow. In RGB. Horrible joke.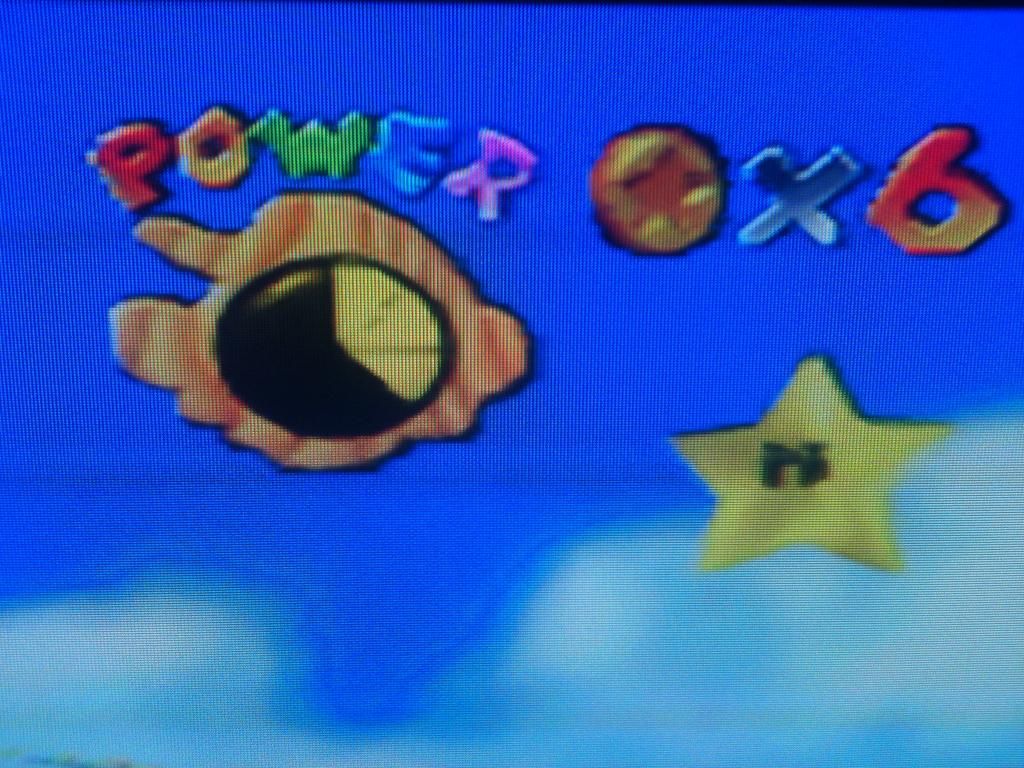 Oh, and yeah; Bruno wants to fight!
The only problem I have is this. I do not know if I got a resistor value wrong on my mod or if it's simply supposed to be like this. The blocks on the wall seems a bit weird to me. It's the same for example the skies and on the walls in the temple of time in Ocarina of Time. No biggie tho, just wondering if anyone knows what might be causing this if it's not supposed to look like this.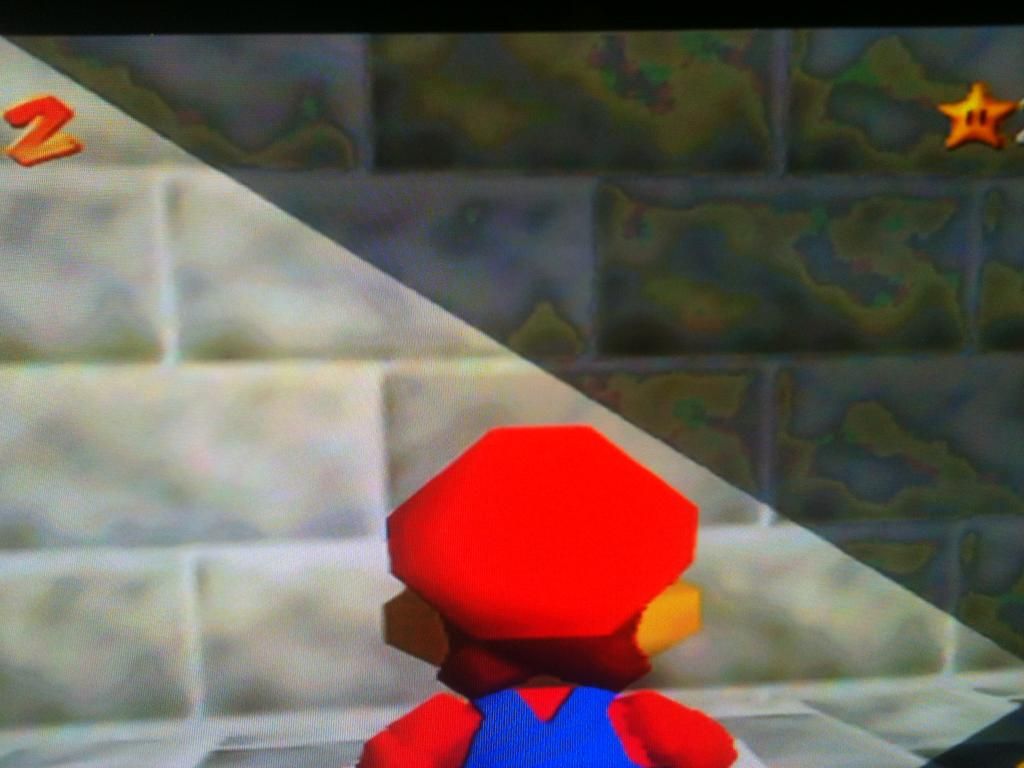 One last thing: I first hooked the scart-plug into a Smartlink Scart-socket on my TV and after five minutes the picture started bleeding colours all over, eventually ending up with a screen covered in colorful smudge then it went black. For an hour or so the console didn't output anything but noise. I was convinced everything was fried and destroyed and was almost crying at this point :'( Then the next day I remembered something I read somewhere about smartlink-scart sockets. I think these smartlinks sends power back and forth across some lead in the cable and since the N64 and the RGB DAC wasn't made to receive anything at all it overheated or something. I think. So I switched to another input-socket and the picture is stable now and works flawlessly at all times ;D Relieved, you might say.
Well I guess thats it. Turned out great. Truly hope this forum will wake up from it's dormant, near-dead state sometime in the future