This is my latest Atari 2600 Portable. . .
Specs:
* CNC-machined and yacht varnished wooden case with official logo, motto and other labellings,
* 3.7v li-ion battery inside,
* Pause mod to pause the game whenever needed,
* Dip-switch settings to switch the built-in controller between P1 and P2(some 2600 games are played via the right joystick),
* Difficulty swithces for P1 and P2,
* Low battery indicator LED active at 20 minutes of battery life left,
* Clean composite video and mono headphone out,
* Digital volume and brightness controlls
* PS1 analog joystick converted to play as D-pad with extra trigger function when pressed at the top,
* 3.5" TFT E-bay screen,
* 700mAh power consumption,
* 600gr. of weight and 200mmX135mmX40mm(x, y, z) of dimensions
Enjoy...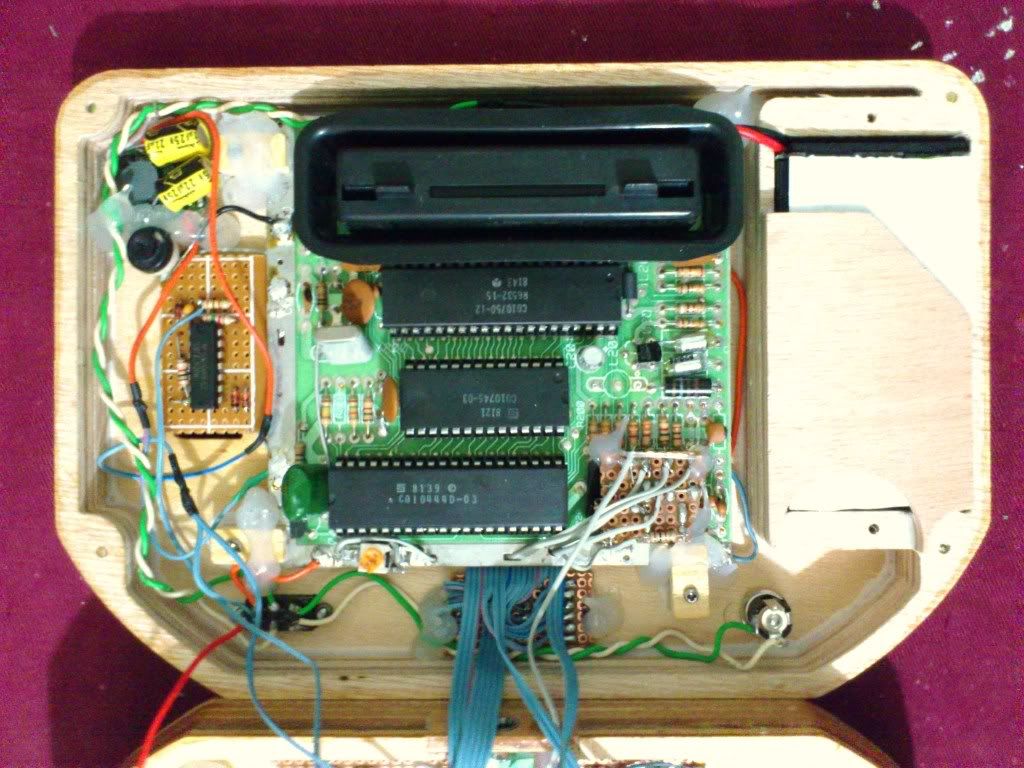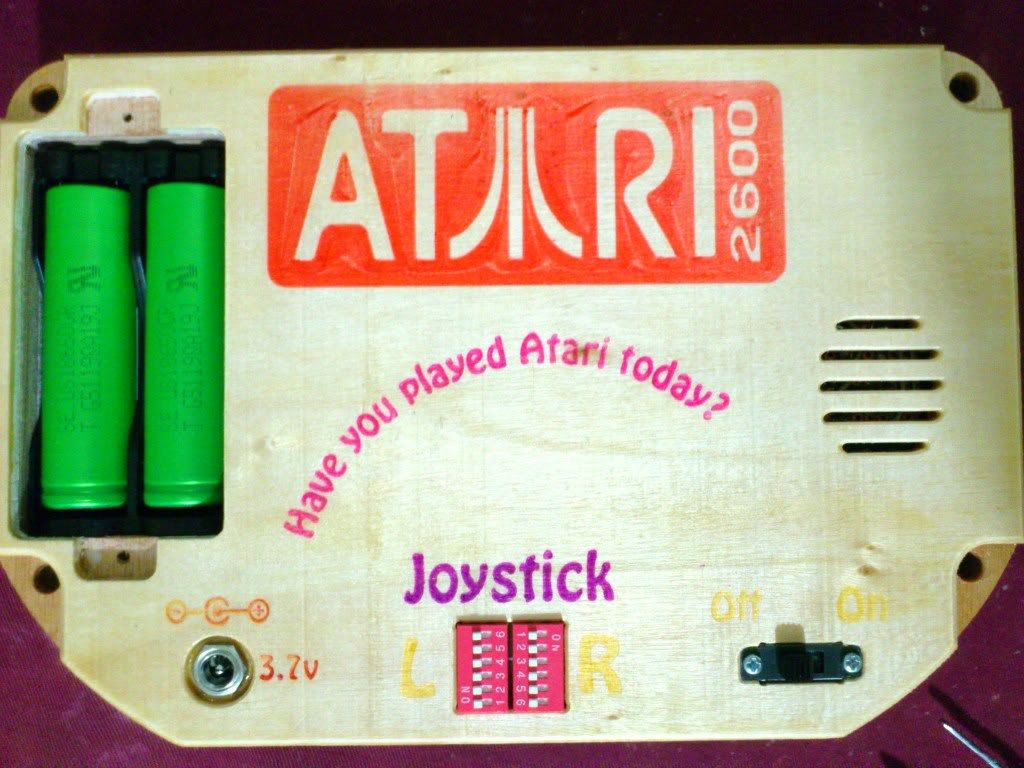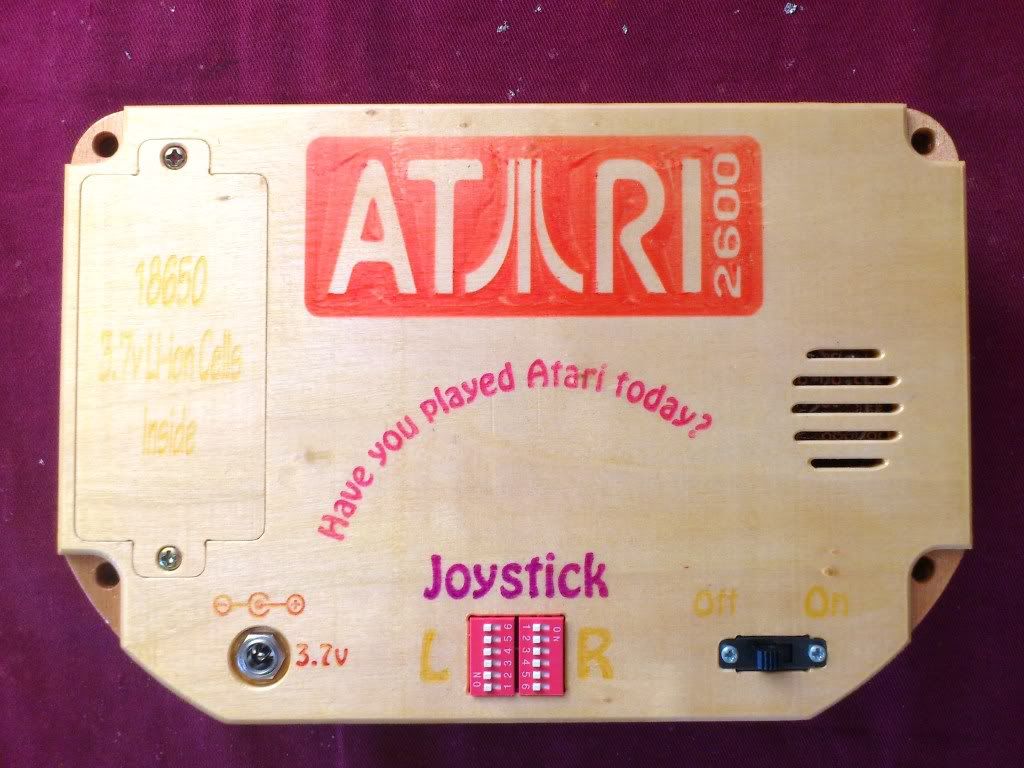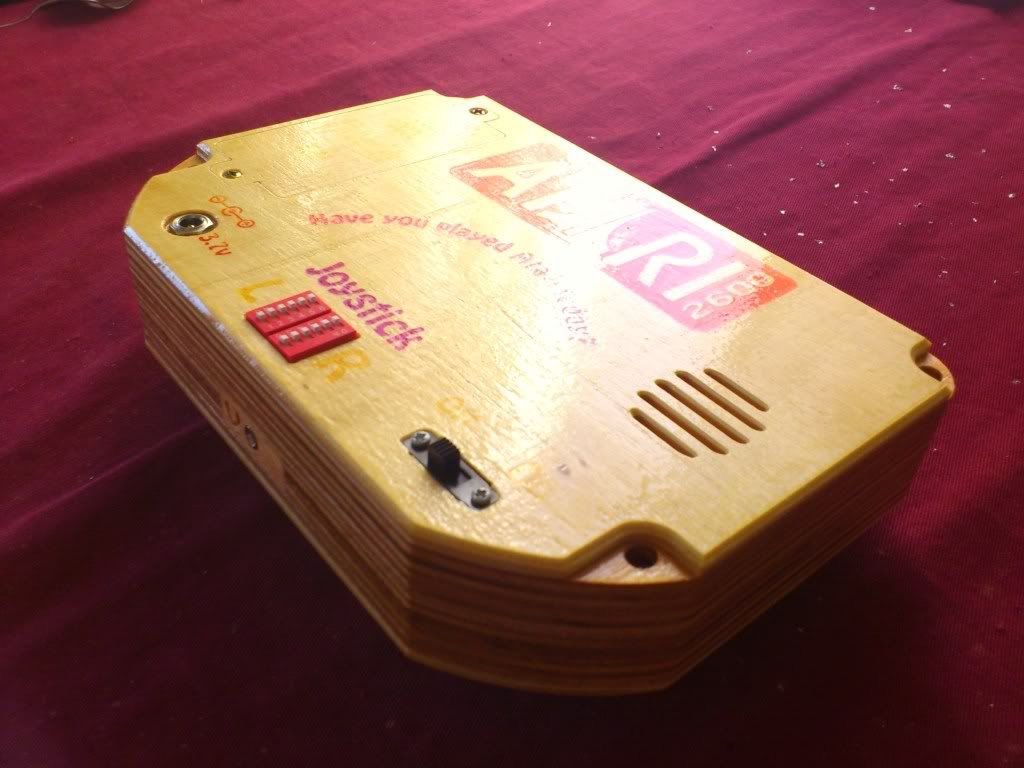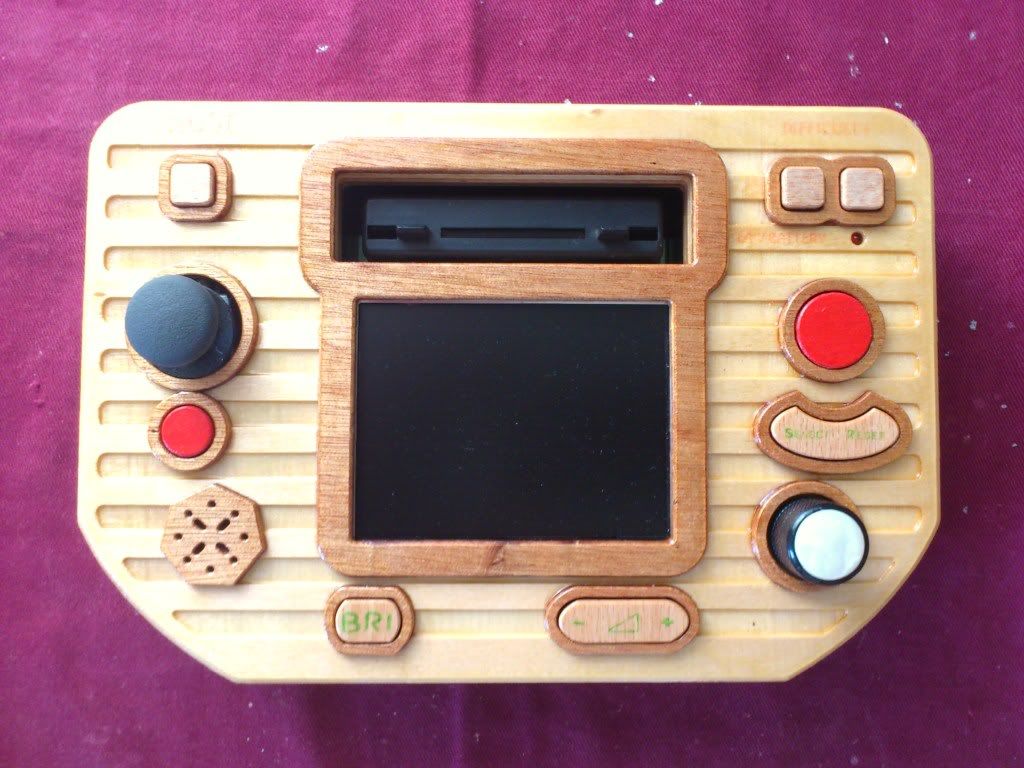 Video:
http://www.youtube.com/watch?v=5cZ2EO6Fnzo
" onclick="window.open(this.href);return false;