Ok, here's the quick run down. What we have here is quick-release, multi-voltage electronics test box. Made from 90% reused components, I was able to a make modding tool that will be exceptionally useful when testing a variety electronics and electronic components.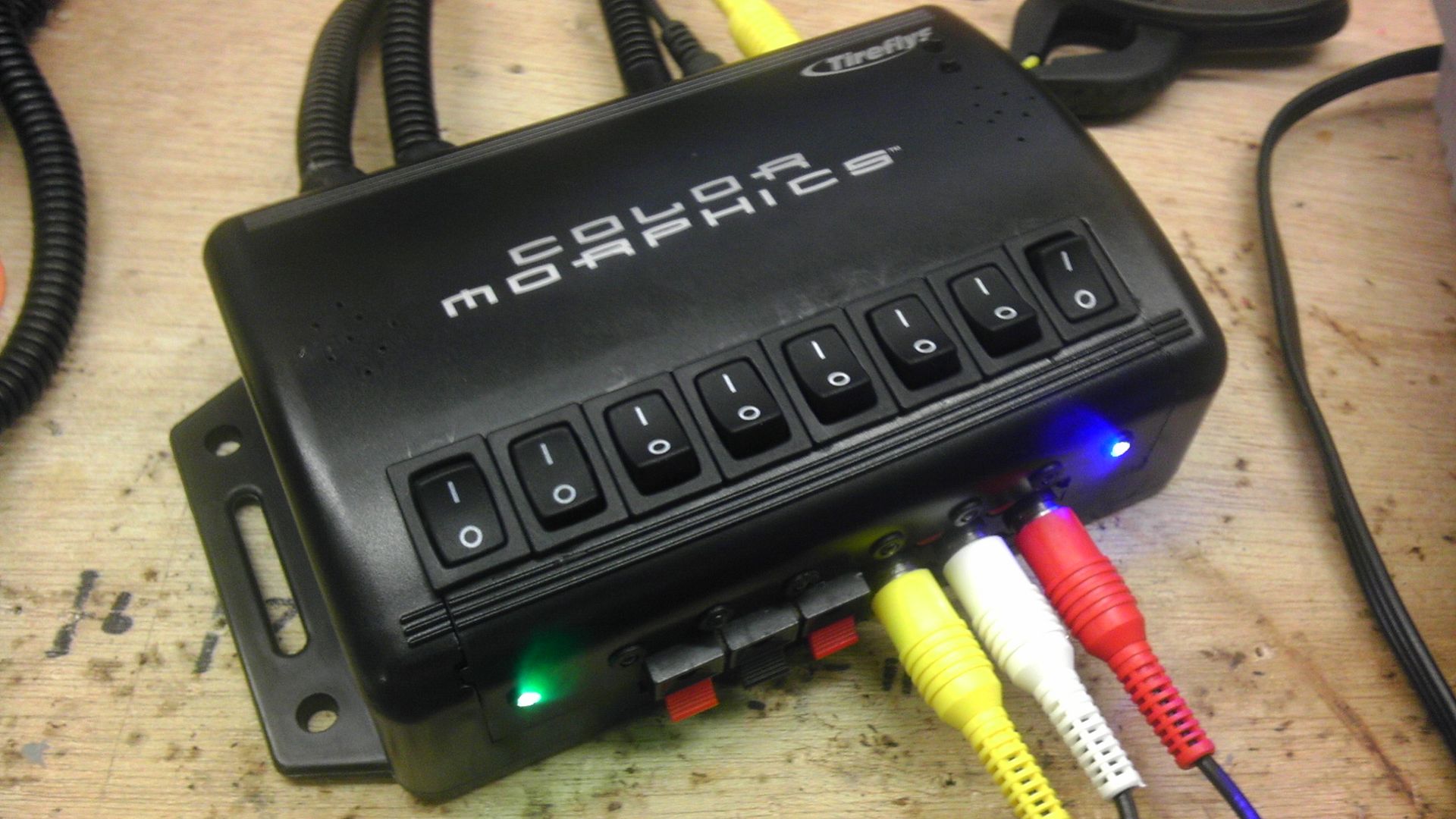 Quick Spec List
1- Color Morphics LED Controller Casing
1- Computer Power Supply Unit
9- SPDT Rocker Switchs, 8 voltage outs, 1 Main
8- LED's, Two that function (video explains)
1- Set of Speaker Wire Quick Connects
1- Set of A/V Inputs
2- PG7 Strain Reliefs
1- Video Out
1- 12v Out 5mm Port (for screen)
1- iPod Audio Amp & Speakers
2- Momentary Tact Switches for Speaker Volume
7'- 1/4" Split Wire Loom for PSU Cables
Now what I made out of these parts is a 2-channel, switchable, quick-change PSU with A/V in/out capability. It solves a few testing issues when it comes specifically to console modding, but it also has a wide variety of other uses with general electronics. By having two channels, one can test with two different voltages that are independent from each other. Useful for consoles that require two voltages to run correctly like the N64. The A/V in/out is also key because being able to plug in a standard back-up screen or any other analog-input screen gives me the ability to know if my A/V is wire/working correctly. The audio is actually run by an audio amp and two speakers built right into the box itself, complete with separate left and right audio channels.
As mentioned before, this mostly ended up being completed by second hand components I had in my shop and the original design had even more reanimated parts in it but had to be removed after a bit of an explosion. Regulators can be so temperamental :fried:
Anyway, the Video below explains a lot more about process and demos the unit in action. Again, this is just phase one. Phase two will make it even more versatile!
Video
http://www.youtube.com/watch?v=SO6KLmPpXlk
" onclick="window.open(this.href);return false;