This was actually finished about 10 days ago and I'm sure it has already been seen by a lot but for the sake of putting this to bed, here is the Completed Project thread for The SNES-001 Advance. This was quite a ride and fun to see it get picked up by some of the big boys!
Anyway, a list of those sites can be found
HERE
Without Further Ado, I'd Like To Introduce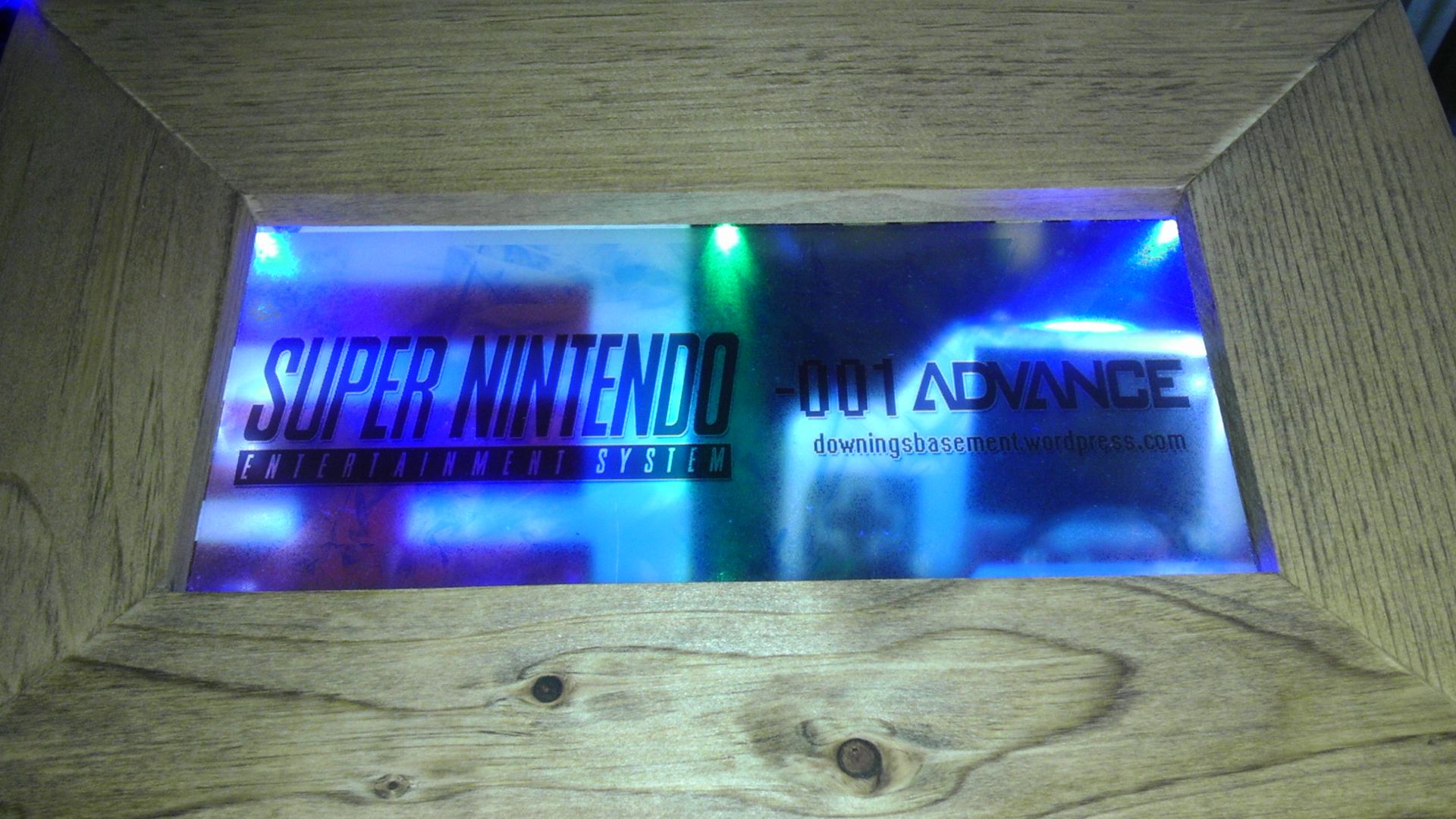 And it's complete!
So after about 3 months or so, the SNES-001 Advance is now ready to go! It's been a lot of fun to make and I'm quite happy with the results! Have a look at the Video below to see it in action and who it got to where it is!
http://www.youtube.com/watch?v=QVis43-Augk
" onclick="window.open(this.href);return false;
Here are some quick points.
Specs: (Base Unit)
Original SNES-001 Model
Custom Paint Job & Decals
Modded A/V & Power Ports for output to controllers
Specs: (For each controller)
1- Original SNES-005 Controller Mobo
1- 3.5" TFT Color Vehicle Back-up Screen
1- Mini iPod External Speaker Amp
1- PS1 Screen Speaker
1- NES D-Pad & PCB
Original SNES Controller Buttons
1- DPDT Switch for A/V ON/OFF
1- 2.5mm Mono Audio Jack for Power
1- 3.5mm Stereo Audio Jack for A/V
1- Power LED
1- 7805 on Heatsink for Audio Amp
Custom Vacuum Formed Case Shell
Custom A/V & Power Cables from unit to controller