I made this as a commission work. It took around three weeks to finish. This was the first time I portablised a PS2. I liked the feel while testing it.
Specs are:
* CNC-cut&engraved wooden case painted with yacht varnish(also available as kit if anyone wants),
* Sony PSOne screen with led mod,
* Official logos drawn on the front,
* 7.4v 5000mAh Sanyo li-ion battery pack with PCB,
* Official controller's guts used inside,
* Memory card and Player 2 ports enabled,
* Whole system can run on both the battery pack and the AC PS2 power adapter,
* Re-designed heatsink that seemed very efficient,
* Headphone jack,
* All unnecessary ports desoldered by heatgun..
Pics: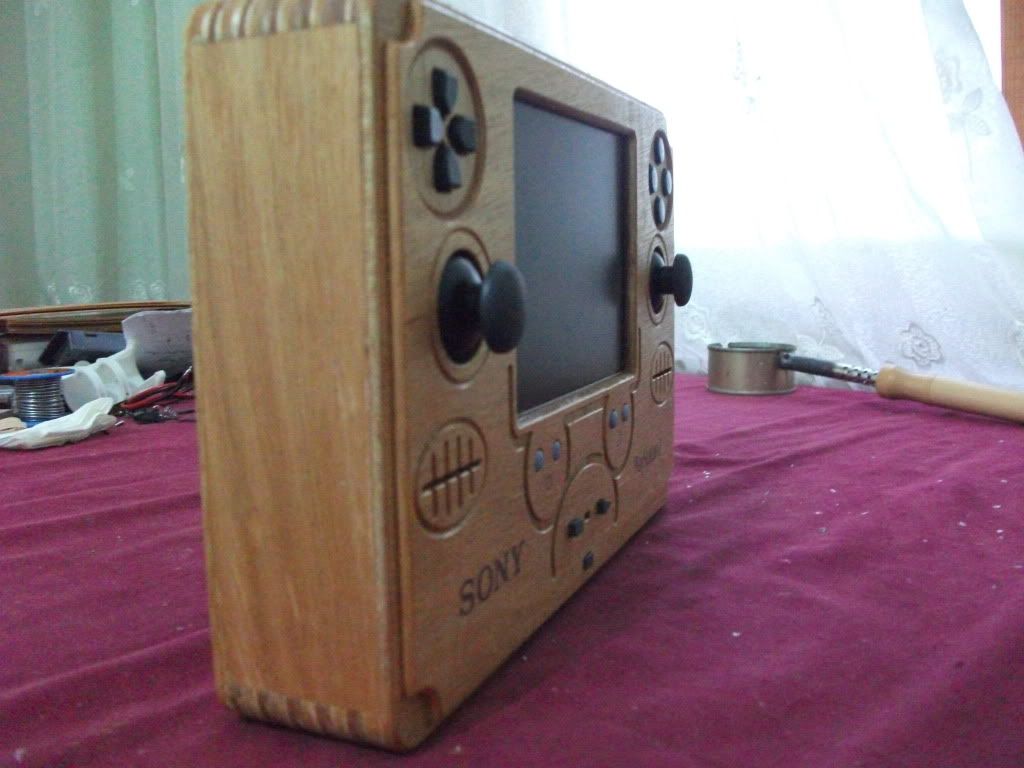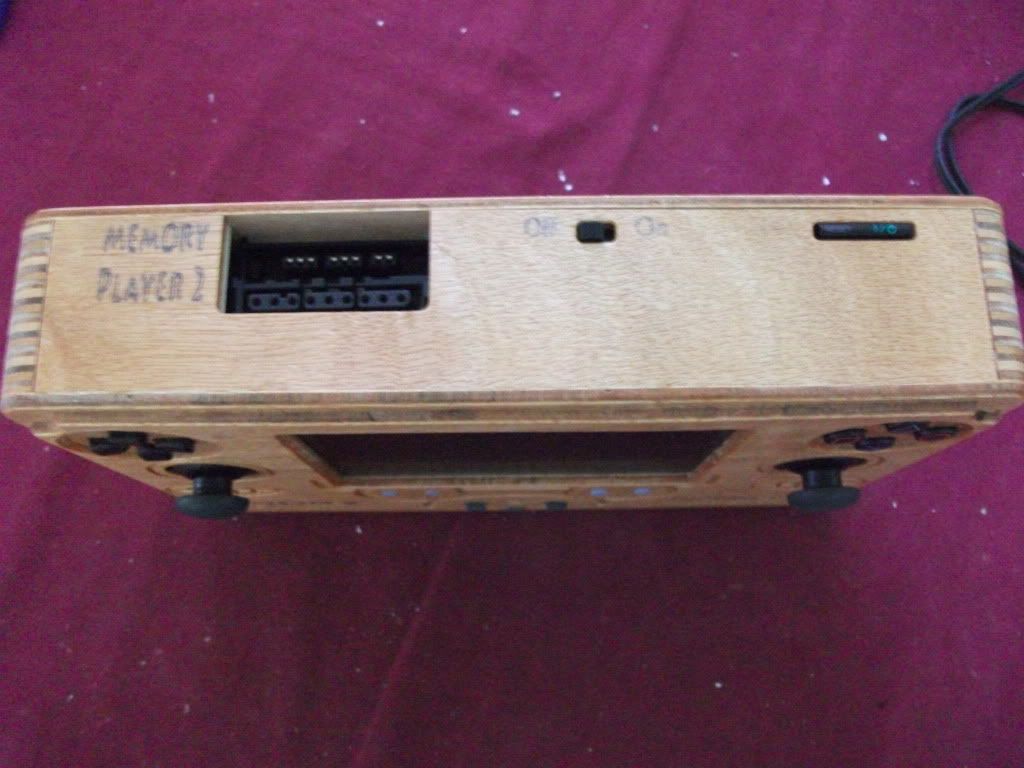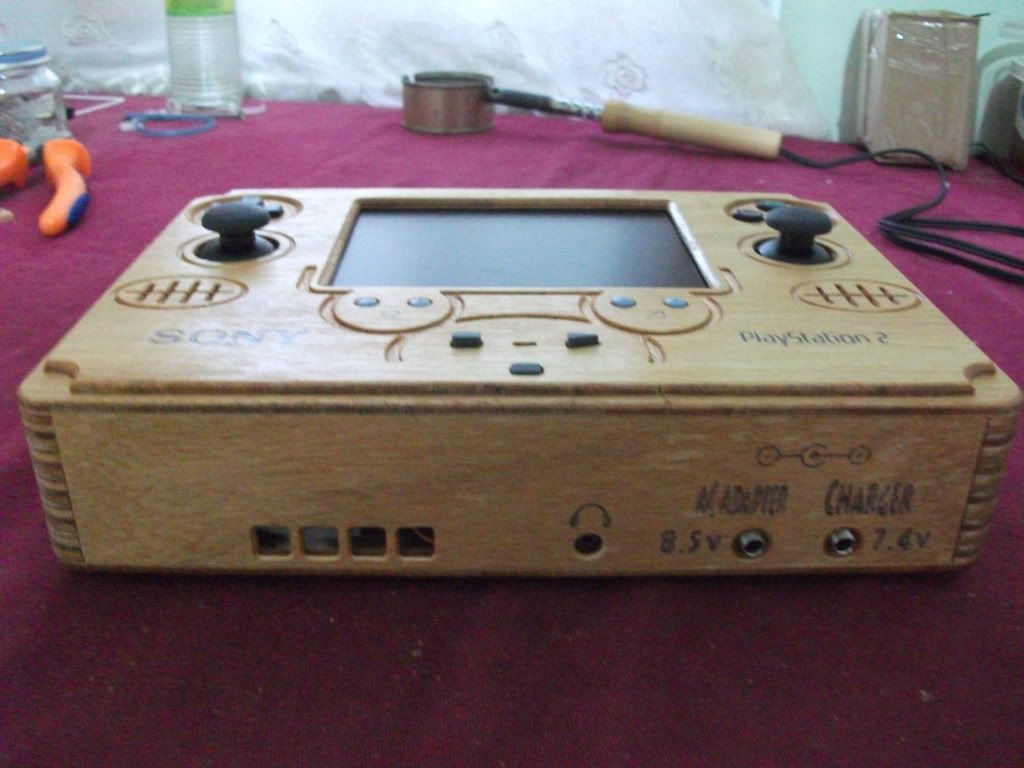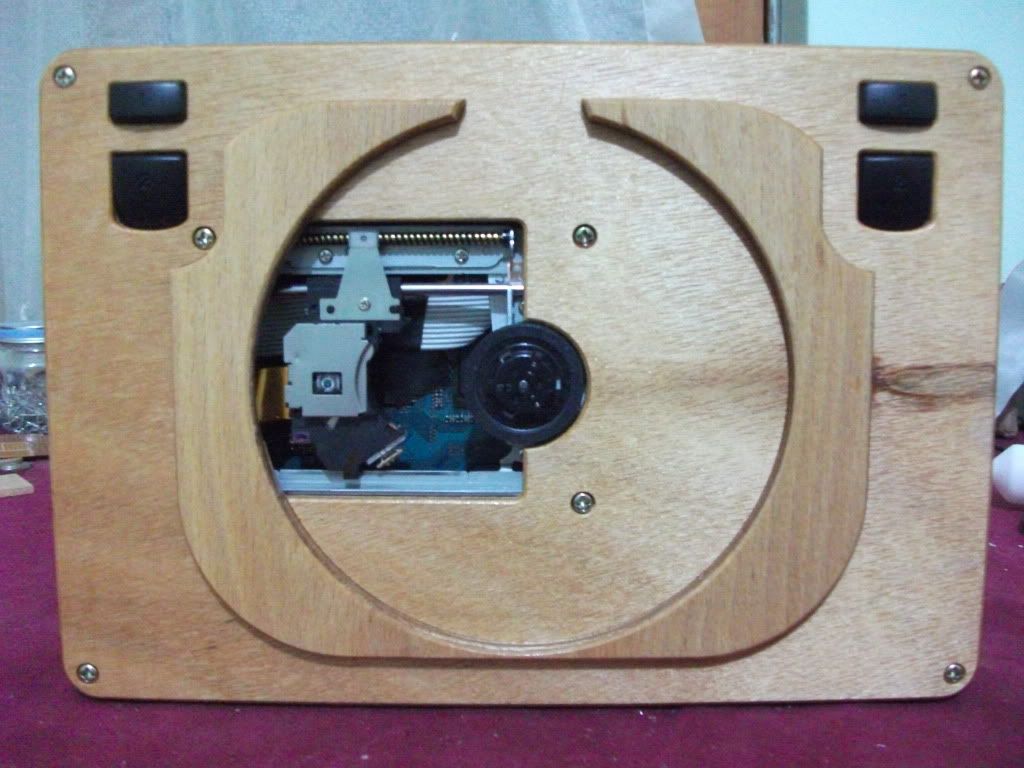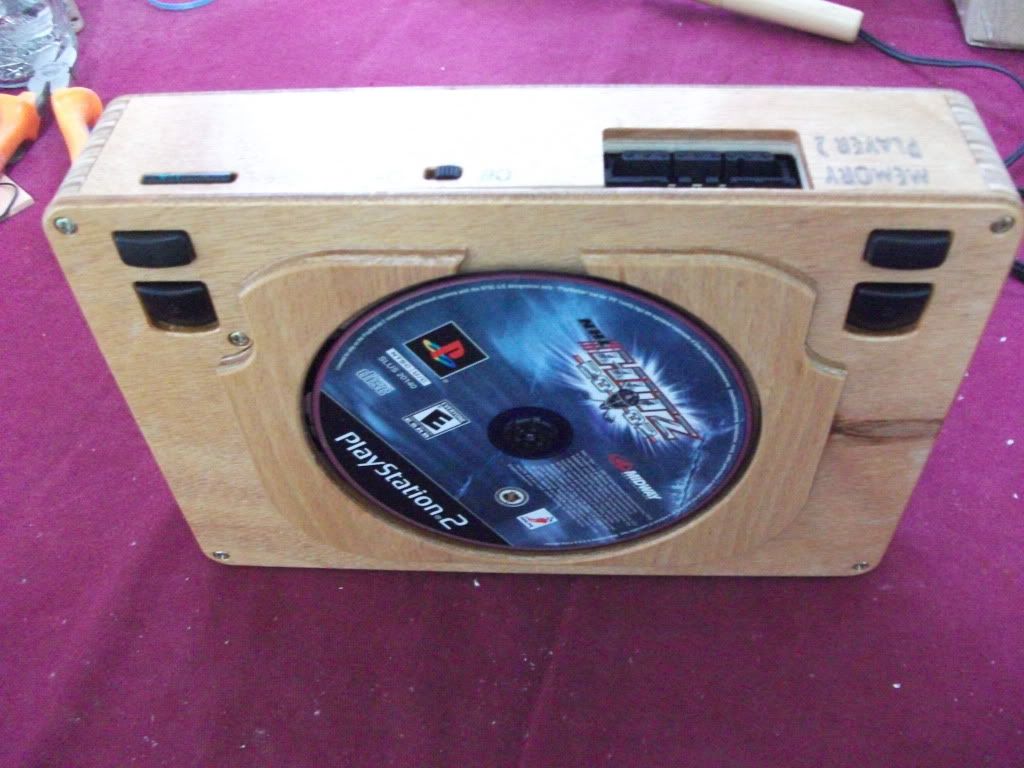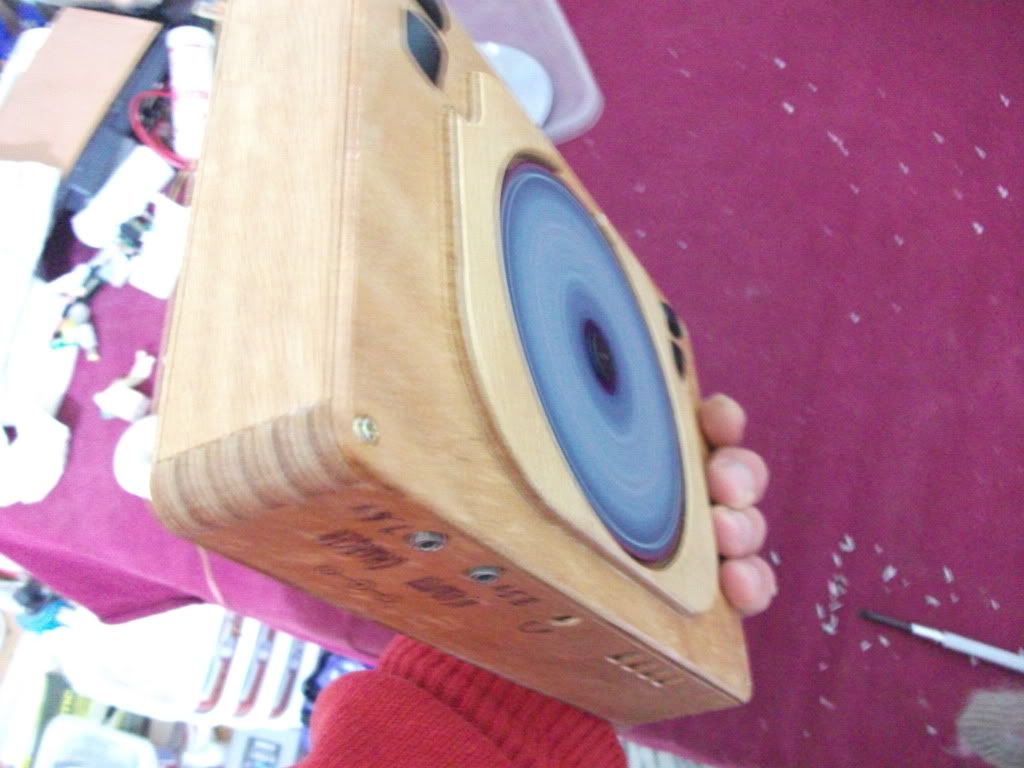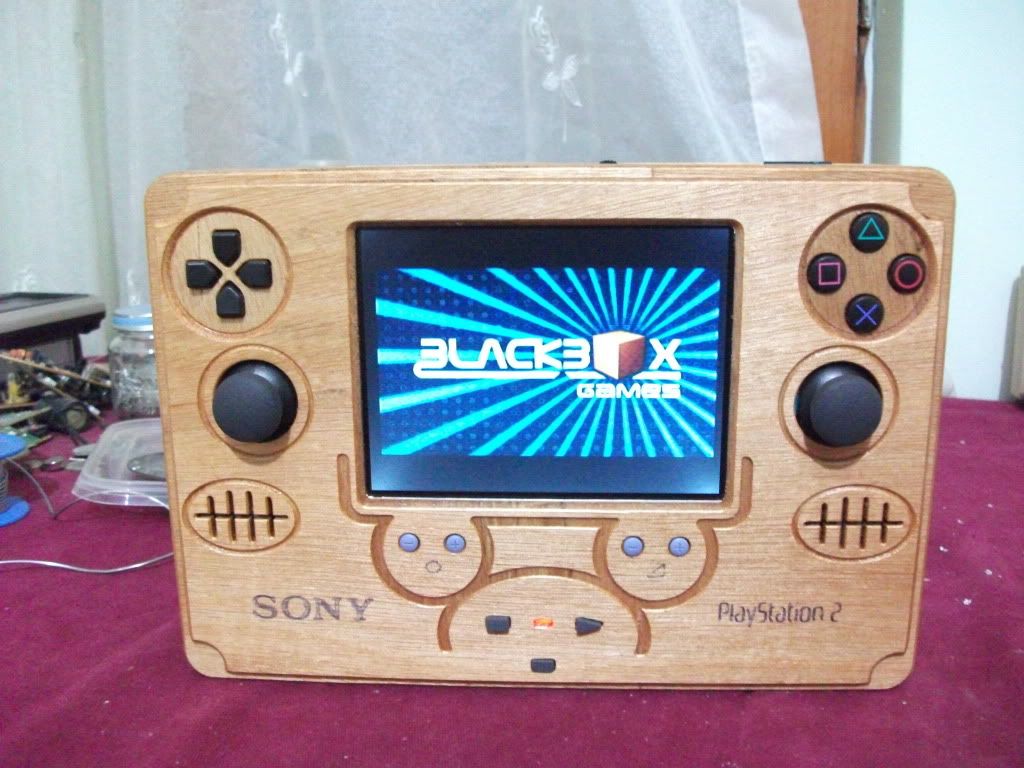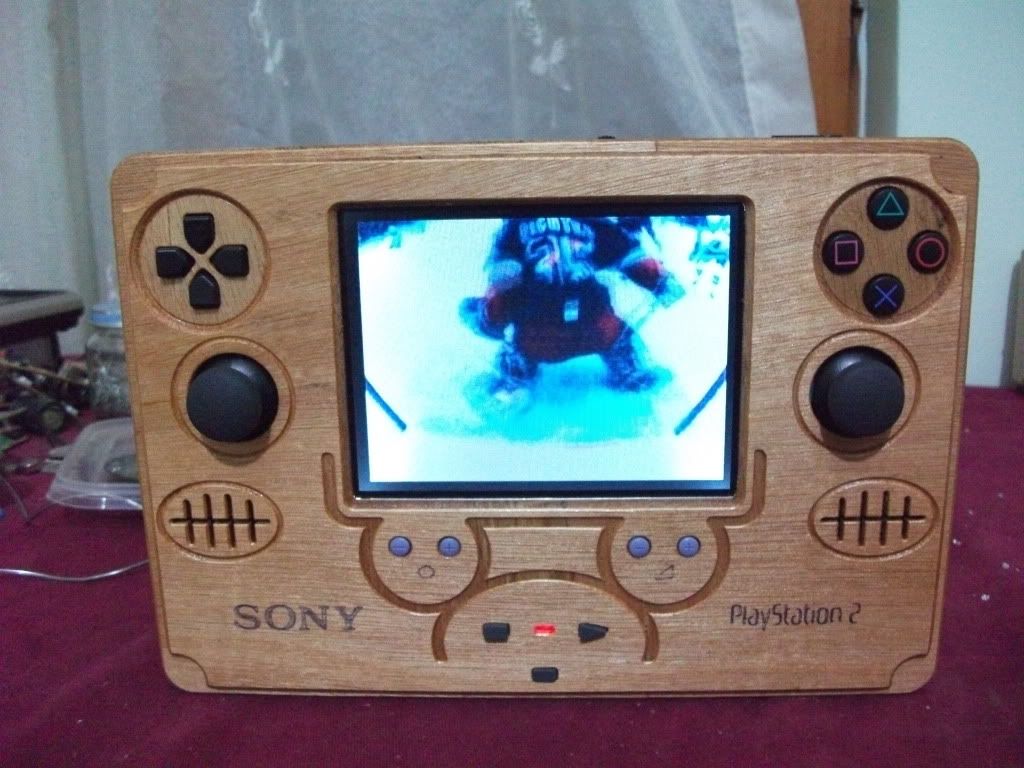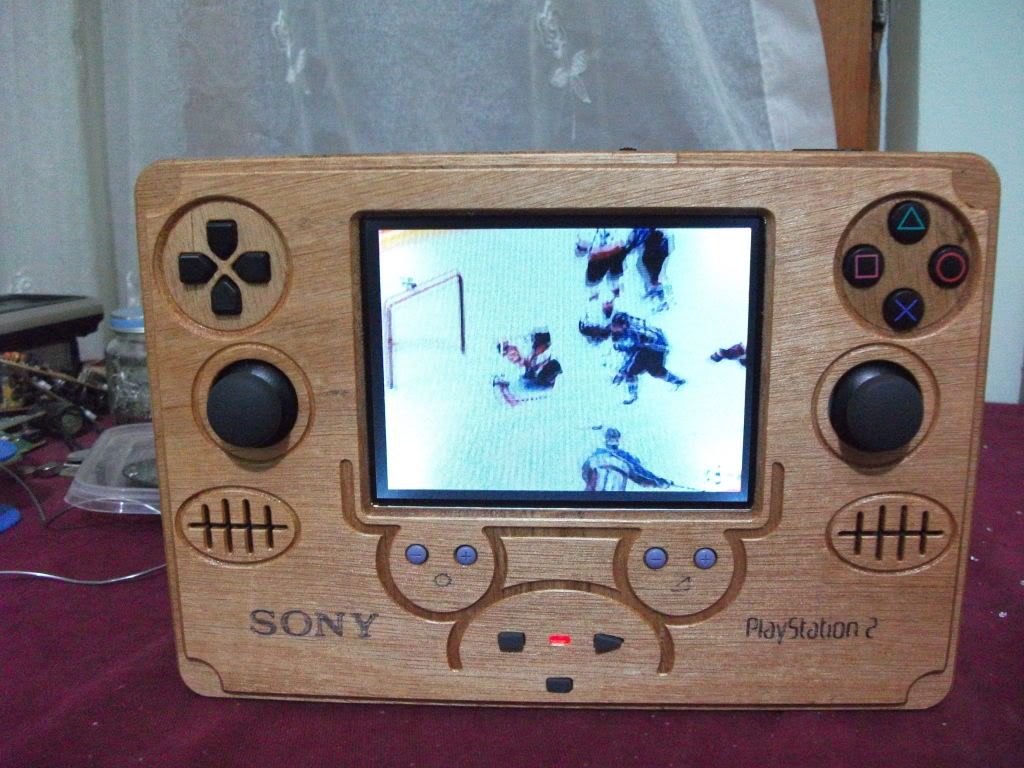 Feel free to comment...