Hey people, Finally got my Mega-Boy project finished yesterday. All complete and working!
Specs:
5" PSone Screen (unmodded CCFL) with screen cover
Uses a Sega Genesis 3 PCB, region modded for 50Hz PAL
Cart Slot at rear of unit (carts stick out but i don't care )
Powered by 6x 1.2v 2600mAh NiMh Cells (7.2v total) Just over 2 hours play time
Player 2 port (a first on sam_thornley portables!)
RGB video with mono sound
Dimensions:
165mmx195mmx43mm
Build log/internal pictures:
http://forums.benheck.com/viewtopic.php?f=12&t=38342
Pictures: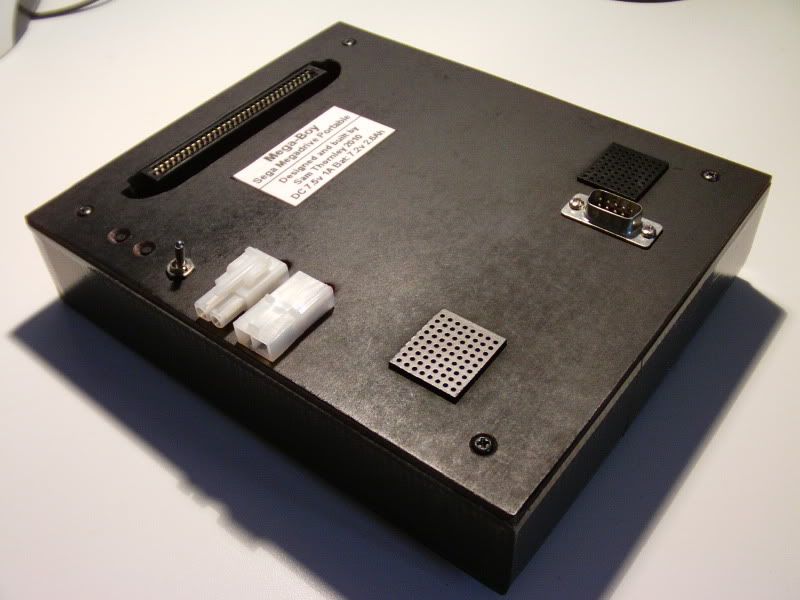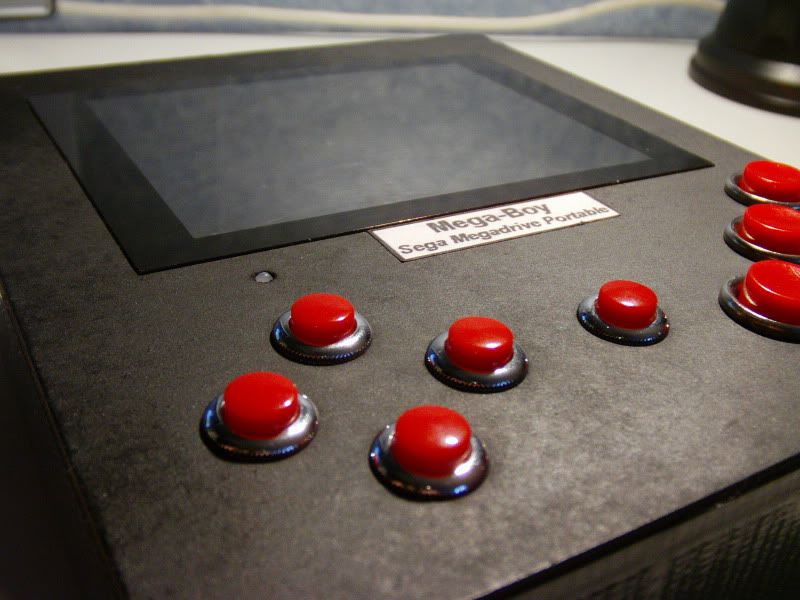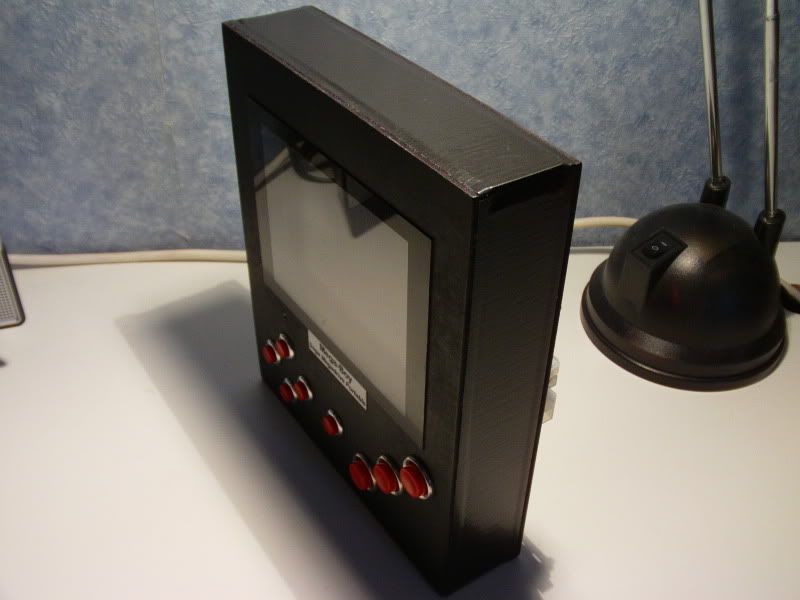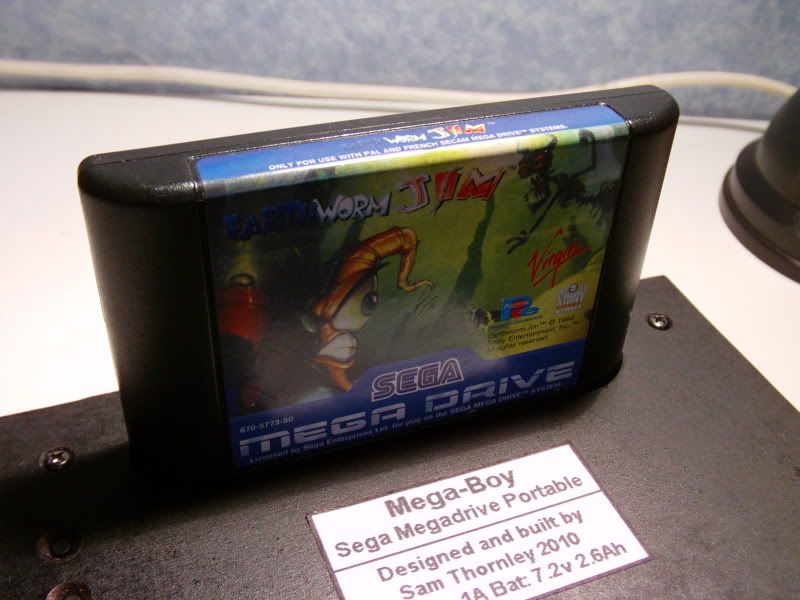 Player 2 port!
Left plug: 7.5v DC-IN Right plug: Battery charger