Finally, I completed this project. I was going to be done a lot sooner, but a bunch of mishaps occured. When I sealed everything up, the down button was not responding to well. I went and opened the case, but I had hotglued everything so securely I had to rip the controller board out. This caused a major slit in the portable. I then had to take everything else out, and repaint and re-puddy the case. It was then that I got a little tired of the project and left it in my basement for a while. Then one day, sewage flooded our basement and I was sure my project was doomed. However, about a week ago, I found it unscatched (although open and vanurable) on a shelf. That is when I finished it.
So.. without further ado...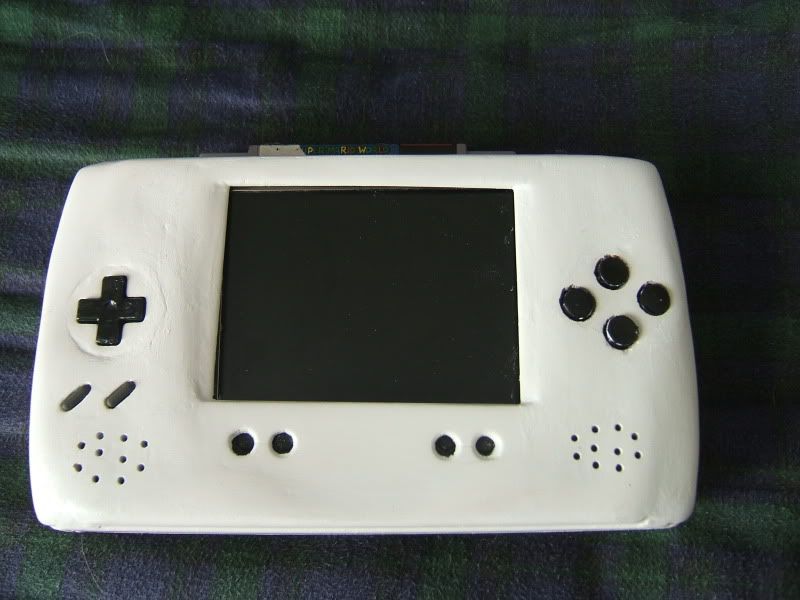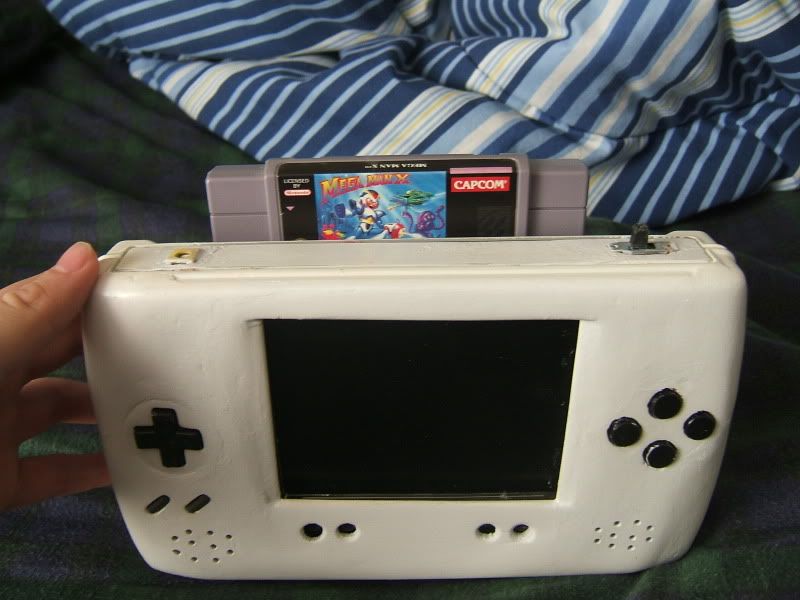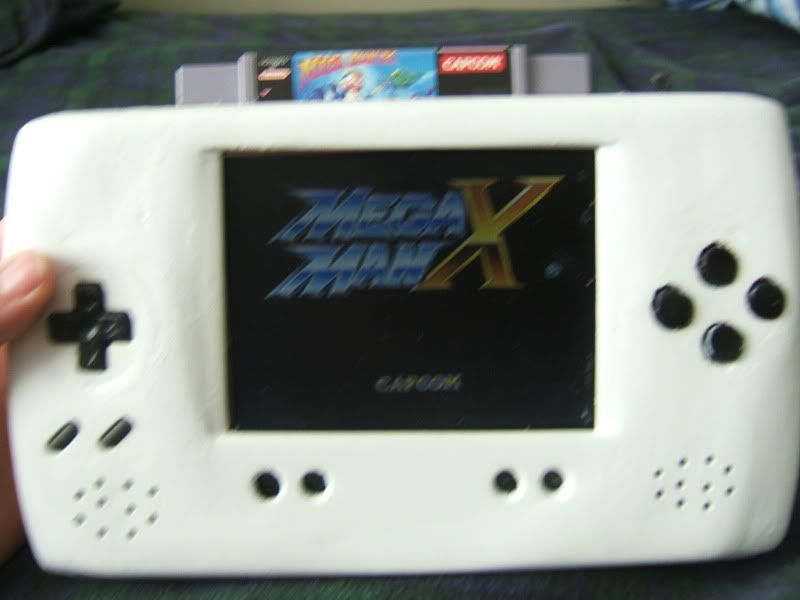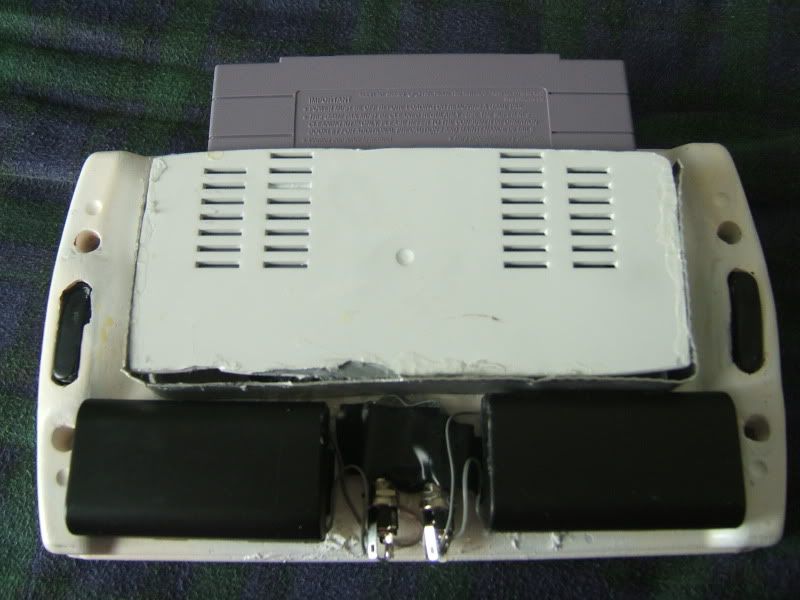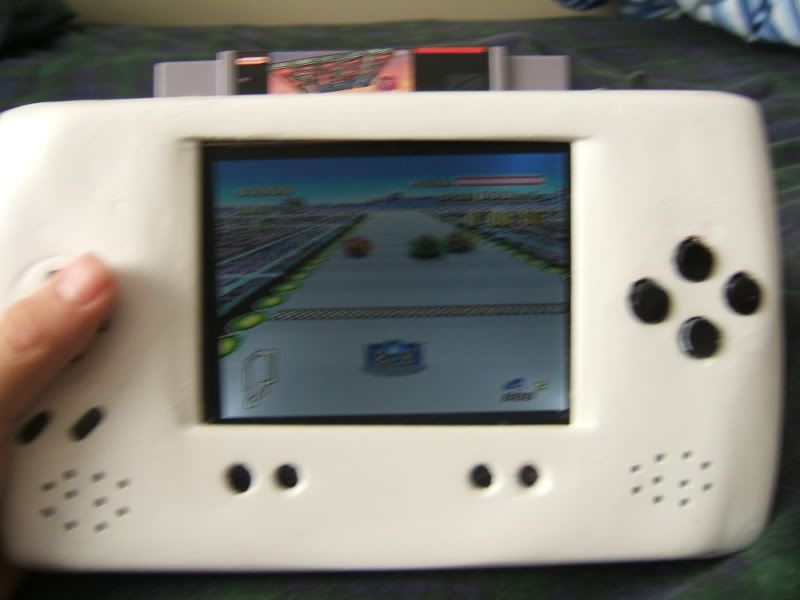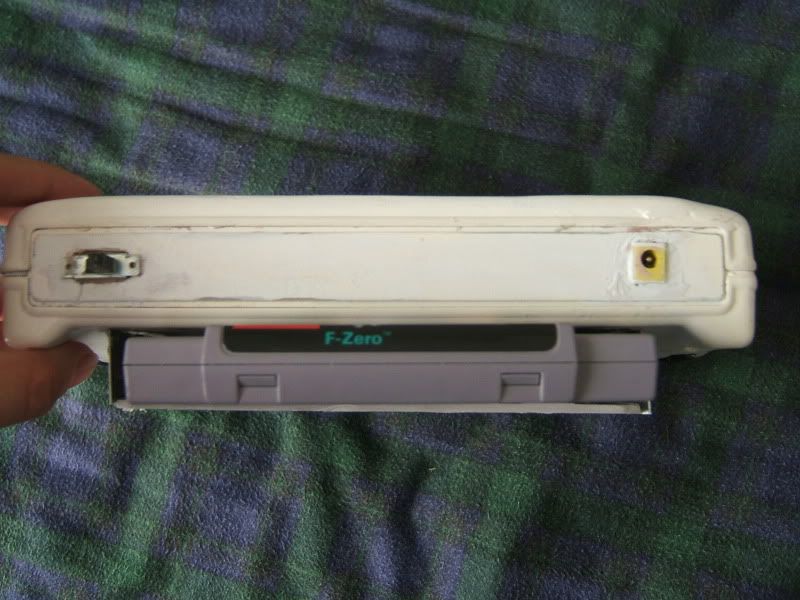 The system is run off of two 7.2 volt 2200 mah batteries in parallel. I have no idea how long it lasts, because I've been playing it forever. Unfortunatley, the select button does not work, but I do not know if it really necessary. In total, I spent over $250 and about 5 or so months on this project. The lcd screen is modded.
And here is a youtube video (crappy, I know):
http://www.youtube.com/watch?v=hKYpuj1-P2M
" onclick="window.open(this.href);return false;
I may sell this unit, if I receive any good offers.