That's right. You read it correctly.

I have a Nintendo 64DD. I picked this whole package up for $600 US. Individually, it would all go for around $1300. (In a kit, it would be around $800-$1000. Atleast according to ebay's flucuating prices.)
This is no ordinary N64DD kit, as I have one item which many others who collect, do not.
What is this item? It is the Randnet Shipping Box from Japan. (The box that randnet used to ship the 64dd to its users. May not seem useful, but its pretty rare for collecting.) All I am missing now is the randnet keyboard, and 2 games.
Heres some pics (There will be more pics, and a video or two later on. Once my camera charges.):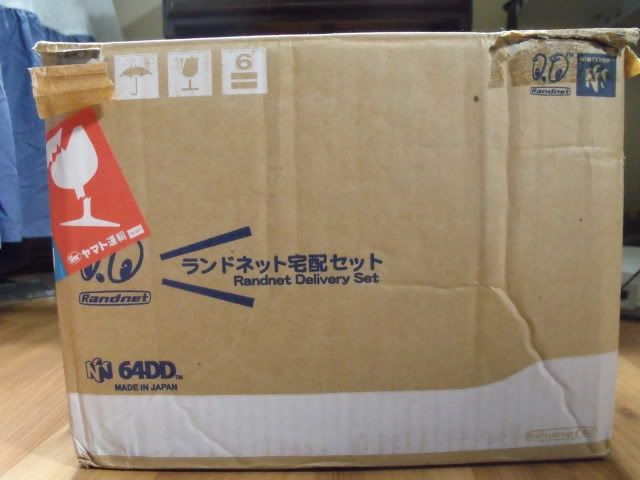 Here you can see the 64DD randnet shipping box.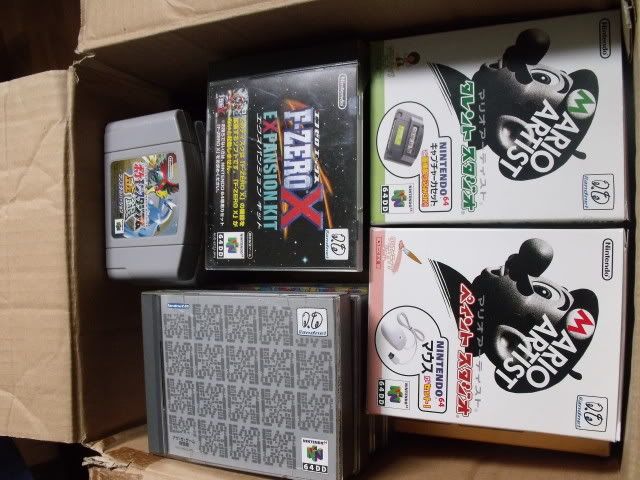 The box is opened. Ahhh.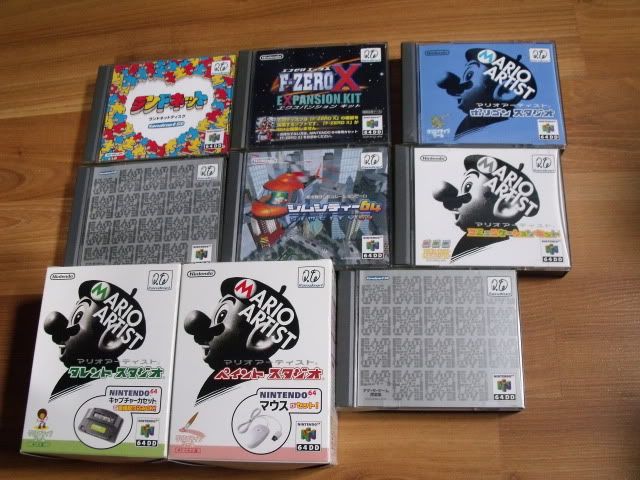 Games: Randnet Disk, F-Zero X Expansion, Mario Polygon Studio, Doshin the Giant, SimCity 64, Mario Communication Studio, Mario Talent Studio, Mario Paint Studio, and another Doshin the Giant.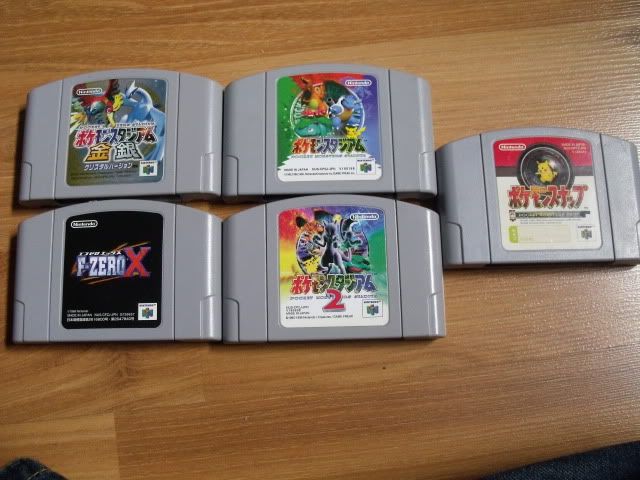 Pocket Monsters Stadium Kin Gin, Pocket Monsters Stadium, Pocket Monsters Snap, F-Zero X JP, Pocket Monsters 2.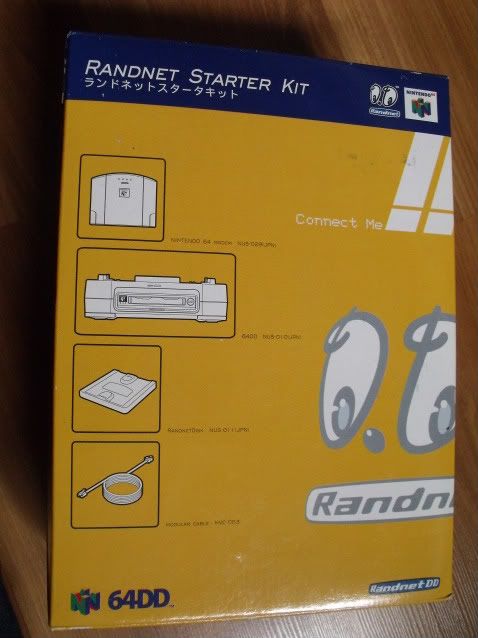 Radnet Box Front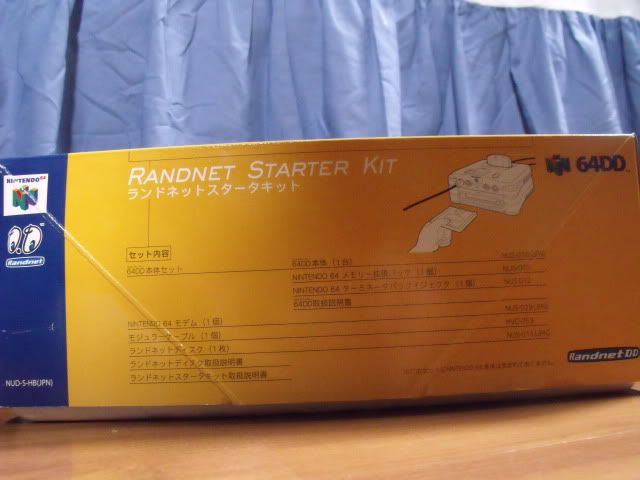 Randnet Box Side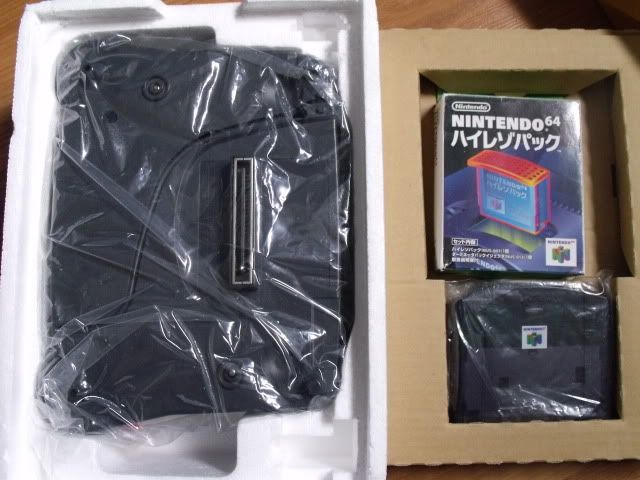 Inside the Box. 64DD, Japanese Exp pack, and Randnet Modem Cart.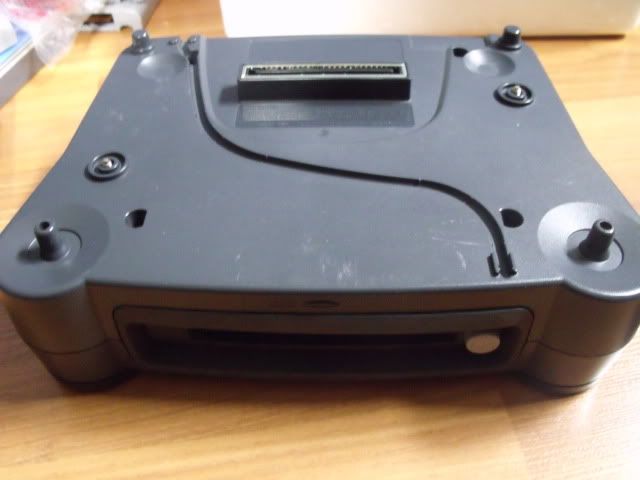 The 64DD by itself. Its already huge. It needs to be connected to the n64!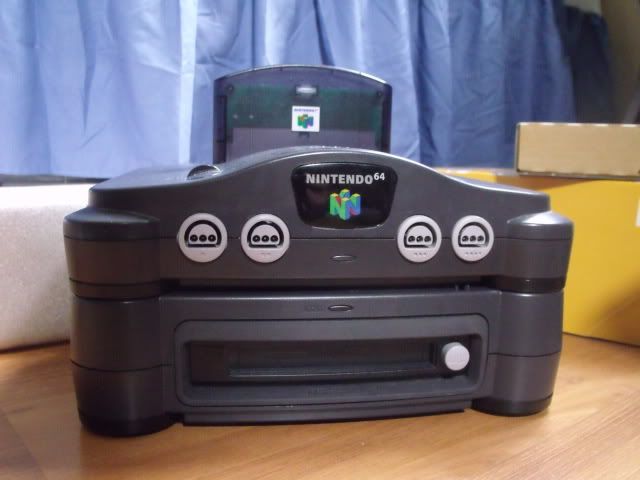 Together at last! (Note: The cartridge is HUGE)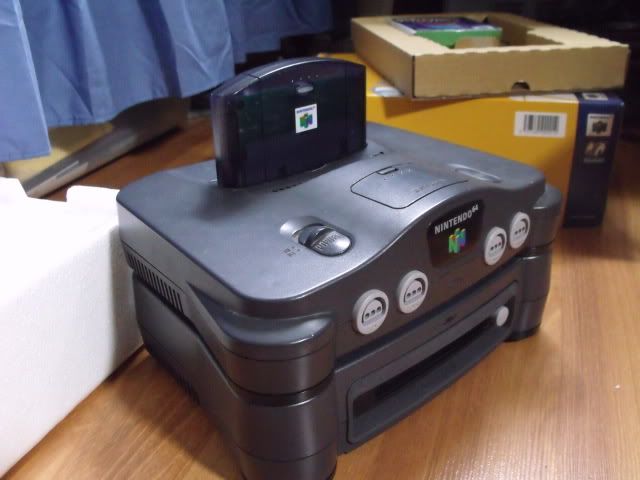 Angled shot of the 64DD and the 64. The cartridge is HUGE.
Don't ya love it? Hmm... 64DD Portable anyone? Nah, jk. I'd never open this. Maybe I should get a n64 portable and attach the 64dd to it. It'd help increase its size! baha.