Moderator: Moderators
Posts: 10
Joined: Sun Mar 13, 2011 6:20 pm
WOW that is awesome
thinking of something similar (although probably
less
awesome)
---
Posts: 67
Joined: Sat Oct 04, 2008 6:35 pm
Still having issues with the controls. That's the final piece of the puzzle for my version of this.
I wouldn't think that I need to supply 5v to the controls (power should come from the PMP's buttons... right?)

I have the D-Pad working... but not the B, A Select or Start.


---
Posts: 728
Joined: Sun May 30, 2010 3:11 am
360 GamerTag: H1writer
Location: Diggi Down Under
check what i found on memebase/halolz whatever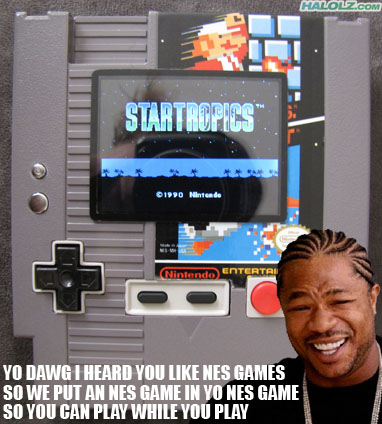 Wedgix (custom linux distro): 20% complete
---
DUDE YOU MADE VSAUCE'S IMG SHOW! Congrats man!

---