PsoneP
My first psonep I made a year ago had problems that I wished to fix, with low battery life and hard to press buttons. The shoulder buttons were also broken.
So in late December of 08, I started work on a whole new one.
The casing is made of nearly all balsa wood. I did however use the plastic from a controller on the front, but it blends in pretty well.
The battery is a 6000 mah li-ion battery I got on ebay for 35 dollars. It powers the system for nearly 4 hours. The screen is put on as a flip-up lid, covering the cd drive.
There are two switches, one for power and the other for the lid sensor switch (for two disk games). The portable is pretty heavy, but I can lay it down on my lap while I play.
Here are a few pics: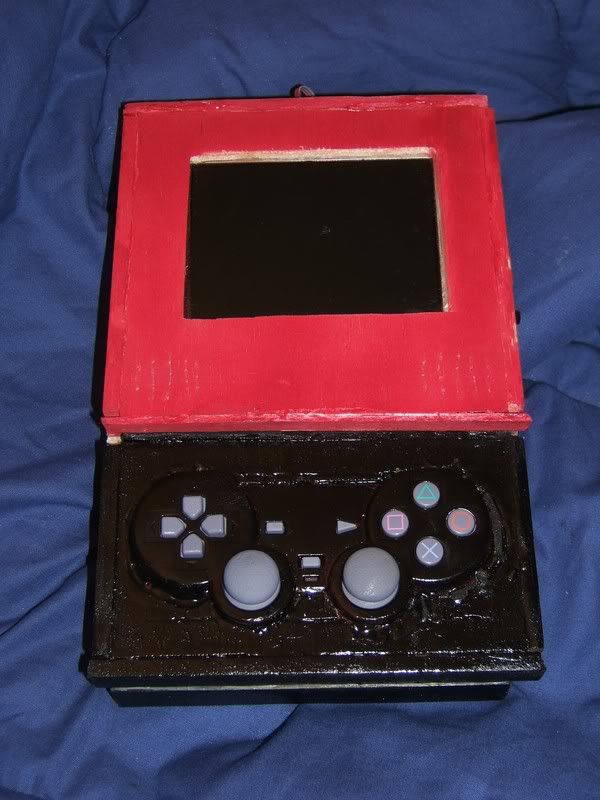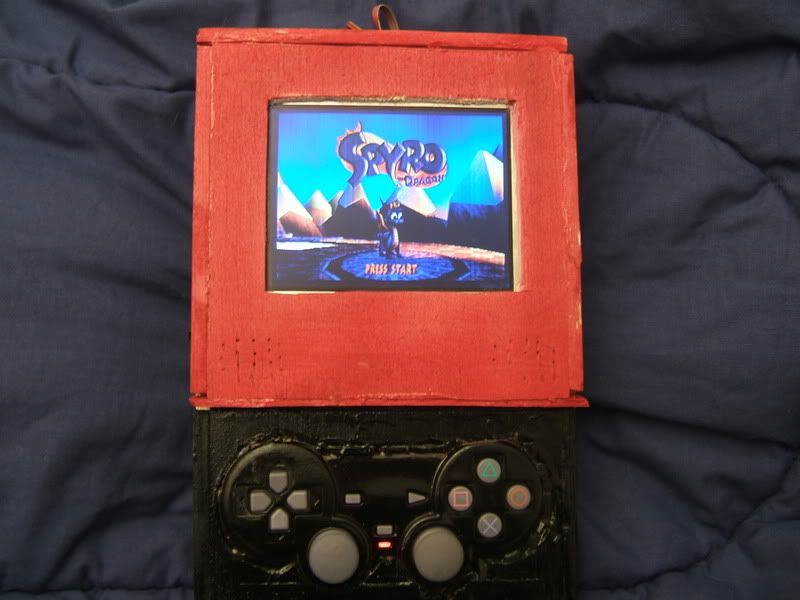 And some more:
http://img.photobucket.com/albums/v299/ ... CF1554.jpg
http://img.photobucket.com/albums/v299/ ... CF1557.jpg
(The back looks better in person, I promise)
Tell me what you think