I currently am in need of funds for a big project that is coming up, so here is everything I am looking to sell. PM with offers. Please note that the cases took a lot of time to sand and form even though not completed.
Without further ado...BEHOLD!!
Dreamcast Portable Unfinished Case:
$80 or better offer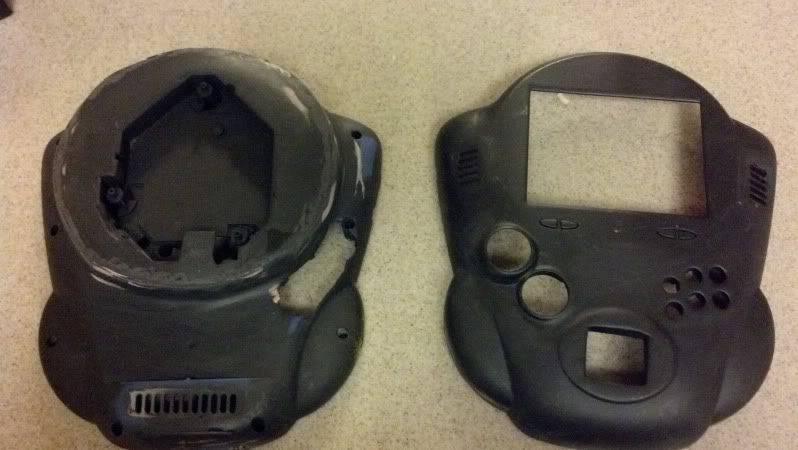 - This is a replica started project for dreamcast to mimic the dreamtrooper that was created by hailrazer, the commissioned individual magically left so the project never got completed. Controller used is a quantum fighter pad (not included, but cheap on ebay), Back has fan hole vent and disc tray which was not finished. Bottom has an embedded sd card slot (will include additional sd card slot with purchase!!).
$50 or better offer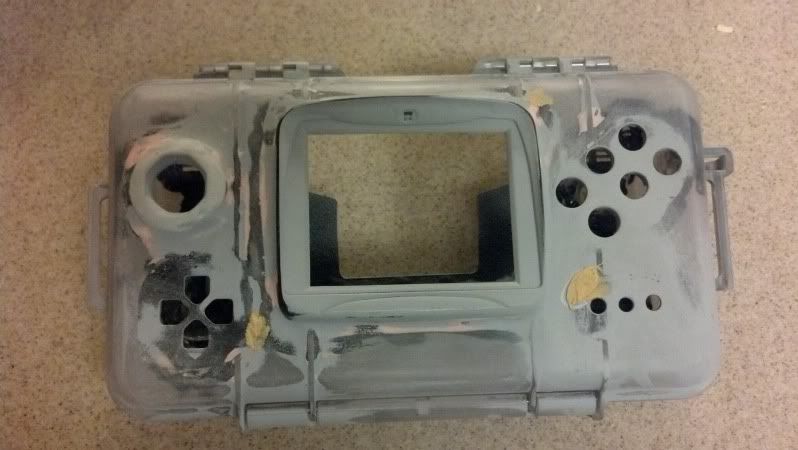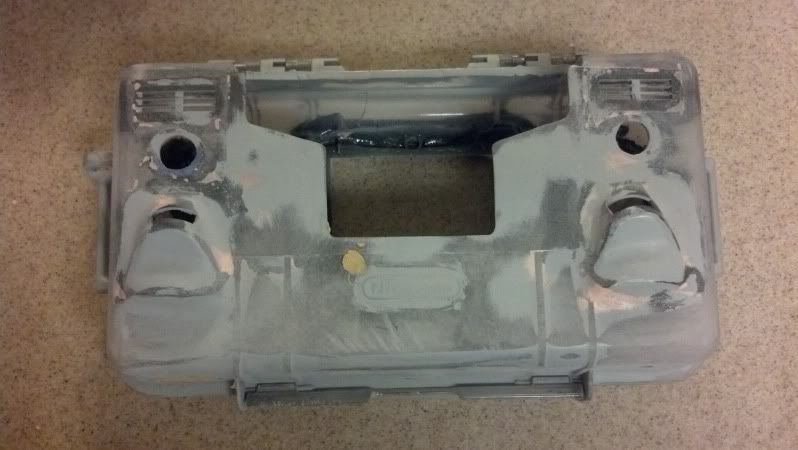 -This is an N64 portable case started and never finished. The D-pad is a default ps2 dpad, screen houses a 3.5" backup camera, A/B, Double Z buttons, + C buttons are from a superpad controller, 3 buttons on the right are from a wii classic controller for volume up, down, and start. Double detailed fan vent holes on the back. L/R buttons were intended for clicky tact switches from ebay. Be advised this portable is hinged and makes it VERY easy to open this up...mod, and securly close it with a latch. There is a location on each side of the portable in case you want to rope the case and secure it to anything...very handy. 98% of this entire portable is sanded smooth....this is a steal of a deal!! (buttons for this case are not included)
Unfinished Casing project - Non-Defined:
$30 or better offer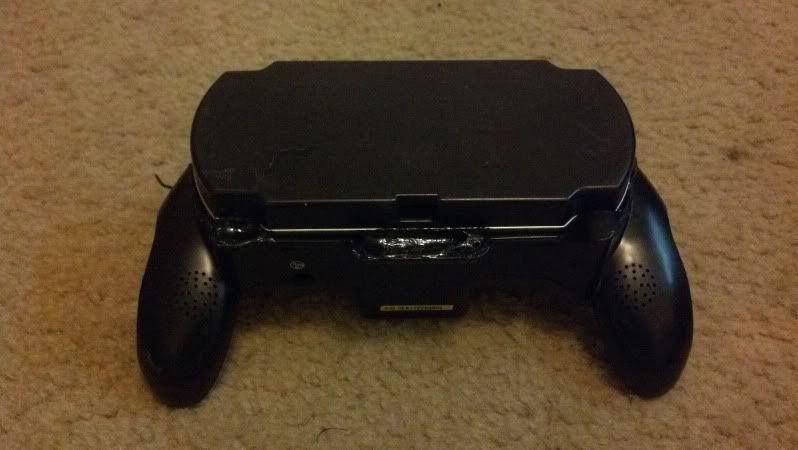 This is a unique one, This is a psp 2 handed case with an elevated psp holder shell. On the north side of this unit is an actual embedded 5v fan that works perfectly. This case is held in with ABS cement (needs sanding on edges). The depth in this unit is very good, great chance to place batteries along the bottom and cut a motherboard down to size to fit a great portable. I highly recommend this because with a fan already installed default....slap a 3.5" screen on there and some controller buttons and you have an AWESOME CASE! Did i mention there is holes in the controller handles for speakers!!
Gamecube Portable - Unfinished Case - Gameboy Advanced style:
$30 or better offer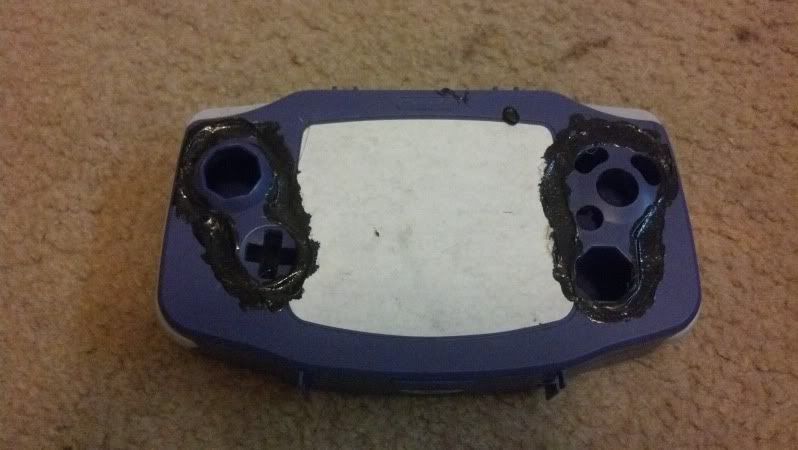 What we have here is a simple Gameboy Advance Hard Case with an ABS cemented in default gamecube controller and bezel in the back. A simple sanding process and your on your way to a great portable. (controller not included)
Gamecubes:
Lot: $60 or better offer
Lot of 3 Gamecubes for sale. Not sure if they work (they worked before I deployed). Only 1 has the gamecube decal in it....(no controllers or hookups)
N64 Portable - Psychedelic Colors...not exactly:
SOLD!!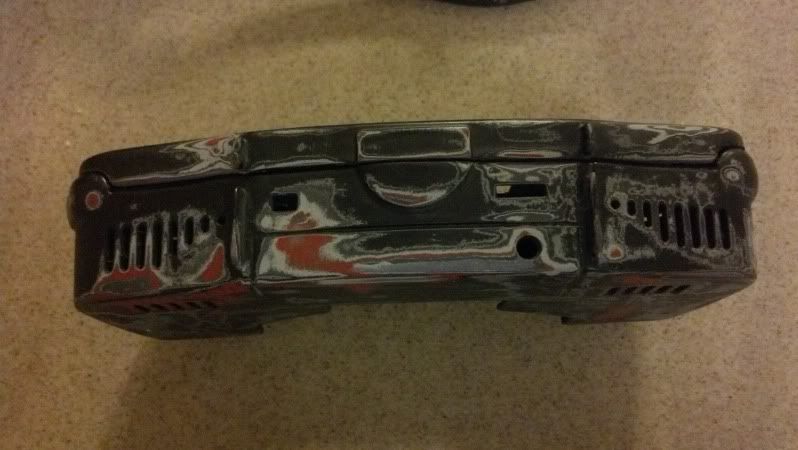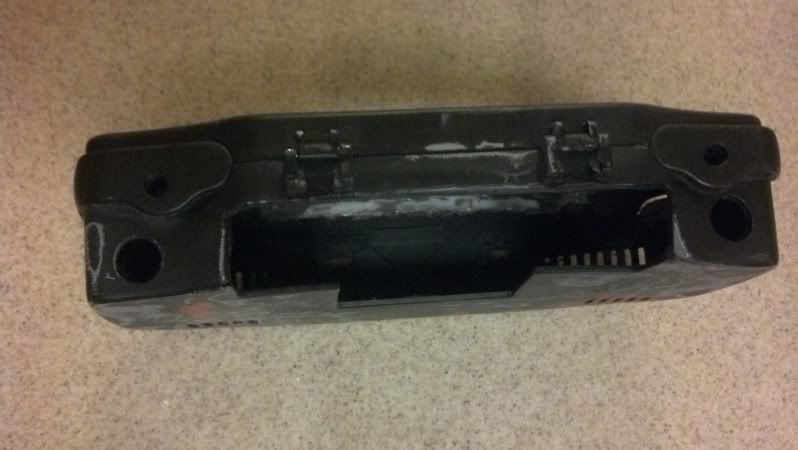 So sad to part with this. This is a NEARLY complete N64 portable case made from a gameboy advance hard case. D-pad is from a ps2 controller, analog is fitted for a hori mini pad, 2 holes next to the analog are for ebay clicky tact switches, C-buttons, A/B are for superpad controller, 4.3" screen bezel in the middle. Back consists of a custom made N64 cart slot holder (made to focus on the sticker of the cartridge showing). Perfectly flushed and sanded Fan holes. On the lower end we have 2 speaker holes (decreasing in size with perfect detail!!!), volume pot hole perfectly cut, headphone jack hole below, and possible charging jack hole on opposite side. Great for minimum work...the odd colors are from various sandable primers and actual METAL...everything on this is sanded smooth and flat...a steal of a buy!!
SNES Unfinished Portable Case:
$35 or better offer
Short and sweet. An unfinished SNES portable case housed within a gameboy advance hard case using Epoxy plastic. Default snes controller used (Yes i can include a SNES controller!!), fan hole, and start/select holes drilled (perfect for ebay clicky tact switches). Bondo and sanding stages are needed here....perfect for those who are wanting to fine tune their
casemaking skills!
Datamax:
$30 or better offer
The famous datamax case.....perfect for the taking!!
PM me with offers people!!