Hey guys, ChooChooBot here. I am selling custom Xbox 360 Controllers with 10 mode rapid fire kits on my website. The kits allow players in FPS games to shoot their guns at a much higher speed than normal. The controllers come in many diferent variants of colors, and different color LEDs can be installed. For full details head over to my store.
http://www.choochoobot.com/store/choochoobot-store.html
" onclick="window.open(this.href);return false;
Here are some of my models I have already created below.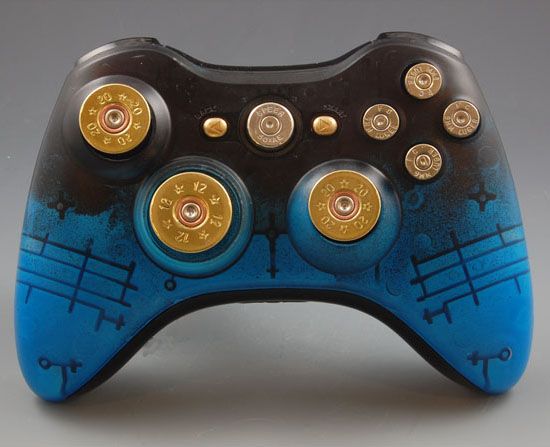 Bling Model
Black Gold Grunge Model
Black Red Grunge Model