Original video here:
http://www.youtube.com/watch?v=ULx0EX-QpT0
" onclick="window.open(this.href);return false;
I commissioned this to be made by Clarky about a year ago. I don't really use it that much, sadly.
The unit itself is in pristine condition. The design was first inspired by the GBA shape. The unit has an embedded rumble pack, but no embedded memory pack. Cartridges fit flush into the backside. All buttons click correctly and feel OEM-like.
Includes wall charger. Full charge lasts a couple hours - I never timed it.
Here are a few photos Clarky sent me back when he was building the handheld: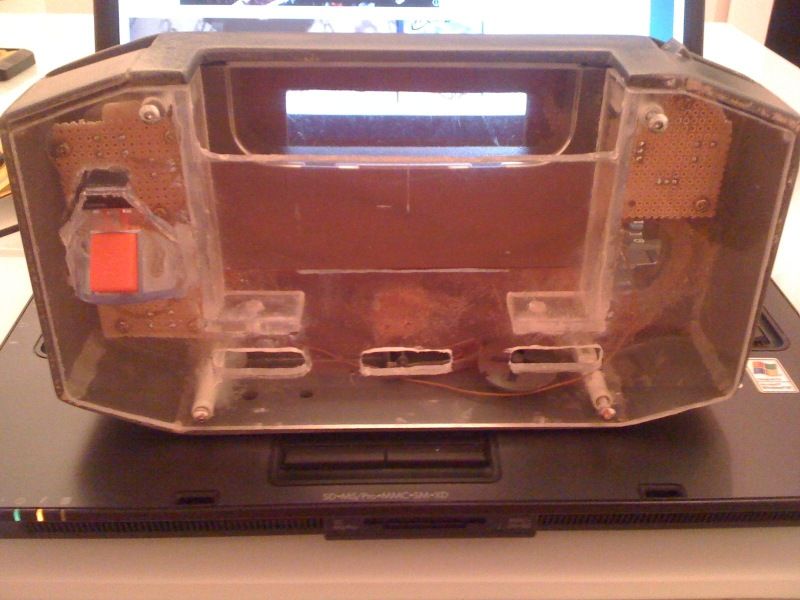 PayPal only please. Any questions, just ask!