EDIT: I have most of the pictures up. I'll have to take some more pictures.
Well, I need some money for parts for a few projects and I have some stuff I don't really use or don't have the heart to open.
I'll trade for just about any Genesis, NES, Super Famicom, Lynx, Game Boy, Game Gear, or SNES game. I'm also looking for good SNES controllers, a Power Base converter to play my SMS games on my Genesis model 1, something I'd load LGPT onto for a Game Boy, and a Game Boy Advance (not SP).
I might also trade for anything that has to do with the following systems, but it depends:
NES model 1
SNES model 2
Genesis model 1 or 2
Game Boy Pocket
Game Gear
Atari Lynx model 1
PSP 3000
GPH Caanoo
Playstation
PS2 or PS2 Slim
I could also trade for some spare parts, like:
SNES controller ports
DS or GBASP backlights
ribbon cables
crystal oscillators
6mm audio jacks
audio amp ICs
68mH choke coils (need one for broken GameGear)
50-pin edge connectors
72-pin edge connectors
NES Game Genies
digital or analog FM or AM radios
My games:
I have a few GameCube and GBA games that I haven't even opened yet. I don't even have a working GameCube controller or a Memory Card, so I can't use them anyway. I have the Canadian versions of these games, which are in English and French and have bilingual English and French manuals and covers. I don't really want to trade these; I only want to sell them. However, I may trade if you have something I really want or need.
Super Monkey Ball 2
for GC
The plastic packaging on this one is a lot better than the others; pretty much perfect
Crash Nitro Kart
for GC
The plastic packaging on this one is a bit dinged up, but the case isn't damaged.
Crash Team Racing
for GC
The plastic packaging on this one is a bit dinged up, but the case isn't damaged.
Sonic the Hedgehog Genesis
for GBA
The plastic packaging on this one is a bit dinged up, and the box is slightly crushed on one side. Otherwise, it's fine.
I'll put my PSX collection here, as well, sale or trade. All have the manual and case, unless specified. If it's "Greatest Hits" edition, I'll specify that with "GH".
Ape Escape (game/manual only, GH)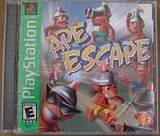 Crash Team Racing (GH)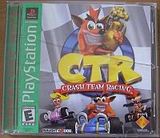 Digimon World 2 (case only, no game)
Gran Turismo (GH)
Gran Turismo 2 (Simulation disc only)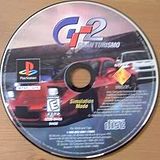 Jet Moto 2 (GH)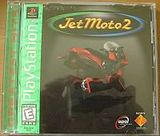 San Francisco Rush: Extreme Racing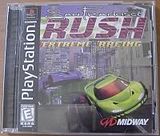 Star Wars Rebel Assault 2: The Hidden Empire (discs only)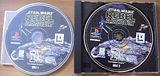 Stuart Little 2 (GH)
Surf Riders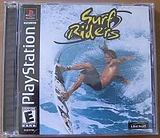 WWF: War Zone (GH)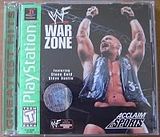 I have a couple of PS2 games, but I doubt anyone would want these:
Wave Rally
Jak and Daxter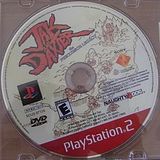 I have a used GameCube game. Again, I doubt anyone would want this:
Shrek: Extra Large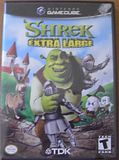 Here are my used (but not by me; don't have a GBC. I had a friend test them for me.) GBC games:
Pong
GTA2 (with box and manual)
I also have a DS Lite that I don't use any more. It works, though it's scratched up and the touch screen isn't too responsive. I have a CycloDS and an EZFlash 3in1+ for it. It also comes with a charger and an extra battery. If you're wondering why half of the buttons are pink, it's because I swapped out some buttons from a pink DS Lite I found outside in a puddle. e-Reader not included.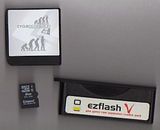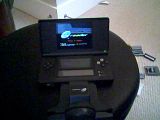 Other Misc. things:
128MB stick of laptop RAM. It's the type that has 144 pins. The top one in the picture.
A few GBA cartridge protectors. They can also be used for GB or GBC games.
A set of Atari 2600 paddles, in full working condition. I've tested them out.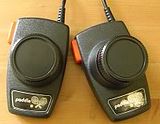 Third-party Wii classic controller. It works, but it's not of superb quality like the official ones. What the hey; you could hardwire a Genesis or Gamecube controller to it if you wanted to!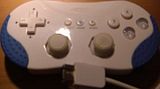 GBA SP AC/DC charger kicking around. It's in great shape and I haven't used it in years because someone lost my GBA SP.
I can put up an eBay listing or whatever if someone is interested.