So i gathered the parts for an atari 2600 portable but have no interest or time these days to ever get around to starting it.
what is included in the kit is as follows
atari 2600 mother board
3.5 " LCD
2x 4way directional tact w/ psp style nub for the end.
6x rubber tact's
AG-85 case
Smart charger
Power Jack
Protection PCB
2x 3000mah 3.7v 18650 batteries
boxed complete galaxian game
already completed comp video mod & audio amp
2x mini switches for on/off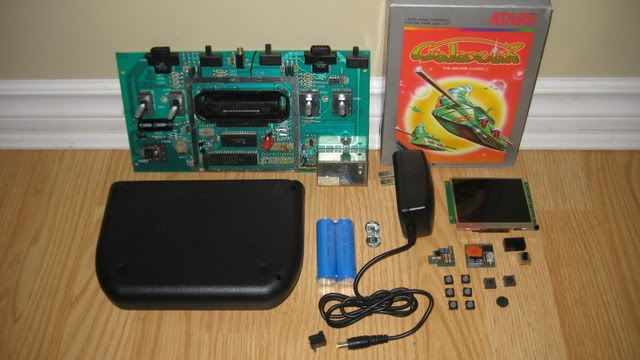 pm me offers. thanks.