some stuff i dont need. i thought i would try to get rid of it here instead of paying ebay fees. please PM me with any offers.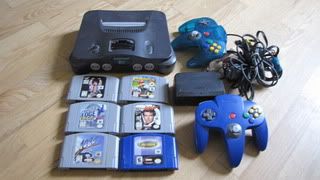 Nintendo 64 w/ 2 controllers, TV/Power hookups, 6 games (1080 snowboarding, 007, mario kart, tony hawk, twisted edge, wwf) seral # : NS604660679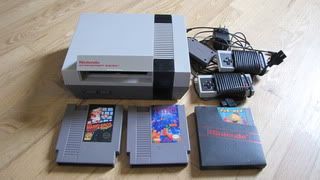 Nintendo w/ 2 controllers, tv/power hookups, 3 games (mario bros, tetris, pac-man)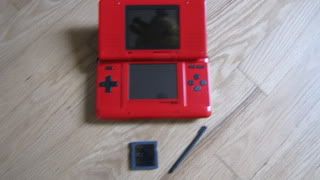 Nintendo DS phat w/ R4 card, 2gb micro sd, adventures of link gba game.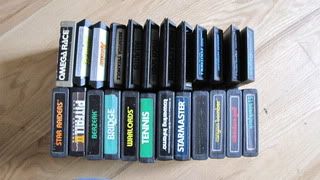 Atari 2600 Games (star raiders, pitfall 2, berzerk, bridge, warlords, tennis, boomerang inferno, starmaster, soccer, canyon bomber, mini golf, blackjack, omega race, popeye, reactor, bermuda triangle, atlantis, trick shot, riddle of the sphinx, star voyager, football, armor ambush, baseball, international soccer, chase)
i also have a atari flashback 2 that i bought cart modded already but i was planning on using it for a portable so i took it apart and tore some traces accidentally taking the cart mod off. i re soldered it up and it worked fine for awhile, but after i tried it today it has scrambled screen... its prolly fixable for someone that might want to go through the trouble...
and finally i have a nintendo wii that has been hard modded (to play dvd backups) and soft modded to load games from a usb hard drive. system comes complete in box with all manuals ect... 2 wiimotes, 2 nunchucks, 1 classic controller, 1 game cube wave bird controller, and a 160 GB USB HDD.