Okay, I need money for a awesome pair of Gaming/Headphones so I'm selling my cached parts for my N64p and GCp
Lot 1 (N64p Kit): $175
Batteries (2-3 hours of gameplay)
7" DVD player screen with volume, headphone jack and Composite video in and out.
Case for N64 Lappy
1 Official N64 controller
1 N64 motherboard
*I also have a case for a N64p if interested say so I'll throw it in free*
Lot 2 (GC Lappy kit): $250
7" DVD player screen
Batteries and Charger
Laptop Case for it
Official Gamecube and controller.
PICS SOON
Turtle Beach X31 Headset with Rechargable AAA Batteries for Xbox 360: $80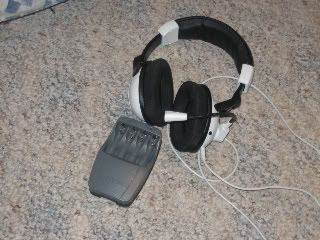 I accept paypal and if you want to buy the headset for me and trade it for something that'd be great (GCp or Turtle Beach and N64p kit)
This is what I want:
http://www.astrogaming.com/products/det ... io-System/
" onclick="window.open(this.href);return false; its 260 with everything and shipping or get me next day and I'll give you anything you want from here.