Hey all,
Since I've done quite a few controller alterations, modifications and some would say abominations, I figured I may as well go ahead and cross this one off the list as well. Probably cheese off a few 360 fanboys in the process, but that's OK as just as many PS3 ones will probably like it, so ya see it all balances out and I welcome all types of
feedback
anyway.

I'm just working on the shell part of this now, haven't even started on the board level part and am not sure if I want to go Wired or Wireless just yet with it anyway, so that's still kind of up in the air and will present many challenges of it's own to get done.
Right now the shell is about as done as I care for it to be, with the exception of adding in a PS3 D-pad like I did on an earlier controller. The reason for that is 2 fold, first I didn't line the original D-pad section back up, so getting the original D-pad to work now is pretty much out of the question and second the PS3 D-pad does fair better IMHO for most game play. There's no reason this can't be done and still retain the original 360 D-pad if ya really wanted too, it just wasn't my intent from the start on this controller really.
The thing still needs quite a bit of glazing putty and sanding to get it to where it looks good and then it's going to need a good paint job, but last time i invested all that time and effort into something like this it ended up being flat out ruined by the painter, so the shell will most likely look this way for awhile unless i invest in the tools and learn to do that kind of thing myself or run across a painter with as much invested in his work as I put in mine.
Enough with the gabbing for now, here's some pics of the process as well as what stage the shell is at right now. Pay no attention to the board that's installed in there, it's only a place holder for the stick so I could get the shell parts all lined up and secured in the right place. This took 2 controller shells to do as well. The D-pad section is from this shell, while the part around the left stick now is from the right stick of another shell. This worked out much better as it's already shaped properly, just needed to be turned a little bit. Doing it all with Bondo and such would have just been way more work than necessary.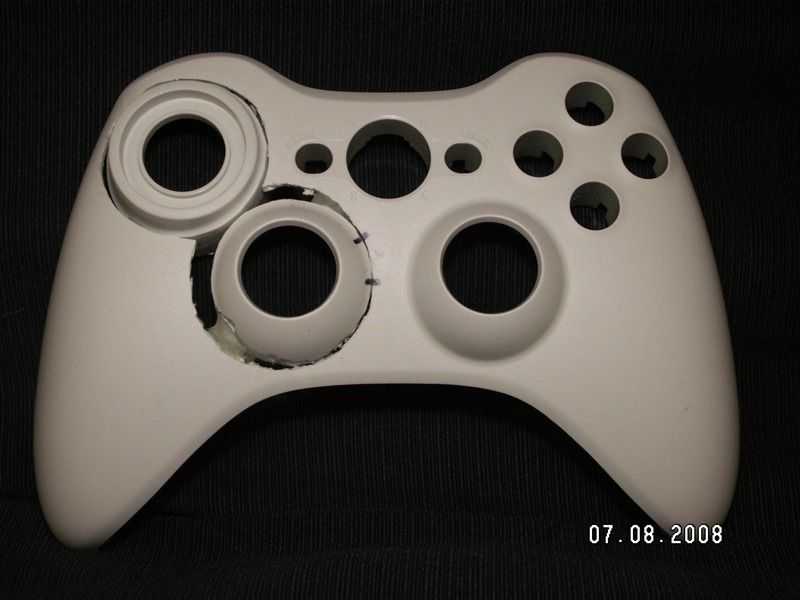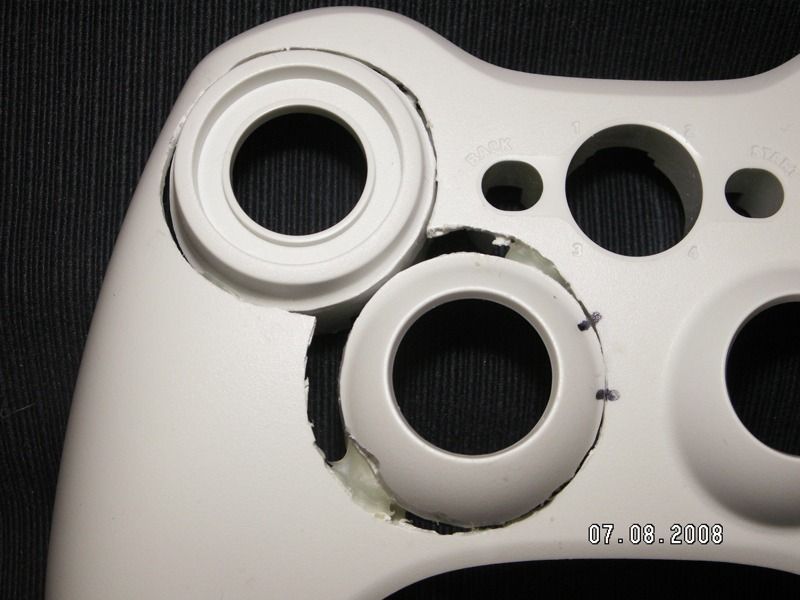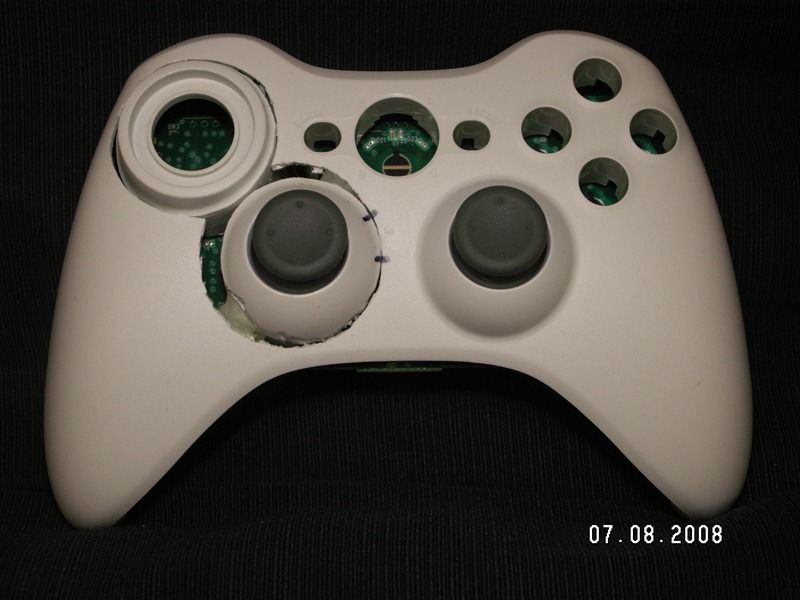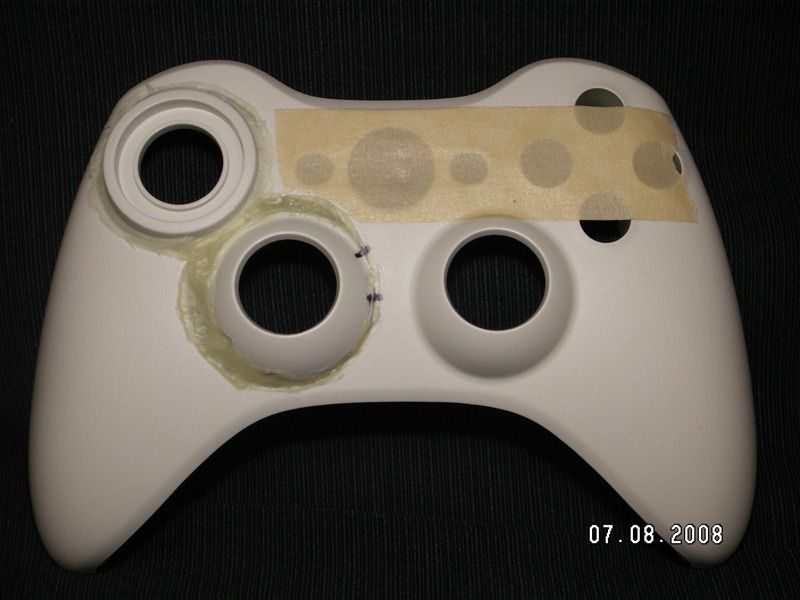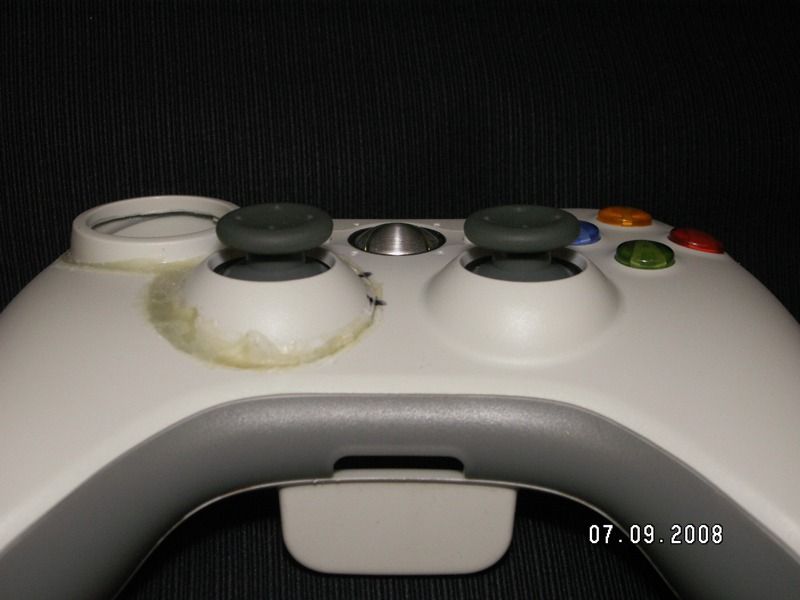 More on it when I get more done.


_________________


Screwing up is one of the best learning tools, so long as the only thing you're not learning is how to screw up.


Re-mappable Wireless 360 Controller - The CGnome