Stratocaster wrote:
I actually registered here just to ask you questions about this project, because I'm working on one myself actually. You're doing an awesome job so far though!
Now, questions...
(some may be a bit dumb)
1) Does it work right now? Some connections look like they're missing so I'd suppose not.
2)It looks like you cut off the connector for the motherboard and the dvdboard, but then soldered it with wires to the source and cut the board... if so, can you share the pinouts? How much of the board can be cut off(eh, I suppose as much as in the picture)? Are you just using copper wires to connect them, i mean i just don't understand, don't they have to be insulated? What wires are you using there?
3)I supposed the 3rd board is a power regulator. Is it worth moving? I couldn't decide, but it looks like all you did was manage to slightly change the position of it. Why are the wires used different? What kind are they?
4)What is your solution to the annoying (short) ribbon cables on the cube? Are you using an extention or getting longer chords?
5)What are the gray pieces holding it in place made of? and what is the black gunk holding the gray pieces in place?
6)The power button and fan are gone. Are you going to use those or do you have replacements?
7)Final question, How are you going to cool it all? I know you said something about a heatsink in a post above, but is it the one that comes with the cube or a new one?

Thanks in advance to anything you can answer. I'm nearing the most difficult parts of the process so anything you can tell me will help.
Because Knowledge is Power!
1) Yes it does work(with everything else connected up).
2) You can cut off whatever you fancy. They ARE multilayered boards(4 layers), but the inner layers are only for GND. The wires are copper enamel, they are insulated until you tin them.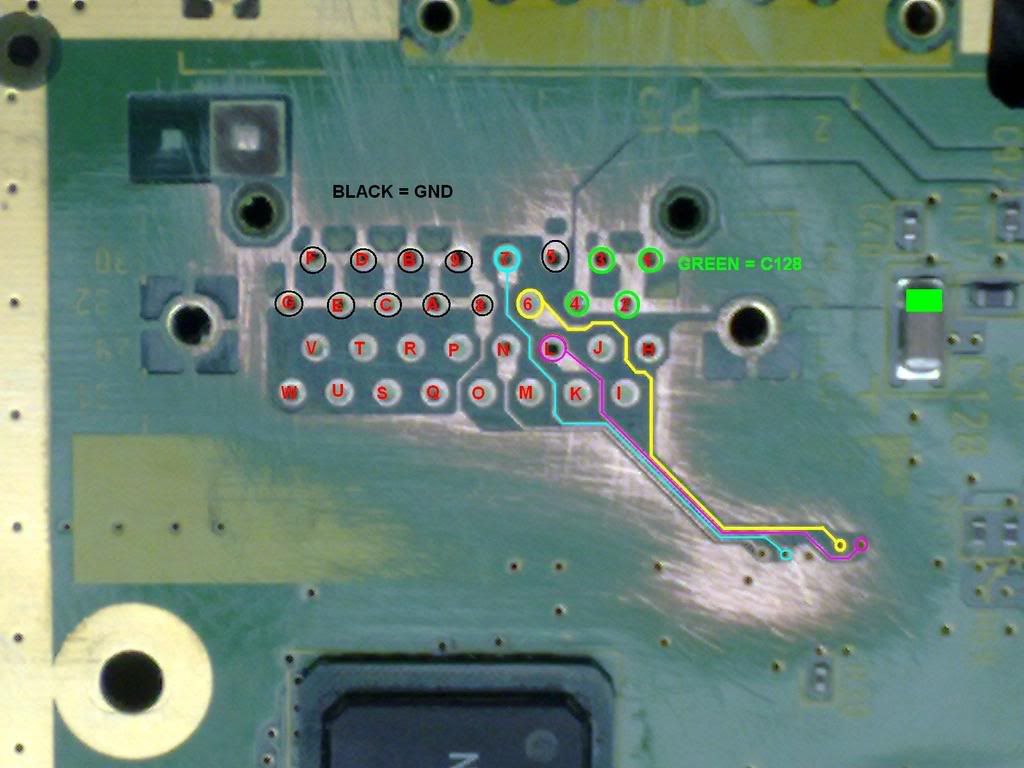 3) I used ribbon cable so I can fold it over and make it as compact as possible, but that will now go.
4) Neither, I will remove them and use enamel or kynar.
5) The grey bits are foamex and the black gunk is for welding car wings together etc(like JB weld).
6) I will use a completely different cooling method(undecided as yet) and power button too.
7) The cube heatsink is far too big in my opinion, so i will make a new one from scratch(copper sheet, solder, pipe and small fans(inlet and outlet).
@ Turbo Tax, I know now. That was the first thing I did before doing any actual research. I plan on doing away with it anyway and using smd regs instead

@ Everyone else, landscape or portrate